Update: Marriott Homes & Villas has sent a concerning email to people who made reservations to take advantage of this promo without planning on actually staying there:
Dear Homes & Villas Guest,

We are excited for your upcoming stays with us. We have noticed that you booked multiple reservations with us during our 40K Bonus Points Promotion.  We wanted to remind you of our Promotion Details and  Terms and Conditions (linked for your reference):

Promotion applies to a minimum 4-night 'stay,' which is considered one or more consecutive nights at the same Participating Property regardless of check-in and check-out activity.
You cannot earn or receive benefits at multiple Participating Properties for the same stay date(s).
You must be present and complete your stay at the home rental in order to earn Points and Elite Night Credits.

If you are unable to complete your stay, please review the cancellation policy for your reservation and take action as appropriate.  We look forward to welcoming you soon.
It's that final bullet point which is most concerning – that you must be present and complete your stay in order to earn the bonus points and elite night credits. I imagine there's a not-insignificant number of people who weren't planning on staying at the property (or properties) that they booked, but were booking them to effectively buy cheap points and elite night credits. Depending on the cancellation policies of those stays, this could be a very costly deal gone bad depending on how strictly Marriott Homes & Villas is able – and willing – to enforce what's advised in their email.
Update: Marriott's Homes & Villas website shows the 40K bonus when you select a property to book.  In other words, it shows how many points you'll earn from the stay and so you'll see a number like 41,625 which includes both the 40K bonus plus the number of points earned based on earning 5x points plus any elite bonus you qualify for.
Update: All currency bookings are now fair game.  We had reached out to Marriott about the term that stated that the promo was limited to homes listed in USD, EUR, and GBP and they replied that they removed that clause!  Indeed, the new terms do not have that language.
Update: The promo is now live.  Book by the end of May 3rd for stays through September 9th.  Note a big exclusion in the terms: "Promo is limited to homes listed in USD, EUR and GBP only."
Update: We've learned from Marriott that this promotion will only apply to paid stays, not to those booked with points. However, better news is that there is no maximum to how many stays can earn the 40K bonus between May 1st and September 9th.
Somebody pass the smelling salts. I already almost fainted with surprise when Marriott finally launched a decent promo earlier this year, giving 1,000 bonus points per night and double elite nights. They've now followed that up with a surprisingly generous new promotion. It's only valid at their Homes & Villas brand and so it could have niche appeal, but with 40,000 bonus points on offer, it's definitely worth a look.
The Deal
Earn 40,000 bonus points when booking a 4+ night stay with Marriott Homes & Villas.
Key Terms
Book May 1-3, 2023 for stays from May 1-September 9, 2023.
Valid for paid stays only.
There is no maximum to how many points can be earned from this promotion.
Full Terms
Earn 40,000 Bonus Points from May 1 – May 3, 2023
A "stay" is defined as four (4) or more consecutive nights spent at the same property.
Registration is not required for this promotion.
Marriott Bonvoy Members earn 40,000 bonus points per eligible paid stay at a participating home rental booked between May 1, 2023 (12:01 AM EST) – May 3, 2023 (11:59 PM EST) through the Homes & Villas by Marriott Bonvoy website ("HVMB Platform"). Stays of four (4) or more consecutive nights must be completed during the promotion earning period, beginning May 1, 2023, up to and including nights stayed on or before September 9, 2023.

Members earn five (5) base Points for each U.S. dollar, or the currency equivalent, on all Qualifying Charges incurred and paid for by the Member through the HVMB Platform.
Promotion bonus Points are in addition to the base Points and any Elite bonus Points earned per stay within the promotion earning period.
Charges that do not qualify for Points include, but are not limited to, taxes, booking fees, cleaning fees, security deposits, and extra add-on services purchased and/or applied to home rentals booked through the HVMB Platform.
Home rentals booked through third-party online retailers are ineligible to earn for this promotion.
Marriott Participating Brand Residences may be featured on the HVMB Platform: however, they do not participate in the Marriott Bonvoy loyalty program and do not participate in this promotion.

Award redemption stays where Points are redeemed for a portion of, or the entire stay are not eligible for the promotion.
Provided that the correct Marriott Bonvoy Membership Account Number is added as part of the booking process, Points will automatically appear in the Member's Account three (3) to six (6) weeks (21–42 days) following the completion of their stay.
Members electing to earn miles are not eligible for this promotion.
Cancellations and no-shows are not eligible to earn Points.
All Marriott Bonvoy Program Rules apply. See https://www.marriott.com/loyalty/terms/default.mi for more information.
Quick Thoughts
40,000 points is an incredibly generous bonus, especially seeing as you only need to stay four nights in order to earn the bonus points. If you did only book a four night stay, getting an effective 10,000 bonus points per night is amazing.
There is a key caveat though – you have to make your reservation from May 1-3 and it's only valid on bookings through September 9. The promotion is therefore designed to capture summer vacation bookings, but that doesn't mean that your reservation needs to be extortionately priced.
If you can find a cheap enough property, this promotion could potentially even be worth a mattress run. Having said that, you might be hard pressed finding somewhere that makes a mattress run worthwhile after taking into account the additional cleaning fees, taxes, etc.
Even if it doesn't end up being good as a mattress run, it could still turn out to be a net low cost stay once you take into account the bonus points you'll earn. The Marriott Homes & Villas website lets you search by state or country as well as with flexible dates, so if you're flexible with your destination and/or dates, you could snap up a great deal. When doing a few random searches and sorting the results by price, I found numerous properties in a few different states costing far less than $100 per night; many of which were even less than $75 per night. Once taxes and fees are added in you'd be looking at closer to $500-$600 for a four night stay, but that's still great value when earning 40k bonus points.
The 40k bonus points are on top of the regular earnings of 5 points per dollar plus one elite night credit per night. You can click through from a shopping portal to earn additional cashback/rewards – you can find the current rates here, here and here. Also keep an eye out for Amex Offers and Chase Offers for Marriott Homes & Villas as those could potentially save you hundreds of dollars more.
We don't know yet if there's a limit of 40,000 bonus points you can earn or if you can take advantage of this promotion more than once. We've reached out to our rep and so will update the post once we get confirmation.
Again, you need to make your reservations from May 1-3, so we'll republish this post once the booking window is open.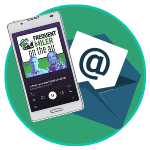 Want to learn more about miles and points?
Subscribe to email updates
 or check out 
our podcast
 on your favorite podcast platform.