Update 2/10/23: Just a quick PSA that this Marriott promo is now live. Marriott opened registration at the end of January, but stays didn't actually apply towards the promo until this week. From now until April 23rd, it's double elite nights and a 1K bonus on all paid stays.
Marriott's New Year's resolution was apparently to run its first decent promo in years. Not only are they offering more bonus points than normal on stays, but they're also giving double elite nights on all stays for a 2.5 month period. Depending on which credit cards you have, that could mean locking up Platinum or Titanium status with only 10 nights actually stayed this year.
Some readers have been unable to register online for this promotion for unknown reasons (ok, well, because it is known that Marriott's IT is bad at best). If you've had difficulty with registration, there's good news: you can call Marriott or send them a message (perhaps on Twitter or Facebook) and an agent should be able to get you registered. We've had multiple success reports (including in the comments on this post) from readers registering who have been able to register with an agent over the phone. If you were unable to register on the website or in the app, it's worth a quick call.
The Deal
Earn 1,000 bonus points per night plus double elite nights on each eligible paid night at Marriott properties.
Key Terms
Registration of your Marriott Bonvoy account is required.
Marriott Bonvoy members who register for this promotion by April 9, 2023, will earn 1,000 bonus points per eligible paid night, plus one bonus Elite Night Credit per eligible paid night, during the 75-night promotion earning period.
The promotion earning period is for eligible paid nights completed between February 7, 2023, and April 23, 2023, at participating Marriott Bonvoy properties.
Only eligible paid stays completed after registration and during the promotion earning period will qualify toward the promotion.
Award redemption stay nights including Cash + Points Awards, Free Night Awards, or a points redemption are not eligible for the promotion.
Rates available through most third-party online retailers and select travel agency rates do not qualify for this promotion ("Non-Qualifying Rate").
Stays at Homes & Villas by Marriott Bonvoy, Marriott Executive Apartments, and owner-occupied weeks at Marriott Vacation Club, Marriott Grand Residence Club, Sheraton Vacation Club, Westin Vacation Club, The Ritz-Carlton Club, St. Regis Residence Club and Luxury Collection Residence Club, are not eligible for bonus points or bonus Elite Night Credits for this promotion.
Only one room at one property per night is counted toward a member's nights for the promotion.
The 1,000 bonus points per eligible paid night and one bonus Elite Night Credit per eligible paid night will be awarded to the member's account within 7 business days after checkout and will post with the stay.
Elite Night Credits will count only toward the status year in which they are posted.
A member who elects to earn miles is not eligible for this promotion.
For a list of current participating Marriott Bonvoy properties, visit www.marriott.com/loyalty/earn/hotels.mi.
Visit marriottbonvoy.com/earntwice or call 888-MARRIOTT (888-627-7468) for complete details.
Quick Thoughts
Once upon a time long, long ago, Marriott ran some good quarterly promotions. It's been so long since they did that though, I can't remember any examples of them. More commonly, they've not run any global promotions at all or, when they have, they've been lackluster like "Earn 2,000 bonus points per stay starting from your second stay."
It's therefore come as a surprise that they're kicking off 2023 in relative style with a much more interesting promotion than in recent memory. The promotion has two parts where each part isn't necessarily compelling in isolation, but together makes for much more rewarding stays.
The first part of the promotion is that you'll earn 1,000 bonus points for every paid night that you stay with no limit on how many bonus points you can earn during the promotion period beyond the fact that it runs for 75 nights and so there's up to 75,000 bonus points up for grabs. Greg recently recalculated the Reasonable Redemption Value (RRV) of Marriott points and found the RRV to be 0.8cpp (cents per point). Based on that 0.8cpp of (reasonable redemption) value, 1,000 bonus points per night are worth $8 back in points. That's not stunning, but as mentioned earlier it's better than most other recent Marriott promos, especially seeing as you'll earn that for every paid night starting from your very first night.
The second part of the promotion makes it more compelling if you're seeking out Marriott status. That's because you'll earn double elite night credits for every night of your paid stay too. If you were starting Marriott Bonvoy elite status from scratch without any of their credit cards, you could earn Platinum status with only 25 nights during the promotion period or Titanium status with only 38 nights. While the majority of people aren't going to spend that much time on vacation in the spring, if you're a road warrior, are in the process of moving home and staying somewhere temporarily, etc., staying 25-38 nights is certainly conceivable.
If you have any Marriott credit cards, earning status in 2023 becomes even easier. Most of their credit cards give 15 elite nights for holding a personal credit card and 15 elite nights for holding a business card. If you have one of both, you started off this year with 30 elite nights. This promotion therefore means you only need to stay 10 nights during the promo period for Platinum status or 23 nights for Titanium.
It could be even better than that though. The Marriott Bonvoy Brilliant Amex card gives 25 elite night credits each year, so paired with a business card takes you to 40 nights. Stays during this promotion period would get you Platinum status after only 5 nights or Titanium after 18 nights.
In true As Seen On TV style….but that's not all! Some lucky cardholders with the right mix of cards and some magic pixie dust were inadvertently – but beneficially – awarded 55 elite night credits this year. That means Platinum status is already locked in, with Titanium only 10 nights away for stays within the promo period.
Remember also that when earning elite status with Marriott, you earn it for the rest of the existing year, the whole of the following year and then two months into the year after that. Status earned in 2023 will therefore be valid through February 2025 which is pretty much two full years if you're able to get that locked in early this year.
Perhaps some of my excitement for this promotion stems from the fact that I'll get to benefit from it. For starters, with the rare global promotions in the last couple of years, I've usually been unable to register our accounts whereas with this promo I could register both my account and my wife's. I'm also pleased with the opportunity to earn double elite nights as it'll give me a better chance of retaining Titanium status. I started the year with 30 elite night credits thanks to having both personal and business Marriott credit cards. I just had 3 nights credited from an award stay last week and have a 10 night stay booked for this summer which takes me to 43 nights.
Just yesterday I booked a week-long stay for next month at one of Marriott's brands which will take me to 50 nights when also taking into account that summer stay. We've burned through most of our Marriott points recently due to the anticipated award devaluation in March, so I wasn't certain we'd have 25 nights of paid stays to re-earn Titanium status this year. I've appreciated having Titanium status the last few years due to the 40k free night certificate as a Choice benefit, the increased likelihood of room upgrades and the corresponding United Silver status. The double elite nights means our week-long stay in February will earn 14 elite night credits, reducing how many more we'll need this year to 18. That feels much more achievable, especially if we happen to book any more Marriott stays before April 23.
Seeing as this promotion is only valid on paid stays, remember to pay for your stay with a card – or cards – that have Marriott Amex Offers or Chase Offers on them to make it even more rewarding. Also click through from a shopping portal – here are the current rates.
Update: Several people in the comments are reporting that they've been unable to register for the promotion, so it doesn't look like Marriott has fixed those issues. There are a few potential ways to fix this:
Try registering again in a couple of weeks once the promotion has actually started
Call Marriott as at least one reader has confirmed that this worked on their account
DM MBonvoyAssist on Twitter as I believe they've been able to register people in the past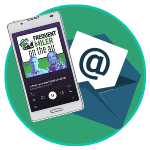 Want to learn more about miles and points?
Subscribe to email updates
 or check out 
our podcast
 on your favorite podcast platform.