The offer described in this post has since expired. Please see our
Best Offers page
for the latest offer information.
On the heels of the new (and well regarded) consumer Gold card, Amex introduced their new Business Gold card… and the world shrugged.  Why?  Both cards offer up to 4X rewards in two categories of spend.  And, the business version is only $45 more per year than the consumer version ($295 vs. $250).  Plus, the business version includes a welcome bonus (sort of) whereas the consumer card initially did not (but a friend-referral offer soon became available with a decent bonus).  And the business version offers a way to get extra value from your points.  Taken together, shouldn't we be excited about the Amex Business Gold card?
Here's why I'm not excited about it…
Welcome Offer
Update: The offer described below as since expired. See our Best Offers page for current offer information.
The standard welcome offer upon launch was as follows: Up to 1 year free of G Suite Basic for 3 users and up to 1 year of ZipRecruiter Standard when you subscribe to them and use your card as the primary form of payment.
Well… that would be quite valuable for someone who would otherwise pay for those services, but for everyone else it's worth zero.
I suspect that referral offers with points bonuses will soon appear, but until then the welcome offer is disappointing for most of us.
Annual Fee
While its true that the Amex Business Gold Card's annual fee ($295) is only $45 more than the consumer Gold card ($250), it doesn't offer annual rebates to offset the fee the way the consumer card does.  The consumer card offers up to $100 per year in airline fee reimbursements, and up to $120 per year ($10 per month) in dining credits.  For those who can make good use of those credits, the net annual fee for the consumer Gold card can be as low as $30.
Frankly I'm surprised that Amex hasn't (yet) offered similar annual or monthly rebates for the Business Gold card.  In my post "Amex's brilliant move toward monthly bonuses. Will it be enough to counter Chase?" I specifically predicted that Amex would bring this type of benefit to the Business Gold Rewards Card (which was replaced by the Business Gold Card).  I wrote:
My guess is that we'll see something happen with either Amex Business Platinum cards or Amex Business Gold Rewards cards (or both).  For example, I wouldn't be surprised to see monthly credits with AT&T business internet, or maybe with an office supply store like Staples.
In a way, this did happen.  Amex is offering credits for G Suite Basic, and ZipRecruiter Standard, but only in the first year of card membership.  I definitely didn't expect that.
4X Categories
The Business Gold card offers 4X in the two categories where your business spends the most each billing cycle from the following categories:
US purchases at restaurants
Airfare purchased directly from airlines
U.S. purchases for advertising in select media
U.S. purchases at gas stations
U.S. purchases for shipping
U.S. computer hardware, software, and cloud computing purchases made directly from select providers.
4X applies to first $150,000 in combined purchases in your two categories each calendar year, 1X point per dollar thereafter and on other purchases. Terms apply.
Those categories appear to be competing with the Chase Ink Business Preferred Card which offers "only" 3X for the following categories: travel, shipping, internet, cable, phone, and advertising with social media sites (up to $150K spend per year).  And, ignoring the fact that the categories don't match up perfectly, 4X is better than 3X if you value Amex Membership Rewards around the same as Chase Ultimate Rewards.  But… the only way to average 4X with the Amex card is to limit your spend to two categories per billing cycle (if you spend in more than 2 categories, the lowest spend categories will earn only 1X).  With Chase, you'll get 3X regardless of how many of the bonus categories you spend on.  Plus, the Chase card is $200 per year cheaper.
That said, if you do spend a lot within just two 4X categories per billing cycle, there's no doubt that the Amex Business Gold card can pay for itself.  Suppose, for example, that you spend a total of $150,000 per year on U.S. purchases for advertising in select media and U.S. purchases for shipping.  With the Chase card you would earn 450,000 points.  With the Amex card you would earn 600,000 points.  That's a huge difference.  And, even if you used each point for only 1 cent per point value, the extra 150,000 points would be worth $1,500.
The Amex card offers a couple of categories that do not overlap with Chase's card:
US purchases at restaurants
U.S. purchases at gas stations
The restaurant category would have been very interesting if it hadn't already appeared in the consumer Gold card, and if we didn't know that the Citi Prestige card will soon offer 5X for dining worldwide.  So that leaves us looking at US gas stations.  Those who spend a lot at gas stations may be very interested in this.  The Amex Business Gold card is the only transferable points option to earn more than 3X at gas stations (the Citi Premier earns 3X).  Still, since multiple cards offer 5% cash back at gas stations (found here), the potential to earn 4X is not so exciting.  If you forgo 5% back in order to earn 4X, that's like buying Membership Rewards points for 1.25 cents each.  That's not a bad price, but I wouldn't personally pay this card's high annual fee just for the privilege of buying points at that rate.
Extra Value from Points
The Business Gold card offers a 25% Airline Bonus: "Get 25% points back after you use Pay With Points for all or part of a flight booked with American Express Travel if the flight is either on your selected qualifying airline or First or Business class, up to 250,000 points back per calendar year."
Assuming paying with points for airfare is normally at 1 cent per point (which is definitely true if you have a Platinum card, but I'm not sure whether or not it's true here), this 25% airline bonus results in a redemption value of 1.33 cents per point.
I see this as a nice to have perk that I'd probably never use.  It's usually possible to get far more value by transferring points to partner airlines.  Alternatively, if you have the Business Platinum card, you can get up to 1.5 cents per point value for flights.  Or, with the Schwabb Platinum card, you can cash out points for 1.25 cents each and use the cash however you see fit.  More about redeeming Membership Rewards points can be found here: Membership Rewards Complete Guide.
Conclusion
The new American Express Business Gold card is a winner only for those who spend a lot within the 4X business categories.  However, with the restaurants and gas station categories there are very good (and much cheaper) alternatives.  Personally, I simply do not spend enough in the other categories to make the card worth pursuing.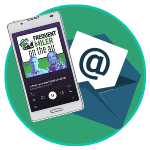 Want to learn more about miles and points?
Subscribe to email updates
 or check out 
our podcast
 on your favorite podcast platform.