Last week, I wrote a quick post about an offer for a free 6-month trial FoundersCard membership that came via Award Wallet. In the fine print, I'd picked up on the fact that this would be a "lite" version of the card that would likely be missing some of the elite status benefits. A number of readers wondered if the trial was any good and whether FoundersCard itself is worth the hype. I am actually pleasantly surprised by FoundersCard at first glance. Though I think the target market for this card and membership is not those of us looking for free stuff but rather those business folks who already spend a lot on stuff and would be happy to buy a membership that will save them on stuff they are buying (and I mean to use "stuff" broadly since there are a wide range of discounts). Still, even for a cheapskate bargain shopper like me, this trial membership is going to work out to be a great deal thanks to a few key benefits. I'm not sure I'll pay to keep FoundersCard beyond the trial, but I can definitely see where it could be a winning deal for some.
What is FoundersCard?
FoundersCard is a membership program that provides discounts on a wide range of things — including hotels, rental cars, flights, business services, designer goods, and more. It is set up to be a program for startups to get corporate-style discounts for an annual membership fee. That membership fee isn't low and varies based on the deal they're running. In fact, there seem to be a couple of membership levels. I've seen prices ranging from $295-$795 per year (they even ran a deal for $99 for one year last year). To be clear, this is not a credit card. It's got an annual fee on par with an ultra-premium credit card, but think of this more like a Costco or Sam's Club membership — you're paying a fee up front to save something down the line.
You can read more about FoundersCard on their website.
What are the trial benefits like?

As expected, the trial is missing some elite status benefits like free Hilton Gold and Caesars Diamond — you have to pay for a full membership to get some of those more popular benefits, though there are still plenty of discounts to be had.
In short, the trial benefits offer real savings on some things — but generally the savings are only interesting if you were already going to spend on those things. That is to say that for the most part, the savings isn't so interesting as to drive you to book or buy one thing or another but rather likely to be a decent deal if you were already spending money on the included products and services. For instance, with the current slate of deals, you can save 15% on a Herman Miller or Steelcase chair with FoundersCard. Given the prices of those chairs, 15% is not insignificant. However, discounted or not, those are still expensive chairs. Saving 15% on a Herman Miller or Steelcase chair won't mean anything to someone who wants to buy a $150 office chair from Staples with a $50 coupon and 5x rewards on gift cards they bought at 10% off and stack it with a card-linked offer for 2% back, an Amex Offer, a price match, store rewards, fuel points, a mail-in rebate, and nine other things. That's essentially the deal here: you can potentially save money if you already have kind of expensive taste. If you're a total cheapskate at heart, FoundersCard probably isn't for you (but the trial still might be!).
I'd say that I've got a hybrid personality. I actually do type many of my posts from a Steelcase Leap V2 chair at home (thanks to suggestions from readers and other bloggers on Twitter last year when I needed a new chair). However, I bought mine from a used office furniture liquidator – it was a couple of years old and closer in price to my last few office supply store chairs yet much more comfortable (though in hindsight maybe I should have thrown down another $100 on a Herman Miller Aeron). In other words, I like nice stuff, but I rarely consider paying anything close to sticker price for it. That meant that when going through FoundersCard offers, I wasn't particularly interested in many of the discounts they offered on designer brands with which I wasn't familiar or things like 10% off of MSRP on a Land Rover. However, there were a number of things that did catch my eye or that I thought would appeal to some readers. To be clear, these aren't necessarily the biggest discounts and surely there are deals that may be a better fit for you. It's worth noting that FoundersCard included far more discounts than I expected. It took me hours to scroll the entire list and check out the ones I thought might be interesting and I'm sure I missed some that would be huge for some segment of readers.
All that out of the way, here is a rundown of some that caught my eye:
FoundersCard Travel Deals
The deals below are far from exhaustive. These are the ones that caught my eye as objectively pretty good deals.
Marriott Platinum status challenge
Register, stay 15 paid nights in 3 months, and get Marriott Platinum status. That's the same deal that Marriott has offered publicly in the past, though the public offer usually requires showing elite status with a competitor program (I believe that's not required via FoundersCard) and Marriott ended public status challenges back in January. The FoundersCard offer looks good to me for someone who wants a fast track to Marriott status right now.
United corporate discount + 5,000 bonus miles
Register for the FoundersCard United corporate discount program and save 2-8% on United flights. It says the process of joining takes about 2 weeks after registration, so I don't uey know how useful the discount is. However, the second part of the United offer was even better: United is offering 5,000 bonus miles when you register and then book & fly a trip for work (using the FoundersCard discount) by September 30, 2021. As it turns out, I have a work trip flight to book during that window where earning 5,000 bonus miles will represent a significant rebate on my flight, so this benefit alone will make it worth having signed up for the free trial.
Silvercar by Audi
Get 20% off Silvercar. I didn't test the code, but it clearly says 20% off and no blackout dates, so it seems straightforward (and not insignificant in the current rental car environment). Terms state that you must use their link and book by 5/31/21. Not sure if this is a benefit that perpetually gets extended or whether it will really end in 10 days.
TripIt Pro
Get TripIt pro free for a year, then get an ongoing price of $39/yr for 3 years. I used to use TripIt Pro and I really liked it. Award Wallet has a lot of similar functionality, so I moved away from using TripIt. However, maybe I'll try it again.
Cathay Pacific flight discounts + free status
The benefit says that you'll save up to 15% on base fares. Your flight must be departing US. I didn't see a huge discount on economy, but it was a real discount nonetheless. My example flight was $1166 via Cathay or major OTAs or $1143 via small OTAs I'd never heard of. With the FoundersCard discount code, it was $1117. That's not a huge discount, but it beats booking via the shady OTAs. You can also get free Marco Polo Silver status for 12 months, though benefits of that status are pretty meager for most US-based travelers right now.
Virgin Atlantic: Free Silver status + fast track to Gold
Get Silver status with one flight and a fast track to Gold elite status (must earn 500 tier points in 6 months to requalify for Gold (which normally requires 1,000 tier points). I hope this deal sticks around for a while because I might be able to leverage our GUC trip into Virgin Atlantic Gold if the stars align, but I'd rather hold off on registering since I don't have plans to fly soon.
Individual hotel discounts
There are so many individual hotels with discounts. The brands tend to skew higher-end (think Mandarin Oriental, Waldorf-Astoria, Four Seasons, Kempinski, Kimpton, Park Hyatt, St. Regis, and that sort of thing — though there are a couple of Hyatt Regency properties also and many unaffiliated hotels in the list also). There were cities around the world represented. In some cases, the discounts worked out to be far less than advertised. For instance, at Virgin Hotels Nashville, FoundersCard claims 30% off the best available rate. In reality, their rate was 25% better than the "best available rate" for the date I checked – but that's not the whole story. By simply choosing other things from the drop-down menu on the Virgin Nashville site (like "special offers", etc), I found much better pricing than "Best Available". The FoundersCard rate was still better, but only by about $5.
However, the Chicago Athletic Association provides a counterpoint example. This Category 4 Hyatt property was listed in Greg's post yesterday about the best Hyatt properties in the US for Cat 1-4 free night certificates. It looks really cool to me. I looked up a sample date several months from now and the "Standard" rate was $300/nt, the Hyatt "Member" rate was $288 (as was the AAA rate). The FoundersCard rate was $240!
Even better, the FoundersCard rate is booked via Hyatt with a corporate code and the FoundersCard site says that bookings are eligible for Hyatt points, so you won't sacrifice elite credit or points but will rather just enjoy a decent discount in that situation.
In short, there were far too many hotels for me to test all of them and with a sample size of only one or two dates it would be hard to be sure how much the data means anyway, but the bottom line is that there is the potential for real savings, but that will totally depend on your travel patterns and preferences.
Discounts on stuff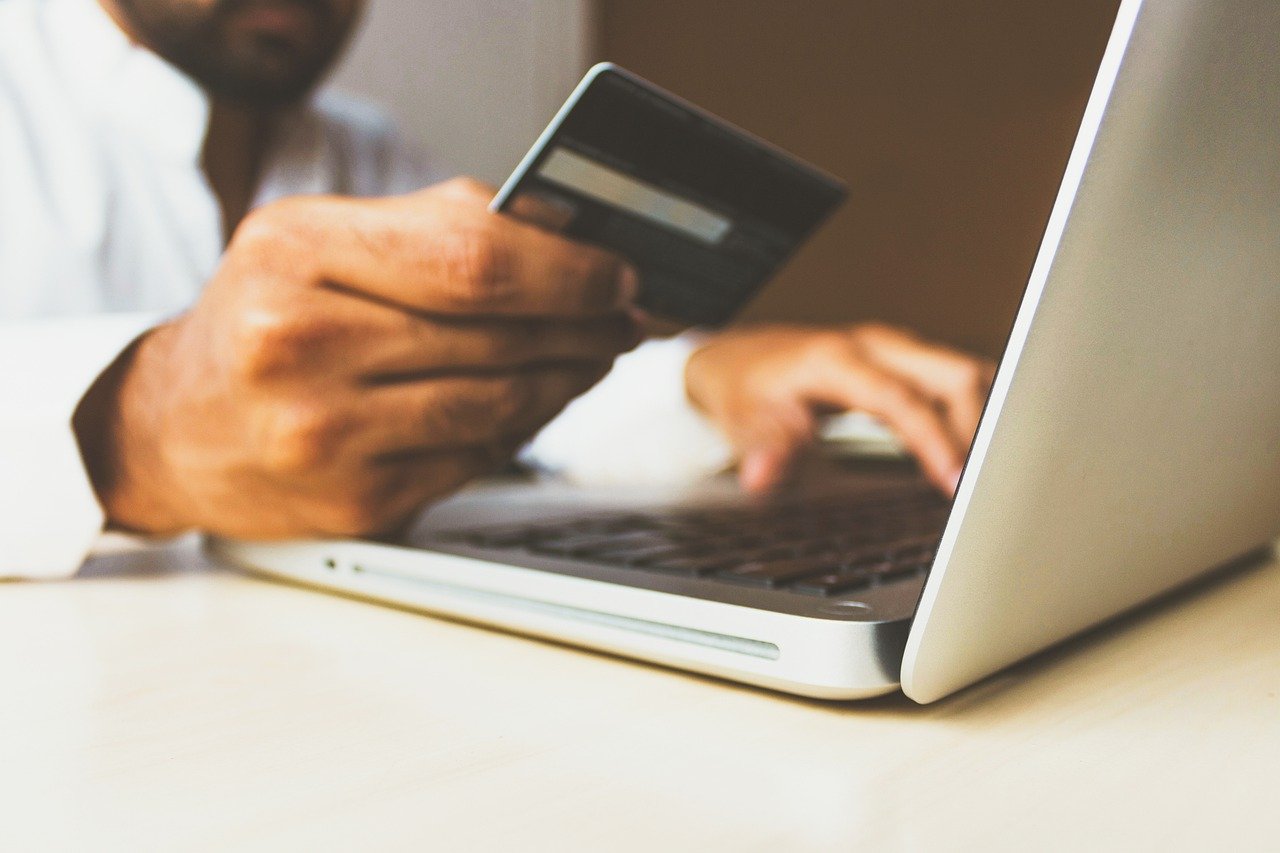 Illy Coffee
Get 20% off when ordering online from Illy. I really like Illy coffee, so I was actually glad to see this. When I last bought Illy coffee, it was basically the same price everywhere online. I'll be happy to place a new order and save 20% (and maybe even stack it with a shopping portal).
Mirror home gym
Get 25% off. At time of writing, there is a discount code on the Mirror website for $250 off. However, they charge $1495 for the device and $250 delivery and installation, so that $250 discount code on the Mirror website is really just free delivery on the $1495 Mirror. However, the FoundersCard promo code really took 25% off of the $1495 price — dropping it to $1121.25 — and it also gave free delivery and installation. That's some real savings if you were going to buy a capital "M" Mirror.
Steelcase and Herman Miller
FoundersCard offers 15% off on each brand. As noted above, this won't make the chairs cheap. Furthermore, I've always heard that you can save a bundle on a Herman Miller by working directly with a local authorized dealer, so 15% off may only work well for those who don't live near a dealer. And this isn't definitively a deal. At the time of writing this post, Steelcase is offering 15% off sitewide. When I tried using the FoundersCard discount code, it told me that the "Entered coupon is less than the current discount". In other words, it didn't stack with the already-discounted Steelcase prices.
Business services discounts and deals
Note that there were lots of discounts on business services, but I only looked at a few of them. Others may be a better deal if you have a specific need for the services they provide.
Entrepreneur magazine
Free 1-year subscription (10 issues) and a discount on events. I know that a lot of magazines offer free subscriptions these days, so maybe you can get this easily elsewhere.
Slack
Get 30% off plan upgrades for first 12 months. That sounds like it beats 25% discount I saw via Brex.
Chargebee
First $500K in revenue for free on Chargebee Launch (vs only the first $100K free via public offer). I'm not more familiar with Chargebee's payment services than you will be after Googling it and looking at the website for 90 seconds, but it sounds like this could be a good savings on someone looking to take payments.
FoundersCard discounts that didn't excite me
MRPORTER: Get $200 off $500, which sounds nice, but you have to order through a personal shopper. This means filling out a form, talking to a personal shopper salesperson, creating an account, adding full-price-only items to the wish list, and then contacting the personal shopper again to let them know to place the order for you. That sounds way more time consuming than buying your own stuff and it means no shopping portal payouts. No thanks. I originally thought that this might be more useful for buying random stuff like that Gopro deal I wrote about at MRPORTER years ago), but since you can only buy full price stuff and you have to get it through a personal shopper who may give you a hard time for failing to buy full-priced designer stuff.
Unfortunately, a number of other discounts were similar to the MRPORTER one. FoundersCard claims up to a 40% discount at Dell.com, though clicking through gives you a coupon for 5% off some models and 10% off others (whereas clicking through Capital One Spring provides Member pricing and a 12% coupon code). I actually added a few things to my cart and couldn't seem to get anything eligible for either coupon, but I don't expect to see 40% off.
Bottom line
FoundersCard kind of surprised me. I expected most of the discounts to be kind of ho-hum and easily repeatable elsewhere. However, I was pleasantly surprised to see that FoundersCard offers some pretty cool benefits even in the free trial (I'll be glad for my 5,000 United miles, free Entreprenuer magazine, and maybe some savings on coffee and United flights). If you got the email from Award Wallet and/or see a future opportunity for a free trial, it's worth checking it out to see if the deals match your tastes. For the most part, I think it's a good fit for a reasonably successful businessperson who has luxury tastes but sees the value in paying a few hundred now to save a few hundred later. Personally, I don't think I'll find FoundersCard to be worth keeping beyond the trial simply because I don't need most of the stuff on offer, but I can definitely see how some people easily save more than the cost of an annual membership just by maximizing one or two key benefits. FoundersCard probably won't pave your path to luxury for free, but it may get you some discounted stepping stones.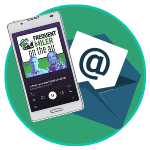 Want to learn more about miles and points?
Subscribe to email updates
 or check out 
our podcast
 on your favorite podcast platform.