I have for years called the Southwest Airlines Companion Pass the hands-down best deal in domestic travel, but is that still true in 2021? Getting two passengers for the price of one every time you fly, whether on a paid ticket or award ticket, even when the primary passenger's ticket is paid for with someone else's miles, has long been a no-brainer massive value for anyone who can accept Southwest's boarding process / lack of assigned seats, but is that still true now? Given the high anticipated demand for domestic travel in the summer of 2021, I wanted to revisit my 2020 comparison to answer the question, "Is the Southwest Companion Pass still worth it in 2021?". The answer is yes – at least on paper. Your answer may certainly be different.
Forget value, the timing may not make any sense
The primary focus of this post is the comparative value of the Southwest Companion Pass as opposed to booking award flights on the other major US carriers. Obviously most of us are traveling exponentially less now than in previous years and the travel landscape is quite dynamic at the moment. The Southwest Companion Pass is the perfect example of something that may be a "deal" on paper, but not a deal for you. I imagine that many readers probably aren't planning a leisure trip by plane for at least the next couple of months (neither am I). That certainly reduces the utility of the Companion Pass given that you'd be wasting months of validity on a time when you're not planning to travel.
For most people, I think the timing on earning the Companion Pass is poor at best. I think we all hope that travel (at least domestically) will pick back up this summer. But if you don't plan to fly until mid-way through 2021, you're essentially wasting half a year of Companion Pass savings. I'd therefore recommend that most people hold out until the end of 2021 with the goal to earn the Companion Pass as early as possible in 2022 and hopefully get two years full of travel out of it.
We earned a Companion Pass in my household in early 2020. While we have been Companion Pass holders for many years, we haven't used the one we earned in 2020 a single time yet and we don't have any flights yet booked at this point. I think it's likely that we won't fly until late summer at best and we'll be lucky if we get more than one trip in the nearly 2 years we'll have had the Companion Pass. Talk about epically bad timing on that one!
On the other hand, if you are traveling and/or plan to get enough benefit from the Companion Pass to make it worth consideration, is it even worth it compared to your other award flight booking options? Assuming you're booking for two passengers, I'd say it is.
Advantages of Southwest (diminished)
From the outset, Southwest has some advantages that make it attractive as compared to American, Delta, and United. Flexibility is one of the things I value most highly in travel plans and Southwest offers the ultimate flexibility: tickets can be cancelled up to about 10 minutes before departure for no penalty (I think the closest I've ever actually cut this is about 30 minutes before). If you book an award ticket, that means you can cancel up to shortly before departure and immediately get your points back and request a refund of the taxes to your credit card (though you do need to specify that you'd like a refund of the taxes rather than having them held as a credit for future travel). If you booked a cash ticket, you can similarly cancel up until just before departure and you'll get a credit that is valid for a year from the date of booking.
That used to make Southwest really stand out because in past years you would have needed elite status with the other major carriers to get that kind of flexibility. However, COVID-19 has changed things on that front, with many airlines eliminating change and cancellation fees. You can (at least in many cases) get similar flexibility with the major carriers, so Southwest's competitive advantage has been eroded from that perspective.
Still, one particular advantage of the Companion Pass benefit is that it works on both paid and award tickets. This means that you can add your companion for just the taxes (usually $5.60 one-way within the US, more for international destinations) whether you paid for your ticket on your credit card, you used your Rapid Rewards points, your company bought your ticket, or great aunt Suzy used her Rapid Rewards points to buy your ticket. That's been a nice deal in two-player mode since you can even use the companion's rapid rewards points to book a ticket for the primary traveler and then add the companion for free.
Another advantage that could be huge for those who pack heavy is that Southwest includes two free checked bags per passenger. While you might be able to get one free checked bag by having the right credit card with the other airlines, you'll always get two with Southwest. You'll also always get a free carry-on — there is no basic economy.
A final strength of the Companion Pass in terms of award travel has long been that it is possible to get a great deal when planning far in advance. While the major loyalty programs have traditionally charged 12,500 miles each way for a domestic economy class ticket, Southwest has long had a more revenue-based program. This has meant that I have scored tickets to fly across the country more than once for fewer than 10,000 points one way. With the Companion Pass, that is less than 5,000 points per passenger. For a transcon flight, that has long been a steal.
Pressure from the big guys
However, what was long a steal just isn't as obvious anymore. The domestic award travel landscape has changed pretty dramatically over the past couple of years (completely separate from the COVID-19 pandemic), thanks to the following three things:
It is possible to book United domestic awards via Turkish Miles & Smiles for 7.5K each way
American Airlines has gone to dynamic pricing with frequent web specials from 5K each way
Delta has continued dynamic pricing and increased the frequency of flash sales from 10K round trip
United has also gone to dynamic pricing, with some flights available for as few as 5K miles each way.
Each of these three points comes with its caveats (Turkish can be hard to book, AA web specials are restrictive, Delta's best prices are basic economy), but they are hard to ignore. While Southwest enthusiasts will rightly point to the fact that Southwest flights offer predictable value in terms of the number of points required as compared to the cash price (whereas dynamic pricing on the major carriers can be truly dynamic rather than always revenue-based), the fact is that there are now opportunities to book domestic awards for competitive rates on the major carriers and economy class availability can be decent on all three (though of course nearly nonexistent at peak travel times). Add in the fact that close-in travel with Southwest is likely to cost an exorbitant number of points whereas a domestic United saver flight is still the same 7,500 miles plus $5.60 through Turkish whether booked 3 months in advance or 3 days in advance and you have some argument to be made for the major carriers if you want to be able to plan or change flights close to the date of travel.
How useful you find AA's economy web specials or the Turkish sweet spot will obviously depend on where you're based and prefer to fly, but the bottom line is that Southwest no longer enjoys the huge advantage in terms of award cost that it once did.
Comparisons
As I said in the original version of this post in 2020, I am no computer programmer, so I'm relying on old fashioned searching one city pair at a time. However, I wanted to revisit my quick comparison to take a look at the value of the companion pass for travel for two people versus simply being diversified in terms of having points in various programs.
Again, my methodology is that I searched from five airports – my "home" airport of Albany, NY (both because this comparison is useful for me personally and because it represents a smaller market that is served by all of the major carriers), New York and Los Angeles because of the fact that they represent two major US markets that are kind of "hubs" for everyone, Chicago because it is both a major market and a hub for both Southwest and United, and Dallas as it is both a major market and a hub for both Southwest and American. I searched a random date a few months in advance (before the pandemic hit) for travel from these cities to three destinations: Orlando, San Francisco, and Omaha. I picked Orlando and San Francisco in order to have one major destination on each coast and I picked Omaha in order to have one additional destination somewhere in the middle of the country that is served by all the major carriers in order to represent domestic travel to/from a smaller or more mid-sized market.
My sample size here is admittedly tiny. I literally searched one date, I intentionally picked a weekday (since I figured I could count on the lowest saver award availability from the major programs) and I didn't discriminate in terms of the desirability of connections or anything else. I simply wanted to see whether or not Southwest was still competitive considering dynamic pricing and the current travel landscape. My expectation as I wrote the original version of this post and once again now in 2021 was that Southwest might be better in some instances but likely not by much in those instances and that they would be behind in others.
Here are my results for one-way travel in total points for two passengers on the cheapest option with each carrier on a random weekday (examined pre-pandemic). I've bolded the cheapest option for two passengers in each instance.
Albany

To Orlando

American: 23K
Delta: 23K
Southwest: 10,418 
United: 25K miles (or 15K via Turkish or 20K via LifeMiles)

To San Francisco

American: 25K
Delta: 31K
Southwest: 13,698
United: 25K (or 15K via Turkish, 27K via LifeMiles)

To Omaha

American: 20K
Delta: 27K
Southwest:  12,900
United: 25K (or 15K via Turkish, 20K via LifeMiles)

New York City

To Orlando

American: 20K
Delta: 9K
Southwest: 3,830
United: 30K (or 15K via Turkish, 20K via LifeMiles)

To San Francisco

American: 20K
Delta: 15K
Southwest: 6,660
United: 17K (or 15K via Turkish)

To Omaha

American: 20K
Delta: 23,000
Southwest: 8,619 + $11.20
United: 25K (or 15K via Turkish or 20K via LifeMiles)

Chicago 

To Orlando

American: 20K
Delta: 22K
Southwest: 9,693
United: 25K (or 15K via Turkish or LifeMiles)

To San Francisco

American: 21K
Delta: 27K
Southwest: 12,015
United: 25K (or 15K via Turkish)

To Omaha

American: 28K
Delta: 34K
Southwest: 5,775
United: 15K

Dallas

To Orlando

American: 20K
Delta: 18K
Southwest: 9,693
United: 25K  or 20K via LifeMiles)

To San Francisco

American: 20K
Delta: 20K
Southwest: 9,272
United: 24K (or 15K via Turkish)

To Omaha

American: 34K
Delta: 31K
Southwest: 8,097
United: 25K (or 15,000 via Turkish or LifeMiles)

Los Angeles

To Orlando

American: 20K
Delta: 29K
Southwest: 13,553
United: 25K (or 15K via Turkish)

To San Francisco

American: 15K
Delta: 9K
Southwest: 3,018
United: 10K

To Omaha

American: 32K
Delta: 30K
Southwest: 7,023
United: 25K (or 15 via Turkish)
That result surprised me yet again. Despite the fact that Southwest ran the table the last time I looked at this, I expected that things may have flattened out. Instead, once again Southwest won every one of those searches. In many cases, the margin widened, with the major carriers charging more and Southwest charging less. I intentionally picked a midsummer day to represent a time when many people (airline executives and revenue managers included) at least hope that travel will be more common, so I knew that anticipated demand may be high enough to make "saver" availability harder to find — though I compensated for that by intentionally picking a mid-week day. I did find plenty of low-level availability with the major carriers, it just still couldn't compete with Southwest.
What do the results of the above mean?
I'm not sure they mean a ton for everyone. Again, the sample size was pretty small. However, I still find it very intriguing that Southwest came out on top every single time yet again. That certainly makes the Southwest Companion Pass appealing on the surface.
On the other hand, potential value for specific flights is obviously only part of the story. As noted above, the timing for the Companion Pass likely does not make sense for most readers. How much you can save doesn't matter if you aren't flying anyway.
Further muddying the waters is the fact that many award travelers are likely drowning in points and miles tied to airline programs thanks to canceled travel. You may currently have a ton of miles tied up in airline programs that you want to use before they expire or before a program pulls the rug out from under you and devalues them overnight like Virgin Atlantic recently did. I think that if you're flush with airline miles that can be used to book flights on any of the major carriers, you are probably better off waiting on the Companion Pass until you've spent down other miles.
But if you're not in that position and you are looking at the opportunity to earn the Companion Pass and wondering whether it can save you miles, the answer remains yes (and by a comfortable margin in most cases based on my unscientific research above). With the credit cards currently offering excellent bonuses, it would once again be easy to earn a Companion Pass with two new credit cards.
Keep in mind that each member is now limited to a single personal Southwest credit card every 24 months. It is however possible to get one personal card and one business card. On the business credit card side, the terms only preclude you from the bonus if you have had that particular card in the past 24 months. This means that for those under 5/24, it should theoretically be possible to get two business cards to earn the Companion Pass as long as you apply for two different products (i.e. the Premier business and the Performance business). That said, the bonus on the Southwest Performance Business Card has been high enough to earn the pass with just the welcome bonus from that card alone — though it'll require a lot of spend. See more detail below.
Typically, the best time to apply is from late fall into early in the new year since it gives you the opportunity to meet minimum spending requirements (and therefore earn the new cardmember bonuses) early in the year, the purpose being to accumulate the necessary points as early as possible in order to have the Companion Pass for as long as possible (if you earned the new normal requirement of 125K points in January, you'd have the pass for nearly 2 years since it is valid for the rest of the calendar year in which it is earned and the entire following year). Keep in mind that you can fill the gap via purchases, via the shopping portal, via referrals, or via points earned from flying Southwest when travel resumes (See our Southwest Companion Pass Complete Guide for more in each of the above). Note that you do need to be under 5/24 to get approved for a new Southwest card — and if you're starting from zero, you may be better off waiting until the end of 2021 to apply so that you can earn a pass early in 2022 that will be valid until the end of 2023. Timing is everything.
For more information about the Southwest credit cards, click any of the card names below to go to our dedicated pages for those cards.
Bottom line
Many of us hope that at least domestic travel will look more normal by summer of 2021, so I ran a comparison for summer 2021 travel to see how the Southwest Companion Pass stacks up against the competition. I expected that it would not be a runaway winner given that I expected summer flight pricing to be  high due to anticipated demand for domestic summer travel (and high cash prices mean Southwest flights would cost more points). However, my result surprised me yet again because yet again Southwest came in well below the competition in terms of pricing for two passengers on an award ticket if you have the Southwest Companion Pass. I have been as disappointed as anyone to have had a Companion Pass collecting dust since early 2020 and I know that I'll likely get almost zero value out of that pass given the unfortunate timing and expiration of my pass later this year, but I also know that nobody could have predicted that. The fact remains that the Companion Pass retains strong value on paper in 2021 and I will likely pursue it again in 2022 knowing that I'll make a strong effort to make up for the travel I've missed once I feel comfortable returning to the sky. It won't do me much good in 2021, but the Southwest Companion Pass is still worth it compared to the competition.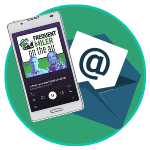 Want to learn more about miles and points?
Subscribe to email updates
 or check out 
our podcast
 on your favorite podcast platform.