Update 5/19/20: This morning, we published a guide to the best ways to get to cities in the US and Canada using miles. The sweetest sweet spot in that post is undoubtedly using Turkish Miles & Smiles to book United awards. Since we originally wrote this guide, there have been many updates: you can now book one-way online and book either economy or business class for example. As a result, we're re-publishing this guide for those looking to plan domestic travel in late 2020 or early 2021.
One of the best ways to book domestic United Airlines flights is with Turkish Miles & Smiles. When you can find saver award availability, Turkish charges just 7.5K miles each way in economy class and 12.5K miles each way in business class within the United States (including to Alaska and Hawaii) and much lower change and cancellation fees than United for the exact same United flights. Flights to other parts of North America (like Canada/Mexico) are just 10K each way in economy class or 15K in business class. This is true whether booking one-way, round-trip, direct, or multi-segment connecting itineraries. We've published a number of posts about this major sweet spot. However, with the key information spread out over multiple posts, we've received many questions from readers about how it works. This post is an effort to consolidate information and fully answer the question, "How do you book United flights using Turkish Airlines miles?".
6 things to know
Book via email or over the phone if you can't online: While some itineraries can be booked online, many itineraries don't show up online, so you'll need to either email or call to book over the phone with Turkish Miles & Smiles at 1-800-874-8875. Note that for a while, phone bookings were not working, but we received several reports of success from readers who booked over the phone early this year. Email bookings should also still be working, so try the email process if you strike out on the phone.
United Airlines Saver availability only: You must find United saver availability. Only United saver availability is bookable with partner miles. You can not book segments operated by Hawaiian or other airlines with Turkish miles. You can not use Turkish miles to book award seats that are only available to United credit card holders or United elite members — only saver availability that you see when not logged in to a United account.
Connecting itineraries are OK: Award pricing is per direction regardless of segments (i.e. EWR-HNL is 7.5K one way in economy class. EWR-ORD-LAX-HNL is also 7.5K one way in economy even though there are 2 stops provided the layours don't exceed maximum connection times).
Award holds: Turkish will give you a hold for 48 hours if booking more than 7 days in advance, so there is no need to transfer before putting an award on hold in most cases.
Transfers are not instant: Citi ThankYou points generally transfer in 18-30 hours. You can alternatively transfer from Marriott Rewards, but the transfer time is likely to be a week or more.
No mixed cabin bookings: You can not combine an itinerary with some legs in business class and others in economy class. This makes it hard to book awards up front as United does not release much saver availability in business class. Note that Turkish updated its award booking terms late in 2019 to say it is now possible to book a mixed-cabin award in cases where one of your flights does not have a matching class of service (e.g. one leg has business class but the other leg is operated by a small regional plane with no business class cabin). However, YMMV — the online tool does not yet show these itineraries.
Award prices
Turkish Miles & Smiles has a pretty interesting award chart. You can find the full award chart here (scroll down to "Promotional award ticket table" and click the tiny red arrows to the right of those words to expand the chart).
However, they used to have a separate award chart for awards flown within a region on Turkish as well as domestic Star Alliance awards (which do not need to be operated by Turkish). They eliminated the following chart sometime last year, but awards still price according to this chart for the time being.

Here are the relevant notes that used to exit just below that chart about domestic flights::
***Applicable Mile amount for direct flights with Star Alliance member airlines in the same country.
As you can see, domestic Star Alliance awards should price at 15K round trip in Economy Class / 25K in business class / 40K in first class. Since a one-way is half the cost of a round trip, here is a simpler breakdown:
Domestic United Airlines awards with Turkish Miles & Smiles
7.5K each way in economy class
12.5K each way in business class
20K each way in first class (Note: United no longer operates 3-cabin flights in the United states, so what United calls "first class" is really business class)
Those are some amazing prices when you consider that they apply to domestic flights across the United States — whether you're flying an expensive regional flight to hop a state or two away, on a premium transcon flight, or all the way to Alaska or Hawaii (even with connections to get there). LifeMiles gets attention for the fact that flights can be booked for 7500 miles each way within a single US region. Turkish charges 7.5K each way within the United States.
Step by step guide
Here's how to book United flights with Turkish Miles & Smiles.
Step 1) Check United.com for saver availability
Start at United.com and search your preferred date and route looking for saver award availability. Only saver awards can be booked with partner miles.
Note that you Turkish can not book seats that are only available to United credit card holders or elite members. Your best bet is to make sure you are not logged in at United.com when searching.
Step 2) Try booking a United award ticket with Turkish Airlines online
Some domestic United Airlines flights can be booked online for just 7,500 miles each way (including to places like Hawaii and Alaska). Unfortunately, the online tool definitely doesn't show everything that is bookable via the phone. Generally speaking, only basic one-stop itineraries are available online, though note that you can book one-way online. Some itineraries just don't show up for no explicable reason, occasionally an itinerary prices higher than it should, and when booking online the member using miles must be on the itinerary (it is possible to book via phone/email for others without the member paying needing to be on the itinerary). Here are the basic quirks regarding online booking (note that you can avoid these altogether by booking over the phone):
Many available routes don't show up online. It's not clear why, but many itineraries that are available at United.com do not show up on the Turkish Airlines website.
Not all routes price correctly online. Most domestic US itineraries now price at 7,500 miles each way in economy class online. Some price at over 11K online for no known reason (the same itineraries can be booked over the phone for 7,500 miles each way).
The online tool often doesn't show the most direct routing. Even when direct flights are available, the system sometimes forces a connection (for example, rather than allowing a nonstop round trip award between San Francisco and Honolulu, the options presented required connecting through Los Angeles or vice versa).
You can not book tickets for others online unless the member booking is also traveling. For example, the online system would not allow me to make a booking for my wife and son (without me) using my miles. It is possible to book travel for others over the phone and via email.
Note that when we first broke the news of this sweet spot a year ago, there were additional drawbacks that have been resolved (for example, while you could previously only book round trip online, you can now book one-ways; while airports like Newark used to be missing from the online search tool, most domestic US airports are now loaded in the tool).
Despite the drawbacks,  if you'd like to try booking a Star Alliance award like a United domestic trip online using Turkish Miles & Smiles, first log into your Turkish Miles & Smiles account. Then, click the drop-down menu to the right of your name (in the top right corner). Choose "Miles Transactions" and then look for the "Star Alliance Award Ticket" area and click "Book Now".
That will take you to the Star Alliance booking tool, which looks exactly like the booking tool on the home page, only it works for searching Star Alliance awards (whereas the one on the home page apparently doesn't). From there, it's fairly self-explanatory. If you try to search via the home page, it will not work. Follow the directions above to get to the right tool.
Note that you can specify a cabin to search, but the tool returns both economy and business class results either way. You will see results tabbed as economy and business on dates when both are available:
If you search and nothing happens, it is not finding availability. This does not mean that no awards are available. Assuming you have found United saver availability, it just means that you'll need to call or email to book. Note that sometimes, agents don't see availability that should be there, but you're more likely than not to have success via phone or email.
However, if your route has availability that will be shown online, you'll see results like this:
From there, you select your desired flights and go forward to book as you would on any airline website. If you have miles in your account, you should be able to complete the process online. However, if you do not yet have miles and/or you do not find the itinerary you want online, you'll want to move on to Step 3.
Step 3) Call Turkish Airlines. Feed the agent each segment separately. (Alternatively, the email process still works. See this post for instructions on booking via email)
To book a United Airlines award ticket over the phone with Turkish Miles & Smiles, follow these steps:
Call 1-800-874-8875
Press 1 to continue in English
Press 1 because you're a Miles & Smiles member
Enter your Miles & Smiles number
Press 1 to confirm your number is correct
Press 4 for reservations
When you call Turkish Airlines to book a United Airlines award ticket over the phone, you will need to be prepared to tell the agent exactly which flights you want and then feed the agent one segment at a time.
For example, if you're looking to fly from Chicago to Honolulu with a layover in San Francisco, you'll need to be very specific:
"I'd like to book a partner flight on United airlines. There are 2 segments. The first flight is from Chicago (ORD) to San Francisco (SFO) on October 22nd for 2 passengers in economy class. I'm looking for flight UA 1891 leaving Chicago at 10am and arriving at 12:50pm in San Francisco."
Let the agent find that flight. Then, move on to the next flight.
"The second segment is from San Francisco (SFO) to Honolulu (HNL) on October 22nd for 2 passengers in economy class. I'm looking for flight UA 300 leaving San Francisco at 2:10pm."
If you instead just ask for Chicago to Honolulu, the agent will likely tell you that there is no availability (unless there is a nonstop flight available). You have to go segment by segment.
Keep in mind that the max layover on domestic itineraries appears to be 4 hours. If your itinerary has a longer layover, you'll be charged for two awards.
Note that sometimes, agents will not find the itinerary you want. In that case, you'll need to proceed to Step 4. If the agent found the itinerary you wanted, skip to Step 5.
Step 4) Hang up, Call again.
If the agent does not find the itinerary you wanted (and you have verified that it shows up as a saver award at United.com), politely end the call. Then, hang up and call again and try with a different agent.
Unfortunately, this is the biggest hangup with booking Turkish Miles & Smiles awards: not all agents seem to be able to find all United saver availability. I've sometimes been able to book on the first phone call and other times it has taken me 5 or 6 phone calls over the course of a week to find an agent who was able to book what I wanted. I've literally had back-to-back phone calls where one agent said there were no available seats and the next agent saw the availability I was after. You just need to roll the dice and be persistent.
Step 5) Put an award on hold
Once an agent finds your flights, you will need to ask them to put the itinerary on hold for you to transfer over the miles (since Turkish allows free and easy holds there is no reason to transfer miles before this point). The agent will need to take the names and birthdates of the passengers in your party to put it on hold. The process is a bit slow because everything gets repeated a couple of times for clarity.
Provided you are booking travel at least 7 days in advance, you will be offered a hold of 48 hours, which is plenty of time to transfer the miles necessary.
If you are booking a flight within 7 days of travel, you will only get a hold for 24 hours. That may be enough time to make the transfer if you're lucky.
Step 6) Transfer miles
Option 1: Citi ThankYou Points
Most people will transfer Citi ThankYou points to Turkish Miles & Smiles since Turkish Airlines Miles & Smiles is a 1:1 Citi Transfer Partner. Simply log in to ThankYou.com and transfer your points to Turkish Miles & Smiles like you would with any airline partner.
Transfers from Citi are not instant. Transfer times vary from 18-30 hours. You should easily receive the miles in time to ticket your held award provided you initiate the transfer right away after placing the hold.
Citi did provide a transfer bonus to Turkish Miles & Smiles once in 2018. Hopefully we will see that return.
Option 2: Marriott Bonvoy*
You can alternatively / additionally transfer Marriott Bonvoy points to Turkish Miles & Smiles at a rate of 3 Marriott points to 1 Turkish Airlines mile. When you transfer 60,000 Marriott points, you'll get a 5K bonus for a total of 25K Turkish miles. Unfortunately, Marriott transfers are slow and may take a week or more. You can't count on a transfer from Marriott processing while you have an award on hold.
Option 3: Buy miles from Turkish
Turkish Miles & Smiles will sell you up to 50,000 miles for 3 cents per mile. These miles post instantly to your account, so this can be a way to top off your account for a valuable award.
Option 4: Buy Citi ThankYou points
As long as you have a card that earns Citi ThankYou points, and you have at least one point in your account, you can buy additional ThankYou points for 2.5 cents each, up to a maximum of 100K points per year.  You can then transfer those points to airline miles.  Greg wrote about this in detail a while ago: Buy miles via ThankYou Rewards. He then wrote a post about doing it specifically for award to Hawaii. See: $386 to Hawaii round trip from anywhere in the US.
Step 7) Call back to ticket before deadline
Once you have the miles necessary in your account, you'll need to call back to ticket your held award.
The process is pretty straightforward: you'll call Turkish again and tell them that you need to pay for an award you have on hold. You'll give them the PNR and they will verify all of the information. The agent will then transfer you to an automated system to enter your credit card information. After you enter credit card info, the agent came will verify the first 4 and last 4 digits of the card number and your Miles & Smiles number and then transfer you to an automated prompt to enter your Miles & Smiles PIN. That "PIN" is the password for the account. Once that is complete, the award can be ticketed.
Change / cancellation fee for Turkish award tickets
Changes before check-in will incur a $25 fee (the ticket must be used within 1 year of the day it is issued). Changes after check-in or a no-show will incur a $50 fee. Itineraries can be canceled over the phone and miles are immediately re-deposited.
Bottom line
Turkish Miles and Smiles offers the hands-down best value for booking United Airlines domestic award flights. Unfortunately, the process for booking isn't always easy, but it can be well worth a little effort for the huge mileage savings, especially on expensive regional flights or awards to far-off parts of the country like Hawaii and Alaska where United Saver awards would cost several times as many miles for the same flights.
For other posts on Turkish Miles and Smiles, see: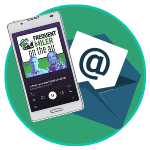 Want to learn more about miles and points?
Subscribe to email updates
 or check out 
our podcast
 on your favorite podcast platform.