Japan Airlines Mileage Bank has announced an award chart devaluation coming on November 20th, 2018. The hits are pretty big, especially considering how difficult it is to amass JAL miles (though it did get easier this year with the Barclays Arrival Premier). You must book by November 20th to take advantage of the current award chart, and the good news is that between nearly six months of notice and the ability to book travel about a year in advance, there is still quite a window of time in which to take advantage of current sweet spots. Beyond 08:59 Japan time on November 20th (which will be the evening of November 19th here in the USA), the new chart is taking some pretty hard hits.
I appreciate the fact that JAL has produced an easy-reference chart in this devaluation (seen above), clearly showing each distance band for partner awards along with the old and new pricing. Between that and the advance notice, we can call this a civilized devaluation — but that's where the good news ends.
Japan Airlines has a distance-based partner award chart, with pricing determined by the cumulative distance of your trip. As you can see in the image above, business and first class prices are increasing on all bands between 6,000 and 25,000 miles in length. The only band seeing a decrease in miles required is itineraries between 1,000 and 2,000 miles; I would say those awards are still unreasonably priced for most scenarios at 30K in business and 45K in first.
Japan Airlines adds fuel surcharges for most carriers, and last year they added massive surcharges to Emirates premium cabin awards (as high as $1600 round trip on some itineraries). Dan's Deals lists a number of sweet spots with very low or no fuel surcharges for Emirates A380 first class, most of which are increasing by ~30% in terms of mileage cost under the new chart.
Emirates obviously isn't the only partner affected; these increases affect all partner bookings. Again, you do have some advance notice to plan. If you are collecting Japan Airlines miles, the key will be to book by November 19th (USA time), though you'll be able to book at current rates through the end of the booking schedule — meaning that you will be able to book travel into the fall of 2019 provided you do so before November 19th.
As a reminder, Japan Airlines is an SPG Transfer Partner, a Barclays Arrival Premier transfer partner, and they are partners with Marriott. Marriott Travel Packages present the best deal in terms of current transfers from Marriott, though JAL receives the lower mileage payout of 85,000 miles for the biggest packages. Marriott has indicated to us that they intend to create a simpler system for Travel Packages under the new program (i.e. to have fewer charts), so it is possible that these packages could award more JAL miles after August 1st. That said, I wouldn't count on a stronger ratio until we hear more from Marriott on what the new travel packages will look like. At any rate, I would probably suggest holding off on redeeming a travel package for Japan Airlines in the hopes that Marriott announces a better deal with new travel packages (especially since the JAL devluation will not hit until well after the new combined Marriott program launches on August 1st).
H/T: Dan's Deals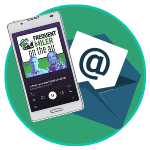 Want to learn more about miles and points?
Subscribe to email updates
 or check out 
our podcast
 on your favorite podcast platform.