This post has been updated with new information and new sections.  If you've read this post before, I recommend jumping to: Far from perfect, What's new, and Enhancements coming soon.  Otherwise, please read on from the beginning…
Juicy Miles is a user-friendly flight award search tool.  I didn't think it was possible.  There are so many gotchas in trying to build a tool like this that most of those who have tried before have either given up or have created specialized tools that appeal only to experts.  Somehow the Juicy Miles team has done it.  It's not perfect (is anything?), but it's way better than I would have ever predicted.
For the first time ever, there's a single tool that can handle the vast majority of award search needs.  This isn't just looking at the easy stuff such as "can I book a United flight with United miles?"  No, no, no.  This tool is capable of finding award flights on airlines that most never would have thought to look at.  And it will show you how to get there, not just with your airline miles, but also with your transferable points: Amex Membership Rewards, Capital One "Miles", Chase Ultimate Rewards, Citi ThankYou Rewards, or Marriott points.
Disclosure: Trust me at your own risk ($10 risk)
Frequent Miler has a business relationship with Juicy Miles.  We earn a small percentage when you click through from our site to sign up for Juicy Miles, or to hire Juicy Miles award and/or mileage run booking services.
I think/hope that most long time readers trust me enough to know that, despite the opportunity to earn a few bucks, I wouldn't recommend this service unless I thought it was really good.  Everyone else, though, should go into this with some skepticism.  If someone is financially motivated to promote a product, you absolutely should question their motives.
In my case, I value my blog's reputation far, far more than the small amount of money I could possibly earn from this business relationship.  Even if I was driven entirely by greed, it would be a dumb move to promote a bad product.  Still, it's worth keeping my motives in mind as your read further.
I'll discuss the pricing options later in this post, but for now note that you can pay a one time $9.99 fee for 5 days of unlimited Juicy Miles award searches.  In other words, it's not free to try it, but it's cheap.
Overview: Kayak-Like Flight Award Search
Suppose you want to fly from New York to Tel Aviv, and nothing but business class would do.  The Juicy Miles search screen is completely intuitive:
After a very short wait, you get a page full of results organized by points program (Capital One, Chase, …, Delta, United, …).  Click on a rewards program to see the flight options. Click on a flight option to see details about the individual flight segments.
In the example above, many results are for 2 stop itineraries. If you only want one stop, you can filter results by clicking the "Refine" button.  That brings you to a screen where you can select max number of stops and whether you want to see only all-business class or if mixed itineraries are OK (where one leg is in business and one in economy, for example).
On the refine screen you can also select the specific rewards programs that you have points with.  To keep things simple for this example I chose only Capital One, Chase, and American Airlines AAdvantage.  And since I personally value Chase Ultimate Rewards much higher than AA miles, I opted for the 70K AA award instead of the 69K Chase award:
After I click on the first flight shown for AAdvantage, I see the complete flight details for the Royal Jordanian flights booked with AA miles.  Juicy Miles says that the award will cost 70,000 miles plus an estimated $223 in fees.  Once I click "Select this Flight", Juicy Miles displays instructions for how to book the award.  Easy!
Pricing
The Juicy Miles flight award tool has two pricing options (see the image above for full details):
$9.99 for 5 days
$29.99 per month (special introductory pricing)
In my opinion, most people should start with the one-time $9.99 plan.  If you find the service helpful and need more than just 5 days, only then consider moving to the $29.99 plan.  One big exception: If you're about to pay for Juicy Miles full service booking or mileage run planning, you would save money by signing up for the $29.99 plan first since that will give you a 25% discount on the full services.  If you don't want to pay for multiple months, simply cancel before the first month is over.  You can cancel online with a click of a button:
Other reasons to consider the monthly option is for extras such as free miles & points consulting, "Upgrader" (supposedly they'll look for better award seats as your travel date gets near), and complimentary route monitoring.  I haven't tried any of these extras so I can't recommend them at this time.  I'm not saying they're not valuable — I just don't know.  And, to be completely honest, I'm wary of the free "credit card consulting".  Will Juicy Miles use this as a way to sell credit cards to you even if their affiliate links aren't the best offers?  The owner of Juicy Miles, Adam, is a friend (at least he was a friend until I wrote this part).  I don't think he would do that.  But I think it's important to point out that possibility.  Update: Adam promises that they don't push credit cards. He says: "no credit card pushing unless you ask for our advice – and even then they are the best possible offers for a given trip. "
Review: Good for beginners
Beginner profile: You have airline miles in one program, most likely AA, Delta, or United.  You might have transferable points too, but you don't know what transferable points are or why they're powerful.
In many cases, if you have miles in just one program, you would find it just as easy to search for awards with that program's own web interface.  Let's say you have only Delta miles.  In that case, you can simply use Delta.com to search for award flights.  The main advantage for you to using Juicy Miles, then, would be that Juicy Miles may find better awards that are not available to book online, but most of the time you'd probably do just as well with using Delta.com for free.
The real power with Juicy Miles comes when you have points in a transferable points program.  You might not even know that your Amex, Capital One, Chase, Citi, or Marriott points can be transferred to airline programs, but that's OK.  Juicy Miles will show you when one of those programs offer you the best value for an award.
Here's an example.  Suppose you want to fly business class from Seattle to Paris and you have only Chase points and Delta miles.  You've already determined that the cash price is way too high.  So you run the search on Juicy Miles and you filter to just Chase and Delta.  You see then that on the date you want, you would have to pay 280,000 Delta miles for a one-way non-stop flight:
You also see that you could book with Chase points for as few as 70,000 points, so you click Chase (see below).  Now you see that the 70,000 point options involve 2 stops.  You don't like that idea, so you click the nonstop option.  There you learn that you can fly nonstop business class on Air France for 118,000 points.  That's not exactly cheap, but compared to Delta's price it's a bargain.
Let's say that you're willing to pay the 118,000 points to get the flight you want.  When you select the flight, you then get booking instructions (see below).  You can now either follow the steps presented to book the award yourself, or pay Juicy Miles $49.99 to complete the booking for you.
Review: Great for intermediate users
Intermediate profile: You have miles and points in multiple programs.  You have transferable points, but you've used them only to transfer points to programs you know and understand.  You're aware that you may be able to get more value by transferring to other programs, but you're not comfortable with your knowledge of many foreign programs in order to find these awards and/or to understand the pros and cons of pursuing those awards.
In my opinion, you're in the sweet spot for the Juicy Miles tool.  Since you have transferable points, you are much more likely to find awards that meet your needs than if you only had miles with a few airline programs.  Plus, Juicy Miles will help you pay fewer points for the same flights.  For example, if you were to book a Star Alliance award on your own, you might simply transfer Chase Ultimate Rewards points to United to make the booking.  But Juicy Miles might show you that you could save a lot of points by transferring to another Star Alliance carrier.  And, since Juicy Miles shows how to book awards once you've selected them, you can most likely complete the entire process on your own.
Review: Good for experts
Expert profile: You have miles and points in multiple programs, including multiple transferable points programs. You know the sweet spot awards available through multiple foreign mileage programs.  You're comfortable with the idea of booking free stopovers and open-jaws on award tickets.
No matter how expert you are, you have to admit that, without Juicy Miles, searching for award availability across many programs is frustrating and time consuming.  Worse are the situations where you have to call to find out if award availability exists at all.  Juicy Miles is fast.  It will save you time.  Even better, it somehow finds award space in some situations where you'd otherwise have to call.  For example, suppose you want to use Virgin Atlantic miles to book a Delta flight to Frankfurt, Germany.  You can't search for this online because Virgin Atlantic doesn't know that Frankfurt exists:
You could use the Air France website to search for Delta's award availability and then call Virgin Atlantic to find out pricing.  Or, you could run the same search via Juicy Miles, and learn instantly whether the award is available and what it costs when booked via various mileage programs.  In this example, the award prices for this one flight are 67.5K with Air France, 280K with Delta, 50K with Virgin Atlantic, or 59.5K (plus ~$185) with Virgin Australia's Velocity Frequent Flyer miles.  If you want to book the cheapest option, Virgin Atlantic, you would still have to call Virgin Atlantic but at least you would know the expected price and whether or not the award was available before calling.
Why some will hate this tool
On some routes, there are fantastic award flights that are widely available, but only if you know how and where to look for them.  With Juicy Miles, many people are likely to stumble upon these awards without realizing they were special.  As more and more people book these awards, the award space will dry up.  Those who knew about these awards before will be ticked off when they find that they can no longer get those awards whenever they want them.
It's sort of like the people who had secret routes for bypassing traffic during rush hour.  Map programs like Waze and Google Maps made those routes available to everyone and that undoubtedly increased congestion on those alternate routes.
Far from perfect…
Some bugs
I've used Juicy Miles for the past couple of months to search both for real trips and imaginary trips.  Along the way I ran into a few bugs and limitations which the Juicy Miles team quickly fixed.  It is a work in progress.  I think it's amazing what it does right now, but the Juicy Miles team is actively enhancing the tool almost daily.  As a result, it will get even better, but they'll inevitably introduce more bugs as well.  I have no doubt that some readers who try out the tool will encounter a bug or two.  Hopefully those bugs won't be showstoppers for you, but either way I'd encourage you to report them to the Juicy Miles team.  That way the tool will improve for everyone.
Inaccurate award availability
There are times where Juicy Miles shows results that aren't really bookable (false positives) or fails to show awards that are bookable (false negatives).  Given how incredibly complex flight awards can be, this shouldn't be a surprise to anyone.  Here's an example: a friend of mine needed a domestic flight, but Juicy Miles failed to show any good results.  She then tried AA.com and quickly found a very good saver level one-stop award.  What happened?  At the time of this writing, Juicy Miles only has access to award space that AA displays to partners.  Meanwhile, AA often prices multi-segment itineraries at the saver level when booking directly through AA.  If you search AA.com for availability on the individual segments that make up that award, you won't find saver level awards.
An arguably worse outcome would be if Juicy Miles shows an available award that can't actually be booked.  In that case, you might transfer points to an airline program and then be stuck without a flight.  That's why Juicy Miles always recommends double checking the award directly with the airline program that you'll be transferring points to.
Inaccurate award pricing
In some cases Juicy Miles correctly shows award availability, but doesn't show the correct award price.  One examples of this that we've seen is with Delta round-trip awards.  Delta often prices round-trip awards less than two one-way awards, but Juicy Miles displays only the one-way award prices.
No self-service alerts
Award availability is not a static thing.  Awards that aren't available today may become available later.  That's why award alerts are a crucial feature for a tool like this.  I've been told that you can email the JuicyMiles team to request an alert to be set up behind the scenes and that they'll email you if the alert is triggered.  That's better than nothing, but I'd far prefer a feature letting you setup alerts yourself.  Adam tells me that this ability is coming soon.

High subscription price
The monthly pricing model is an issue too.  $29.99 per month adds up to $359.88 per year.  That's a lot.  I'm not saying it's not worth it.  I'm just saying that you better make sure that the tool is offering a lot of value before you commit.  Luckily, you can easily cancel online at any time.  When first trying the tool, I recommend starting with the $9.99 plan for 5 days of unlimited use.  If you only book big award trips once or twice a year, you may find that you can pay the $10 once or twice a year and be done with it.  Or, you may find that the tool is so valuable that you'll decide that it's worth upgrading to the monthly plan.
Personally, I'm very lucky to have been given free access to the tool.  And I do love having it available.  But, I don't think I use it enough to justify $29.99 per month.  If I had to pay for the tool, I'd wait until I really needed it and start with the $9.99 plan.  If I couldn't complete my bookings within 5 days, I may then consider upgrading to the $29.99 plan for a month or two if I felt that I really needed it.
What's new
Better business and first class results
When the Juicy Miles award search tool first debuted, business class award searches were cumbersome.  The problem was that Juicy Miles showed too many results.  The results included itineraries where only one small regional flight was in business class and the rest was in economy.  That problem is now fixed.  When searching for business class awards, Juicy Miles now only includes itineraries where 51% or more of the distance flown is in business class.  Plus, the results screen shows at a glance the percentage of each trip that is in business class:
Transfer bonuses automatically displayed
Juicy Miles will now show you if there are any active transfer bonuses from transferable points:
Even better, Juicy Miles automatically calculates points required based on current transfer bonuses.  For example, here I searched for flights from Detroit to Frankfurt.  I filtered to non-stop flights and found that I could fly Detroit to Frankfurt in business class for only 38,462 Amex Membership Rewards points.  In each of the cases displayed below, Juicy Miles shows the same flight but with different prices depending on which points you use.  If you use Chase or Citi points, you would transfer 50,000 points to Virgin Atlantic to book the flight.  With Amex, you only have to transfer 38,462 (really 39,000 since Amex won't let you do smaller than 1K chunks) thanks to the 30% transfer bonus that is active at the time I write this:
Etihad Award Availability Trick
American Airlines miles are great for booking Etihad flights, but you need to know the trick to find one-way availability from the US: search round trip from Abu Dhabi and look for award space on the return leg.  Juicy Miles embeds this trick so that it works automatically.
Enhancements coming soon
Here are some of the enhancements that Adam expects to release in the near term:
Mobile site: the Juicy Miles website is not optimized for mobile browsers. Instead, look for a Juicy Miles site to be released soon.
Ability to search up to 1 week at a time: This will show you up to 3 days prior to your target date through 3 days after your target date.  Currently the tool allows only 1 day in either direction.
Filter by points: If you don't want to see results for flights that cost over a set number of miles, you'll be able to filter accordingly.
Point transfer times: When you select a flight using transferable points, Juicy Miles will show you an estimate of how long it will take for your points to transfer to miles.  This is very helpful because some transfers can take as long as a week.  In those cases, your intended award flight is unlikely to be available by the time you're ready to book it.
Flight Alerts. Set an alert for any specific flight and receive an email when the flight becomes available.  This feature is already available behind the scenes (you can email the JuicyMiles team to request an alert to be set up).  At some point, this feature will become available within the "my account" section of Juicy Miles.
Conclusion
There are other award search tools, but none that I've seen come close to Juicy Miles' power and ease of use.  Expert Flyer is probably the closest competitor and it may even be a better fit for experts.  But Expert Flyer requires that you know in advance which carriers you want to search award space on.  And they leave it up to you to figure out then how much those awards would cost and which award program is best to use.  Juicy Miles does all of that automatically.
All of that said, Juicy Miles is far from perfect.  Flight award availability and pricing can be horrendously complicated.  Real world availability and pricing can vary depending upon whether your award search is conducted by segment or start to end, one-way vs. round-trip, direct on the carrier's site or via a partner.  As a result of these complexities, the tool doesn't always get everything right.  This can be especially frustrating given that the tool is not cheap.  I think that $10 for 5 days is a fair price, but if you want an uninterrupted subscription it will cost you $30 per month which adds up to $360 per year.  That's a lot to pay for any tool, but it's even harder to swallow when considering the tool's occasional inaccuracies.
Despite the above concerns, I really do think that Juicy Miles is the best tool of it's kind… by far.  Now that I've had a chance to use it regularly, I'd hate to do any serious award searches without it.  And I know from chatting with Adam that the tool will get better and better with time.
As discussed in the Disclosure section of this post, Frequent Miler will earn a commission if you click through from our site and pay for Juicy Miles.  Thanks in advance if you do so!  Here's our link: Juicy Miles Award Search Tool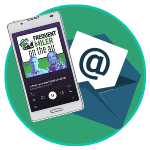 Want to learn more about miles and points?
Subscribe to email updates
 or check out 
our podcast
 on your favorite podcast platform.