Welcome to our weekly list of what's ending this week as well as a collection of some of the best ongoing deals around. This week, there are some big time signup bonus changes coming — reportedly the currently-increased Southwest offers will end and the Hyatt offer will make a major change. Is now the time to sign up? I'm contemplating that question this week with you.
With this week being the end of the month, there are many deals scheduled to end this Friday. I'm scheduling several reminders to take advantage of various offers this week.
If you're interested in any of these offers, there's no time like the present and no telling when some may end. Here are this week's Last Chance Deals. Those are followed by deals that Won't Last Long and our Other Limited-time Offers.
Deals in bold were posted this week.
Expiring Thursday, June 29th
Expiring Friday, June 30th
Hilton Go More Get More + New Amex Platinum Promotion + Amex offer = A little savings and a lot of points: This post combines several deals. The Amex Offers begin expiring 6/30/17. Go More Get More ends August 31st.
Register now for 10% back on award stays for Hyatt Credit Card holders this summer: Combined with the upcoming change on 6/29 whereby the Hyatt Credit Card will begin offering a 40,000-point sign up bonus in place of 2 free nights anywhere in the world, this might be enough to push me into applying. As I understand, new cardholders are eligible to register for this promotion, and I will probably have a little north of 100K points worth of reservations during this period. The chance to get 10K back on top of the 2 free nights has me seriously considering an application despite my distaste for the new World of Hyatt.
Hyatt Credit Card changing: better or worse?: As noted above, the sign up bonus is scheduled to change from 2 free nights to 40K points after meeting minimum spend. Each offer has its benefits. For me, the additional 10K+ I stand to gain by signing up for the current bonus may tip my hand, but in this post we looked at several reasons why 40K may be better.
Amazing Deal (Maybe): 5k SAS miles per cheap Hertz rental: Rentals must be reserved by 6/30/17 for pick up by 9/30/17). I only completed two of these rentals before they increased the minimum rental period to three days in North America. I do have a trip to Europe planned before the end of September, so I may plan another couple of short SAS rentals so that I can have a useful number of miles in my account. I'm setting a reminder on this one.
Amex Offer: $40 back on $200 at JetBlue: Highly targeted and long disappeared from online accounts, but if you synced it don't forget to use it.
Free Sprint cell service for 1 year: One of the best deals I've seen in a long time (aside from the need to use Sprint). In all seriousness, the savings could be massive and there is no contract. If you're in an area with good Sprint coverage, it might be worth your consideration. (Expires 6/30/17)
Bloomingdale's Amex Offer might get even better than advertised: Online offer expires 6/30/17. After using it, you should unlock an in-store only deal that is good until 10/30/17)
Capital One 360 – $200 Money Market Bonus – Publicly Available (1% APY & Requires $10,000 Deposited): This one comes courtesy of Doctor of Credit, but is getting a nod here because it's an easy $200 if you have the cash to deposit. According to Doctor of Credit, there is no minimum time the money must remain in the bank — it seems that you can deposit to earn the bonus and withdraw immediately.
Other Limited-Time Offers
Sign-up Bonuses
Travel
Shopping/Spending Deals
Bank Account Bonuses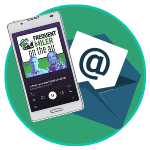 Want to learn more about miles and points?
Subscribe to email updates
 or check out 
our podcast
 on your favorite podcast platform.