A few days ago I booked three Delta One Suites on Delta's new A350 aircraft to fly nonstop from Tokyo to Detroit.  Each ticket cost 80,000 SkyMiles plus about $40 in fees (¥4460 JPY).  If you've been following the excitement about Delta's new product, you probably know that the best published rate appears to be 160,000 miles one-way.  Luckily, there's a simple way to snag saver level 80K awards…
Delta One Suite
Delta recently announced the first three routes for their new Airbus A350 aircraft:
Detroit (DTW) to Narita (NRT) beginning Oct. 30, 2017
Detroit (DTW) to Incheon (ICN) beginning Nov. 16, 2017
Detroit (DTW) to Beijing (PEK) beginning Jan. 17, 2018
Do you see the pattern above?  All three routes are out of my home airport DTW!
Delta's A350 aircraft includes their first Premium Select seat options (similar to domestic first class) and their new Delta One Suites.  The latter interests me the most.  For the first time ever, Delta is offering fully enclosed suites with memory foam bedding, dedicated stowage compartments, an 18 inch entertainment display, and Spider-Man headphones.
I'm excited about trying out this new product, but I'm not 160,000 miles one-way excited.  At 80K one-way, though, I'm a buyer.
The Trick
The trick is simple.  Look for one-way awards at the end of schedule.  Delta lets you book flights up to 11 months before a flight.  And, each night at midnight eastern time, they add another day to the end of the schedule.  This is the perfect time to snag those saver level seats.
In my case, we want to visit Japan in May 2018, so I looked in June 2017, 11 months beforehand.  Here's how:
1. Under "Book a Trip", select "ONE WAY" and enter the airport pairs of interest, the first travel date of interest, "FLEXIBLE DAYS", "MILES", and number of passengers.
2. On the Flexible Dates calendar screen, change Calendar View to "5 Weeks", change SHOW BEST FARES FOR to "Delta One", and change SHOW ONLY to "Non Stop". Press UPDATE RESULTS.
3. If you're lucky, you'll now see flights with reasonable award prices on the last day of the schedule.
In our case, we booked just the return (ICN to DTW).  We'll find another way to get to Japan about a week earlier.  If we wanted to go round-trip with Delta's A350, we would book the outbound DTW to ICN and a week or so later try to book the return.
Does this really work?
I've tested this with all three A350 routes over the last few days and I consistently found 8 or 9 saver level seats on all three routes.  Of course, that trend can change at any moment, but hopefully it will continue.  I expect that competition for these seats will heat up immediately after publication of this post, but if you can wait a week or two I expect the rush to die down.  Regardless, your best chances of snagging these awards is at midnight eastern time.
Other impossible to get saver awards are less consistent.  I once found Atlanta to Johannesburg available for 2 at the end of schedule for 105,000 miles.  That's not quite saver level, but it's far less than they usually charge.  When spot checking another extremely hard to get route (LAX to Sydney) I did not find good award prices at the end of schedule.
Positioning Flights
If you won't be flying directly out of (or to) Detroit, then I'd recommend running the searches in two ways.  Try nonstop as shown above, but also try routing from your local airport (disable the nonstop option to make that work).  There are times that Delta offers multi-segment awards for fewer miles than non-stop.  So, if the non-stop isn't available for 80K one-way, your preferred route may be.  It will be a bit harder to identify though, as the multi-stop search will show you the lowest award prices on all routes, not just those that include an A350 segment.
If you're able to book the non-stop flight from or to Detroit, but not from/to your local airport, one approach is to go ahead and book it.  Hopefully you can find a cheap flight to position from/to your home airport.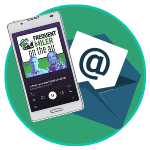 Want to learn more about miles and points?
Subscribe to email updates
 or check out 
our podcast
 on your favorite podcast platform.