Beginning February 1, AwardWallet Plus memberships are going to triple in price from $10 to $30 per year.  Fortunately, AwardWallet is letting customers lock in the old $10 per year price.  To do so, you just need to subscribe to AwardWallet Plus before the end of this month.
Background: AwardWallet is a service for keeping track of frequent flyer miles, hotel points, bank points, and more. It offers both a web site and mobile app for accessing your information. AwardWallet lets you manage both your own and your family member's accounts. For most accounts, it will automatically update your award balances without any extra work from you.  AwardWallet is free unless you upgrade to AwardWallet Plus.

Is AwardWallet Plus worth $10 per year?
It seems almost silly to waste time asking about a mere $10, but I know that many readers are wondering whether they should pay it.  How do I know that?  My mom, who is also a reader of this blog, emailed and asked me.  That's how.
Here's AwardWallet's feature chart showing both the Free and Plus benefits:

In the post "I love AwardWallet, but not for the reason you think," I listed my favorite AwardWallet features:
Launch sites and automatically log in
Warn me when certificates are about to expire
Warn me when points and miles are about to expire
Lookup member number, ID, and password
Let me know when points and miles increase or decrease
I believe that all of my favorite features are currently available in the free version of AwardWallet.  Of course, that could change at any time.  It wouldn't surprise me at all for AwardWallet to move some of the currently free features to AwardWallet Plus.
However, based on the current chart, here are the features that are available only with AwardWallet Plus, along with a bit of commentary:
Display extra reward account properties: I don't know what this means in practice, so its hard to say whether this is valuable.
Display historical account balance changes chart: I hardly ever look at these.
Display historical transactions for some of your loyalty accounts: I've never noticed this.  I'm not sure which programs have this extra info.
Allow exporting award balances into Excel or PDF formats: I guess that would be nice, but it would be just as easy to use a browser plug-in that grabs the entire screen (I've been using FireShot, for example)
Update accounts in parallel (up to 5X faster): This sounds worthwhile, but honestly I've never paid attention to how long this takes
Display expiration date of your miles or points (3 expirations for the Free version, unlimited for Plus): This is a feature I rely on.
To sum up, based upon my own use of AwardWallet, I value the ability to display an unlimited number of expiration dates, and parallel account updating is a "nice to have."  The rest of the Plus features could go away and I don't think I'd notice.
So, back to the question…
Would I pay $10 per year to be able to see more than 3 expiration dates and for faster account updates?  Yes, absolutely. 
I mean, come on.  $10 per year is less than $1 per month.  Disclosure: I don't earn any money from this, but if people I referred to AwardWallet pay for AwardWallet Plus, I'll earn points that can be redeemed for airline miles.
Should you lock in $20 in savings if you're not sure you need AwardWallet Plus?
If you're not convinced that AwardWallet Plus is worth even $10 per year, you might still consider locking in that price, just in case, for the following reasons:
We don't know if all of AwardWallet's currently free features will remain free.  If you depend upon the free version of AwardWallet today, you may find that you need AwardWallet Plus in the future (this is just my conjecture: I haven't heard anything from the folks at AwardWallet to support this guess)
AwardWallet may add valuable new features to AwardWallet Plus in the future.
How to lock in the $10 price
If you don't already have AwardWallet, Click here to signup for free
If you've never upgraded to AwardWallet Plus before, apply code "FrequentMiler" to get your first 6 months of AwardWallet Plus for free.
[Click the down arrow next to your name within AwardWallet, and click "Upgrade Using a Coupon"]
Activate your $10 per year subscription.  If you upgraded with a free trial code, you won't be charged until your free trial is over.
[Click the down arrow next to your name within AwardWallet, and click "Extend Membership"]
Questions about locking in the $10 per year rate?
AwardWallet has complete details about the fee change, here.
Summary and Final Answer
Yes, mom, lock it in.  It's only $10 per year.  See "How to lock in the $10 price", above, for details.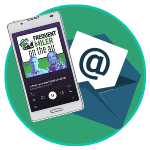 Want to learn more about miles and points?
Subscribe to email updates
 or check out 
our podcast
 on your favorite podcast platform.