There's a new Belk Amex Offer out which is much more interesting than you might initially think. While 6% back at a department store isn't normally something to write home on a blog about, there are certain non-clothing and non-home goods that Belk sells which can make this deal a great moneymaker.
The Deal
Get 6% at Belk with an Amex Offer.
Key Terms
Expires December 31, 2022.
Offer valid in-store only at Belk locations in the US.
Not valid on purchases made online.
Excludes outlet locations.
Not valid at locations in US Territories.
Excludes locations owned or operated by a third party. These may include, but not limited to, locations within hotels, airport terminals, and military bases.
Not valid on wholesale purchases and purchases made with authorized resellers.
Valid only on purchases made in US dollars.
Limit of $250 in total statement credits per Card Member.
Quick Thoughts
I'd heard of Belk in the past due to various gift card deals, but hadn't ever been in one of their stores and so had no clue what type of retailer it was. That was until a month or two ago when a GC Galore reader called Andrew gave me a heads up that Belk stores have a feature that can make Belk Amex Offers (as well as Belk Chase Offers and Citi Offers) worth taking advantage of.
Yep, although Belk is a department store, they have gift card racks with a wide range of third party gift cards available which includes Amazon, Best Buy, eBay, Home Depot, Shell and more.
Perhaps most interestingly for people reading this, they also stock variable load Visa and Mastercard gift cards. That's particularly notable because the Amex Offer gives up to $250 back in statement credits. That's $250 back – not a $250 spending limit. With the offer giving 6% back, that means it's good on up to $4,166.67 spend.
I'm not sure if those cards have a $5.95 or $6.95 purchase fee, but worst case scenario we'll assume a $6.95 purchase fee. You could buy 8 $500 Visa or Mastercard gift cards for $4,055.60 (i.e. $55.60 in purchase fees). In return, the Amex Offer would give you $243.34 back in statement credits for a profit of $187.74 after accounting for the purchase fees.
That's not all though! Belk is an eligible retailer on RCLON (Rakuten Card-Linked Offer Network) programs including card-linked in-store features for Rakuten, Alaska Airlines shopping portal, United shopping portal and Google Pay. Rates on those vary, but Rakuten recently boosted rates from 10%-15% over the Thanksgiving / Black Friday / Cyber Monday period, so it wouldn't be surprising to see them doing the same thing again in the coming weeks.
It's important to note that gift card purchases are excluded, so there's no guarantee that the card-linked in-store offers stacking opportunity will track and pay out, but it's worth a try. If you did spend $4,055.60 on 8 Visa or Mastercard gift cards, at a 10x rate on Rakuten that's 40,556 Membership Rewards you'd earn in addition to the almost $200 in statement credits and earnings from whichever credit card you pay with.
A limiting factor is that you're likely to raise some eyebrows trying to buy 8 Visa or Mastercard gift cards in-store at Belk all in one go, so you might need to buy a couple at a time on separate trips or at different checkout desks in-store. It could also be worth adding on a candy bar or something like that so that Rakuten doesn't see multiples of $505.95 or $506.95 just in case they're on the lookout for transactions of those types of denominations.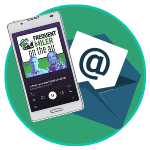 Want to learn more about miles and points?
Subscribe to email updates
 or check out 
our podcast
 on your favorite podcast platform.