In this morning's post about overvaluing flexibility, I called out what appeared to be a major devaluation on United Mileage Plus awards. One Mile at a Time has since reported on the extent of the devaluation, but I think there are a couple of nuances to add to what Ben reported. First, while SWISS business class awards appear to start at 97,100 miles one-way, most partner awards now cost 102,400 miles each way and as he reported the close-in booking surcharge increased substantially — though if there is one less negative piece, it is that the close-in booking surcharge no longer applies to all itineraries within 30 days of departure but rather appears to apply to a closer window (perhaps within 2-3 weeks of departure?). Economy class awards increase by an even-more-brutal 46% on partner awards.
Update: In the 24hrs following publication, United walked this devaluation back a bit, with partner awards pricing at 40K miles one-way in economy class or 88K miles one-way in business class to and from Europe rather than 42.9K and 102.4K. That certainly makes the devaluation less devastating, but United has nonetheless given us a clear indication as to where they would prefer to price these awards. With no award chart, it is likely only a matter of time until prices creep back up to those shown in this post. We're leaving the rest of the post as it was when initially published, but note that for the time being prices have decreased a bit from where they were at the time of publication of this post.
Business class to Europe now far more expensive (and set for dynamic)
In this morning's post, I noted the cost of business class on United metal ringing in at 80,000 miles one-way as in this February 2024 example from Brussels to Newark.
That is an increase from the previous rate of 60,000 miles as shown in this 2023 example I used in a post a couple of months ago:
An increase of 33% is a massive devaluation (and as noted in my post this morning, it makes the expected value of booking with United Mileage Plus miles to be a losing proposition unless you're going to cancel a large majority of your award tickets since you could likely book for far fewer miles with partner airlines).
Speaking of partner airlines, that's where this latest devaluation really ratchets things up a notch. Ben at One Mile at a Time notes that transatlantic partner business class awards start at 97,100 miles one-way and increase to 107,100 miles within 30 days of departure. The key words there are start at. While SWISS appears to be 97,100 miles each way, most partner award flights cost more. An example from this morning's post was an award from Munich to New York JFK that costs 102,400 miles one-way — and this was not within 30 days of departure.
In fact, most partner awards to Europe that I've searched are ringing in at 102,400 miles. As one of many additional examples, see this itinerary in February 2024 on TAP Air Portugal pricing at 102,400 miles in business class between Washington DC and Lisbon.
As you can see, economy class awards are even more brutal at 43,900 miles each way on partners. Those awards were previously 30,000 miles one-way, so that's an increase of 46%!
Interestingly, I think the close-in redemption rates are working a bit differently than in the past. Ben at One Mile at a Time cites an example between the US and Zurich where redemptions far in advance cost 97,100 miles one-way on partner SWISS or 107,100 miles close-in, which led Ben to say that there is now a 10,000-mile surcharge for booking within 30 days of departure. In actuality, I think the close-in window isn't quite 30 days and the surcharge isn't 10K miles but rather close-in partner bookings seem to all cost 107,100 miles.
For instance, take this Lufthansa itinerary within 8 days of departure — see that it costs 107,100 miles in business class.
However, on June 8th, the rate drops to 102,400 miles.
The close-in booking cutoff appears to be less than 30 days in advance (maybe the cutoff for the higher close-in fee is within 2 weeks of departure?). As shown above, flights on other partner airlines continue to cost 102,400 miles one-way in business class even many months prior to departure.
SWISS in the only partner I've seen so far that is charging 97,100 miles for partner awards. As in the example above, most partner awards have priced at 102,400 miles when booked at least a few weeks from departure. Those within a week or two of departure are pricing at 107,100 miles one-way in business class. Note that the close-in booking surcharge was 3,000 miles previously — the new increase appears to be 4,700 miles close-in on most itineraries (raising the redemption from 102.4K to 107.1K) on most partner awards, which is a 56.67% increase in that surcharge. It's just worse than that on SWISS since that close-in fee appears to be 10K miles on those awards, an increase of more than 300%.
Bottom line
United Mileage Plus has implemented a major devaluation for awards to and from Europe. I wouldn't be surprised if we also see devaluations to other regions. Unfortunately, when United dumped its partner award chart, this was bound to happen — and the fact that they are pricing some partner awards differently than others is an ominous sign for the future of dynamic pricing. While it is possible that we'll find routes pricing below expectations, at this point everything I've seen has increased substantially, with awards on both United and partners increasing by 33%. That's really disappointing. This devaluation certainly increases the appeal of partner redemptions — even those that are less flexible.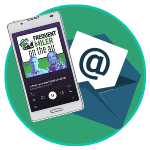 Want to learn more about miles and points?
Subscribe to email updates
 or check out 
our podcast
 on your favorite podcast platform.