Update: This post includes offers that were valid at the time of publication, but have since expired. Please click here to see the best offers currently available.
When I started working here at Frequent Miler back in January, I was just starting out on a round-the-world trip. I've written about some of the good-value hotels along the way — like the Protea Hotel Stellenbosch Dorpshius & Spa, the Protea Hotel Kruger Gate, and the JW Marriott Phu Quoc. A few weeks ago, I wrote about booking the first few legs of the trip to get to South Africa. I booked those flights using United miles and flew from Newark to Cape Town. I explained that I booked a one-way domestic US flight later in 2017 so that I could get a free one-way flight within Africa — which I used to fly from Johannesburg to Maputo, Mozambique. Several readers asked about how I got home (and might have wondered why I chose Maputo). I did not come directly home from Maputo, but as some suspected, I didn't end up in Maputo just for the Radisson Blu (which is crazy expensive on money or points compared to hotels in South Africa — though the customer service was fantastic).
Why Maputo?
As you probably know, airfares can vary wildly depending on where your flight originates. Take, for example, this random set of dates for business class airfares round trip from New York to Cairo, Egypt:
On the same dates, if you were flying in the opposite direction, it would be a lot cheaper:
While it would be logical to blame that difference on the current electronics ban, anyone who has followed prices (or read One Mile at a Time) knows that Cairo has been a cheap origination point for premium cabin travel for quite some time. Cairo is probably the most well-known example, but it isn't the only city known to offer great business and first class airfares.
And so we ended up in Maputo. Last summer, Ben at One Mile at a Time wrote about the cheapest long haul Emirates First Class fares he had ever seen. Ben wrote that day about fares from Maputo to Los Angeles for less than $2,400 one-way. While that's still a lot of money, it was considerably less than the cost of the same trip in reverse (which was about $18,000 at the time). That prompted me to play around with dates and locations. I came across Maputo to Rio de Janeiro for under $1800 and Maputo to Sydney, Australia for about $2,100.  At this point, my wife and I were tempted — we'd flown Emirates first class on our honeymoon (using Alaska miles) and certainly liked the idea of getting from Point A to point B in Emirates F, if not the pricetag. As I got digging into the fare rules, a light bulb went off:
Stopovers

UNLIMITED FREE STOPOVERS PERMITTED ON THE PRICING UNIT. NOTE – TEXT BELOW NOT VALIDATED FOR AUTOPRICING. STOPOVERS ARE PERMITTED ONLY AT THE CITIES MENTIONED IN THE ROUTING ATTACHED.
That seemed interesting to me. My next glance was at the change and cancellation penalties. This was going to be a much more expensive ticket than we would normally consider and we were booking it many months in advance, so flexibility would be key. There was good news there as well (bolding for emphasis):
Penalties

FARE RULE CHANGES ANY TIME CHARGE MZN 1500 FOR REISSUE/REVALIDATION. WAIVED FOR DEATH OF PASSENGER OR FAMILY MEMBER. ANY TIME CHARGE MZN 3000 FOR NO-SHOW. WAIVED FOR DEATH OF PASSENGER OR FAMILY MEMBER. CANCELLATIONS BEFORE DEPARTURE CHARGE MZN 1500 FOR CANCEL/REFUND. WAIVED FOR DEATH OF PASSENGER OR FAMILY MEMBER. BEFORE DEPARTURE CHARGE MZN 3000 FOR NO-SHOW.
That's about a $23.30 change or cancellation fee before departure. If we just didn't show up, the penalty was only $46.60. That seemed awfully low-risk — we could book it immediately and decide later whether or not we should actually take the trip. Worst case scenario, we were out the cost of a few pizzas to cancel it and get our money back. The next step was putting together an itinerary with stopovers. I knew that Emirates had a direct flight from Dubai to Sydney, Australia — but that their flight to Melbourne stopped in Singapore on the way. We had never been to Singapore, and I hadn't yet been to Melbourne, so that seemed perfect.
That first leg was on South African Airways from Maputo to Johannesburg and then the rest was Emirates A380 first class.
Was it worth that much money?
This is entirely subjective, and I suspect some folks will immediately dismiss it as not worthwhile — an opinion I can certainly understand. However, as we thought it out, the value seemed pretty strong. When adding stopovers, the taxes increased a bit – making it close to $2,200 each. Totally ignoring the first segment in South African Airways business class from Maputo to Johannesburg, that comes down to about $733 per first class A380 segment. That didn't seem too bad for three fairly long flights — with a lot of food and drink before and during the flight.
Additionally, Emirates includes their chauffeur services for paid first and business class passengers in the UAE, Singapore, and Melbourne (among many other cities). This meant that when we landed in Dubai, we could have a car drop us off anywhere in the UAE and then we could arrange a pick up anywhere in the UAE to return to the airport. We had them drop us off in Dubai and pick us up in Abu Dhabi. In Singapore, we also had round trip airport transport and then we got dropped off in Melbourne for our last stop on Emirates. While I did tip each driver, we saved money over what we would have spent in each city to get to and from the airport — and we had a professional driver waiting for us when we arrived. Certainly not something that we needed — though nice to have,
But what ended up making this a great deal for us was when, in December, Alaska Airlines announced increased mileage earnings in premium cabins on some of their partners. Here is the chart for Emirates:
As you can see, a first class flight earns 100% base miles, a 50% class of service bonus, plus 200% additional bonus miles. That's a total of 350% of miles flown. And that's before any elite bonuses. At some point last year, I had matched my Southwest Companion Pass to Virgin America Gold. When Virgin and Alaska merged, Alaska matched me over to MVP Gold — meaning that I earned an additional 100% elite bonus — for a total of 450% of mileage flown.
As you can see, those three flights earned me 51,048 Alaska MileagePlan redeemable miles. That's enough miles for a one-way business class flight between the continental US and Asia on Cathay Pacific (and remember that Alaska allows a free stopover on a one-way, meaning that I could stop in Hong Kong en route to another Asian destination):
And that is more than likely how I will use those Alaska miles. When I considered all of that — 3 long A380 flights, chauffeurs in UAE/Singapore/Australia, a lot of food and drink en route, the "fun" factor, and the miles for a one-way business class flight to Asia with a stopover — the price seemed like a decent value. My only wish is that the Business Platinum offered the 50% pay-with-points rebate at that time. In this case, a $2200 ticket with two stopovers would have cost me 110,000 Membership Rewards points and still earned over 50,000 Alaska miles. And flying Emirates in first class is fun. Over-the-top, a little silly, but fun.
Is it still possible?
I haven't checked constantly, but I look periodically and haven't seen pricing like that out of Maputo again since. However, I continue to see great business class fares (and occasionally first class) out of other cities. Especially when paired with the Amex Business Platinum pay-with-points rebate, it can make sense to book a one-way award ticket to someplace like Cairo or Colombo or Bangkok and then fly back on a round-trip business or first class ticket that costs fewer Membership Rewards points than a one-way award ticket. If you can pair it with a great mileage bonus like the ones Alaska is offering on some partners, there are still some solid opportunities. For example, round trip from Cairo to New York in British Airways business class would cost just a bit more money (or Membership Rewards) and earn almost exactly the same number of total miles:
Or these discounted I-class business fares would earn about 11,000 less Alaska miles — but they'd cost you less than 70,000 Membership Rewards points round trip with the Business Platinum rebate:
And that's why I keep an eye on airfares all around the world — sometimes, it can make sense to piece together a combination of award tickets and paid tickets. In our case, that worked out well. I never would have imagined paying for first class on Emirates — but not only did it work out to be a reasonable deal, we turned what we thought was a simple trip to South Africa into a fun hop around the world. So when you're planning your next trip, take a look at the cost of flights originating from your destination — it might work out well!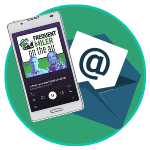 Want to learn more about miles and points?
Subscribe to email updates
 or check out 
our podcast
 on your favorite podcast platform.