Sometimes I do things in this hobby, not because they're practical, but because they're fun, or a challenge, or both.  For example, in the past I've challenged myself to visit NYC on $19 per day, to earn a million miles in a month, to earn American Airlines top tier status by flying 30,000 miles to nowhere, and to churn my way to Richard Branson's Necker Island.  Now it's time for something new…
My wife and I are each closing in on Million Miler status with Delta.  My current MQM (Medallion Qualifying Mile) count is at 950,749, and my wife's is at 961,880.  My goal is for the two of us to reach Million Miler status together, on the same international flight, and on Delta's new Airbus A350.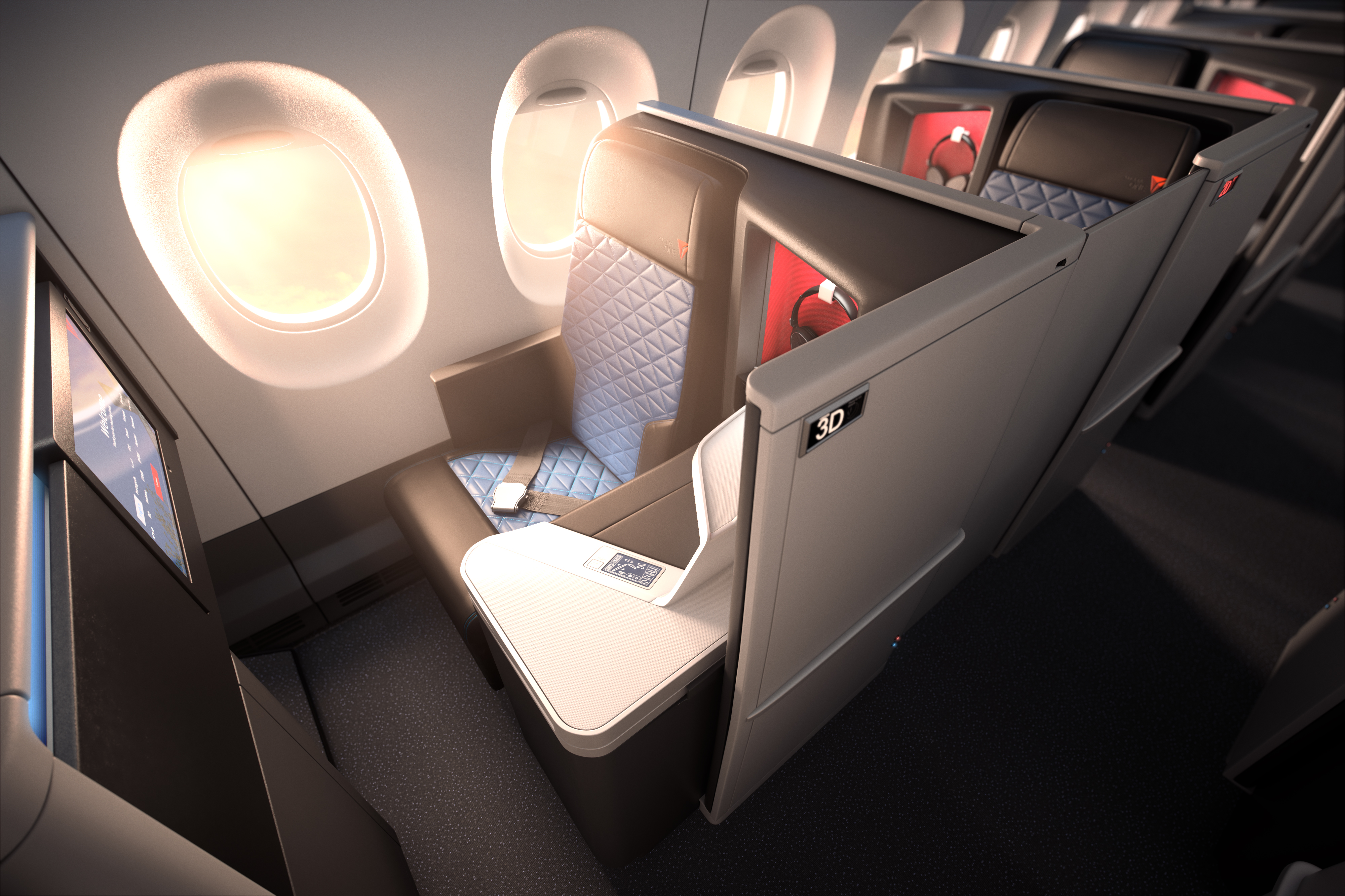 Obtaining Delta's Million Miler status requires earning 1 million MQMs over your lifetime with Delta.  When you reach your first million MQMs, you get a welcome gift (we're eying the Tumi luggage) and Silver status for life.  At 2 million MQMs, you get another gift and Gold status for life.  Each successive million results in another gift.  Platinum status for life is earned at 4 million MQMs.  Looking for lifetime Diamond status? You can't get there from here.  More details about Delta's Million Miler program can be found here.
The vast majority of MQMs my wife and I have earned to-date have been through credit card spend.  Both the Delta Platinum and Delta Reserve cards and their business card twins make this possible.  With the Delta Platinum consumer and business cards, it's possible to earn up to 20,000 MQMs per year on each (e.g. it's possible to earn up to 40,000 MQMs per year if you have both Platinum cards).  And with the Delta Reserve consumer and business cards, it's possible to earn up to 30,000 MQMs per year on each, or 60,000 MQMs per year if you have both.  Altogether, it is possible to earn up to 100,000 MQMs per year through credit card spend alone.  Plus, MQMs earned from Delta Reserve spend are giftable.  This means that, theoretically, if you have an unlimited number of overly generous big-spending friends, you could earn an unlimited number of MQMs.  But I digress.  Let's get back to the story…
My wife and I could easily earn million miler status this year through credit card spend alone.  I could get there by maxing out spend on a Delta Reserve and Delta Platinum card; and my wife could get there with two Delta Platinum cards (personal and business).  But, what fun would that be?
I booked a flight for two in May on the new Airbus A350.  I'll write more about that flight soon, but suffice for now to say that I expect that we'll each earn close to 10,000 MQMs from that flight.  My goal now is for each of us to earn enough MQMs to get us close to 1 million MQMs prior to this flight, without going over.  That last requirement, "without going over," is proving to be a challenge.  Credit card MQMs are earned in big chunks: 10K or 15K at a time.  There's no way to get just some of those MQMs when you need them.  Additionally, my wife has a few potential business trips between now and then in which she'll almost certainly fly Delta.  I need a plan that is flexible enough to adjust to whether those trips happen or not.
The fact that Delta Reserve card MQMs are giftable helps considerably.  Even if we don't gift to each other, we can earn the MQMs but not accept them into our account for up to 90 days.  So, if we earn MQMs from our Delta Reserve cards within 90 days of our million miler mileage run, we can wait to decide whether we need them.  If not, we'll take the MQMs after we've earned million miler status from our flight.  If we do need them, then obviously we'll take them.
The problem is that 15K MQMs are giant chunks.  What if we find ourselves needing less than 15K MQMs?  In that case, our best bet is to be ready with Platinum card spend.  Spend close to the amount needed to earn the next 10K MQMs without going over that spend.  Then wait to see whether my wife's business flights actually happen.
I've modeled a number of scenarios in a spreadsheet (this was fun for me!) and put together a plan.  We will use both of the above techniques to make this work.  We'll keep 15K MQMs on hold and we'll spend close to the amount needed on my wife's Platinum card for the next 10K MQMs.  If my wife doesn't earn any additional MQMs through flying, then we'll assign those Delta Reserve 15K MQMs to her.  If she does earn enough where 15K MQMs would put her over million miler status, then we'll finish the spend on her Delta Platinum card instead in order to add just 10K MQMs to her total.  It just might work.
What will Delta do?
I don't expect Delta to do anything special to acknowledge our million miler flight, but it seems possible that they will.  After all, this is pretty special, right?  Has a couple ever before earned million miler status on the same flight?  I have no idea, but it has to be rare.  This flight will also, coincidentally, take place the day after our wedding anniversary.  I wish I could have scheduled it for our actual anniversary!  I'd feel safe in asserting that no married couple has ever celebrated their anniversary by earning million miler status.  And certainly not on Delta's A350.  On the other hand, maybe this couple (found on Delta's website) beat us to it: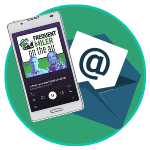 Want to learn more about miles and points?
Subscribe to email updates
 or check out 
our podcast
 on your favorite podcast platform.