I have 269,000 ANA miles that are set to expire in March and there's no practical way to extend their lifespan.  Here's how I got to this situation and my best options for using those miles before it's too late.
Almost 3 years ago, I transferred 278K points to ANA
My family of three was planning a trip to Tokyo.  I had already booked our return flight on Delta's brand new (at the time) Delta One Suites and I was excited both about trying out that new product and being able to fly nonstop between Tokyo and my home airport (Detroit).  For the outbound flight, I found 3 first class awards on ANA which were only available with ANA miles. Like many other airlines, ANA sometimes offers better award space to their own members than to partners.
The one problem I had with using ANA miles to book the one-way flight to Tokyo was that ANA doesn't allow one-way awards.  Instead, I used a trick (which I detailed here) in which I booked outbound first class from Houston to Tokyo and a throw-away economy return flight from Tokyo to Hawaii.  I paid 75,000 miles per person for the first class flights to Tokyo plus 17,500 miles for the throw-away return flights.  In total, these first class flights to Tokyo cost me 92,500 miles per passenger, or 277,500 miles total.  I transferred 278K points into ANA miles to book this itinerary.
A few months later, I cancelled the ANA award
A few months after booking our ANA award flight to Tokyo, I hatched a new plan.  I realized that my wife and I were both close to earning Delta Million Miler status.  My idea was to book a paid flight on Delta's flagship Airbus A350 nonstop flight from Detroit to Tokyo.  And I would use Delta credit cards to earn enough MQMs (Medallion Qualifying Miles) through credit card spend to get both of us within a few thousand MQMs of Million Miler status before the flight.  This way, we would each earn Million Miler status on that flight.  I wrote about the plan here.  So we did that, and we succeeded as planned.  Our global upgrade certificates even cleared at the last minute, so we got to fly in Delta One Suites in both directions (read my review here).
Of course, with this new Delta plan in place, we no longer needed our ANA flights.  I cancelled the ANA award and paid the required 3,000 ANA miles per person to redeposit the miles and fees.
This left me with 269,000 ANA miles and a ticking clock.  My miles were set to expire in November 2020.  ANA miles expire 36 months from accrual with no option to extend them other than to earn top tier elite status.
Unused miles
ANA has terrific award prices for both their own flights and Star Alliance flights.  When I cancelled our original booking, I figured that I would easily use the miles for other trips.  I was wrong.
My wife and I have traveled frequently in the past few years, but ANA has never been a good option for booking our travel.  Many of our trips have been to Europe and we strongly prefer nonstop flights.  Flying out of Detroit, this means flying Delta, Air France, or Lufthansa.  Lufthansa is bookable with ANA miles, but they charge tremendously high fuel surcharges and ANA passes those along.  United and Avianca are better options for booking Lufthansa since neither passes along fuel surcharges on awards.  The other issue has been the round-trip requirement.  While there were times we may have booked star alliance one-way flights, a round-trip itinerary hasn't worked out as a good option for various reasons.
Almost saved by a friend (so close!)
Last summer, I received a text from a friend asking if I had 263,000 ANA miles.  He was planning a trip to Japan but didn't want to risk transferring the points from Amex since he knew that transfers to ANA are not instant.  He was worried that the award space he had found would go away before he could book it.
This was perfect!  We hadn't worked out how exactly he would pay me back for the points, but I assume it would have involved adding me as an authorized user to one of his Amex cards.  This would make it possible (after 90 days) to transfer his points to one of my frequent flyer accounts.  I would then only have 6,000 ANA miles still expiring.  I could live with losing that amount.
The solution was killed by ANA's family requirement.  With ANA, you can book awards for other people, but only if they are family members.  Specifically, they must be one of the following: father, mother, father-in-law, mother-in-law, spouse/partner, child, grand parent, grand parent in-law, brother, sister, brother/sister in-law, son/daughter in-law, grand child, grand child in-law.
My friend and I discussed the idea of identifying him as my brother-in-law, but then what would his wife or daughter be?  While we figured that ANA wouldn't really check any details, we ultimately decided not to risk it.  He transferred his Amex points to ANA, waited two days for the points to post, and then successfully booked the trip.
A brief COVID reprieve
Yesterday, via AwardWallet, I noticed that my ANA miles would expire in 5.7 months.  I logged into my ANA account to see if that was right, and it was.  The mileage balance details page shows that my miles are valid until Nov 2020:
I tried direct messaging ANA on Twitter to see if they would extend my miles, but they told me to call.  So I called.  The phone agent told me that all miles that were set to expire between March 31st 2020 and February 28th 2021 would be extended until March 31st 2021.
This was very good news.  I now have 4 additional months to use my miles.
The way in which this will happen is weird.  The phone agent said that my miles will still expire in November, but then about a month later they'll reappear with the new expiration date.  Here's to hoping that this works as advertised and that any needed award space stays available until the miles reappear.
ANA Phone Agent Q&A
I asked the phone agent some other questions about expiring miles.  While call agents often make up stuff when they don't know the right answer, he seemed knowledgeable so I'm going to assume that the following answers are correct unless or until I learn otherwise:
Q: Can I book award flights for dates that are after my miles expire?
ANA Agent: Yes.  For ANA operated flights, you can book 355 days in advance. With most other carriers, you can book at least 345 days in advance.
Q: What happens if I have to change a flight after my miles have expired?
ANA Agent: The answer depends upon whether the change is voluntary or non-voluntary (such as due to a flight being cancelled):
Voluntary: You are free to change flight dates and times, but you can't make any other changes.  If you cancel a flight after your miles have expired, you can get back the award taxes and fees, but not the miles.
Involuntary: You will be given options depending upon the situation.  You can choose to cancel the flight entirely and you will be given your miles back.  If the miles have already expired, then you will be given new miles with a 3 year expiration date.  Note that he also said that if the miles had not yet expired, then the clock would not be reset.
My options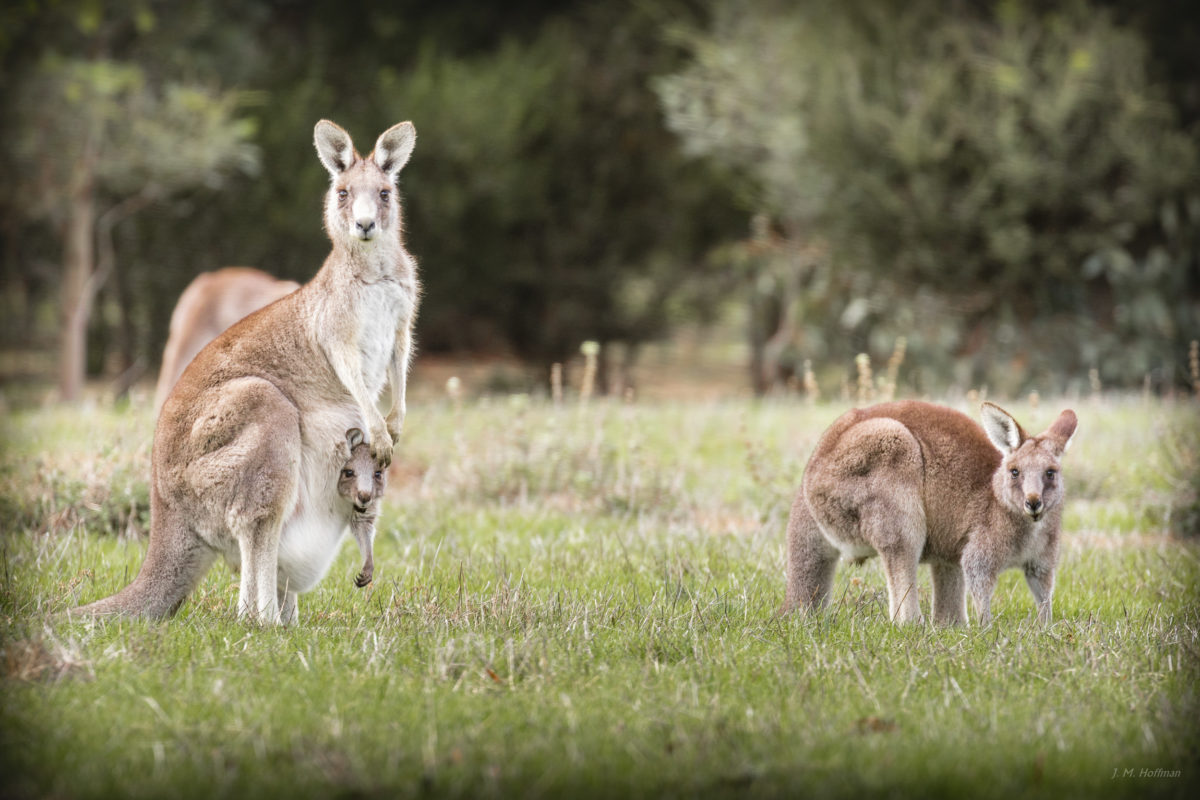 I haven't figured out for certain how I'll use my miles yet, but we do have some future long distance trips in-mind:
Australia and New Zealand (January 2021).  We already booked first class one-way awards to Australia on Japan Airlines, but haven't yet booked a return flight (nor do we yet know the exact date we want to return).
France (May 2021).  We booked a culinary tour in France.  While we know the dates for this tour, we haven't yet decided how long we'd like to be in Europe (if at all) before and after the tour.
Italy (June 2021?).  A friend has rented a house in Italy for a couple of months.  We're hoping to visit him there, probably in June.
South Africa (Fall/Winter 2021?).  This is one of those trips that we have vaguely planned for years, but never seem to make happen.
Given the above trip ideas, lets look at how best I might be able to use up 269,000 miles.  In each case, I'm assuming that travel will be for two (my wife and me), so I'm really looking to use about 134,500 miles per person.  Here are the relevant star alliance award prices using ANA miles:
Here are some ideas for how I can make use of the above award prices…
Re-book Australia trip
I could cancel the one-way award I previously booked to Australia (using Cathay Pacific miles) and rebook as round-trip business class on Star Alliance carriers for 120K per person.  With this option I would use 120K x 2 = 240K of my 269K miles.
Advantages:
Flights take place before miles expire.  This is good because, right up to the date of travel, I'd be able to make changes that go beyond date changes, including cancelling and redepositing miles, for only 3,000 miles per person.
Disadvantages:
I'll have to pay Cathay Pacific cancellation fees
We'll miss out on a luxury first class flight to Australia on Japan Airlines
29K miles will go unused (unless I can use them for a domestic flight)
We don't know what the COVID-19 situation will be like in January and so this may be just another award that I'll have to cancel.
Book two trips to Europe
Given that my wife and I have two likely trips to Europe next summer, this option may make sense.  Each round-trip award costs 88,000 miles per person.  With this option I would need 88K x 2 x 2 = 352K miles.  I would have to add 83K miles to my current 269K balance (which I can transfer from Amex) to make this happen.
Advantages:
Disadvantages:
Since we fly out of the Detroit airport, this option requires adding additional stops to our trips to Europe.  Alternatively, we can pay Lufthansa's absurd fuel surcharges.
Since travel takes place after the miles expire, we will be locked into the specific routes and carriers for these trips.  Luckily we will still be able to change the date and time of travel for free.
Book South Africa trip
Since ANA allows free award date and time changes, this is a pretty good option considering that we don't really have any idea when we'll go.  ANA charges only 104K round-trip business class from the US to South Africa.  With this option I would use 104K x 2 = 208K of my 269K miles (61K remaining).
Advantages:
This option doesn't require cancelling an existing award (as with the Australia option) nor does it require adding additional miles (as with the Europe x 2 option)
This option takes advantage of ANA's great award pricing.  Most carriers charge at least 150K round trip in business class to South Africa.
Disadvantages:
Since we fly out of the Detroit airport, this option requires adding additional stops to our trip to/from South Africa.  Alternatively, we can pay Lufthansa's absurd fuel surcharges.
Since travel takes place after the miles expire, we will be locked into the specific routes and carriers for these trips.  Luckily we will still be able to change the date and time of travel for free.
I would have to find award availability way before flying.  Sometimes award space doesn't open up until much closer in, so this could be a big problem.
This option leaves a lot of miles unused: 61K.  Of course, I could use those (plus more transferred in) for one of the two Europe trips.
Around the world: Australia to South Africa
Here's an out of the box idea: I could keep my existing flight to get to Australia and then use an ANA around the world ticket to get from Australia to the US, and then later from the US to South Africa.  I would throw away the final segment from South Africa back to Australia.  I would then use different miles to get home from South Africa.
Here's an example of how it might work.  I could theoretically book Sydney to San Francisco to Detroit.  Long stopover.  Then Detroit to DC to Ethiopia to Johannesburg.  Stopover.  Then the throw-away flights from Johannesburg to Perth via Singapore:
Great Circle Mapper shows that the above flights traverse 27,391 miles.  At that distance, the around the world price would be 170,000 miles per person.  At that price, I'm probably better off just booking individual round trip awards.  If I could get the distance below 25,000 miles, though, it might be worth doing for 145,000 ANA miles per person.
One way to reduce distance would be to somehow find business class award space on United's Newark to Cape Town route.  By swapping in that route from the above itinerary, we can reduce the total distance to 26,231 miles.  That's still not short enough.
What if we assume that South African Airways will still be kicking around?  In that case, we can shorten the throw-away segments by going straight from Johannesburg to Perth.  That drops the total all the way down to 22,974 miles.  Wow!  That would cost 145K per person, but if I could now get below 22K miles, I could drop the price to 125K per person.
What if I could return to the US, not from Australia, but from New Zealand?  In that case, I would have to find award space on Air New Zealand.  That's unlikely, but honestly it's probably not any more farfetched than the idea of finding Sydney to San Francisco on United.
So, forgetting about the unlikelihood of actually finding this coveted award space, and assuming that South African Airways stages a great comeback, I could maybe book this: Auckland New Zealand to Los Angeles to Chicago to Detroit.  Long stopover.  Detroit to Newark to Cape Town.  Stopover and open-jaw.  Johannesburg to Perth (this is the throw-away segment that can be booked in economy class since those awards will be easier to find).
Great Circle Mapper shows that the above route covers 21,962 miles.  This is just under the 22K needed to get to the next lower award cost.  If this was actually bookable it would only cost 125,000 miles per person!
For complete details about ANA's around the world awards, see: Around the world in business class for 115K [Sweet spot spotlight].
What will I do?  What should I do?
While the around the world option shown above is fun to think about, I don't think there's a chance in the round world that I'd be able to book it as shown.  Instead, I think that the other ideas I presented are more feasible.  Each has pros and cons, so I haven't yet decided which I'll go with.
I'm hoping that readers will have additional suggestions.  Did I miss any good options?  Please comment below.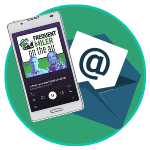 Want to learn more about miles and points?
Subscribe to email updates
 or check out 
our podcast
 on your favorite podcast platform.