Yes, it is still possible to extend Marriott free night certificates, but it is harder to do now than in the past.  Today, whether or not the cert has been extended before matters; the reason you give for being unable to use the cert matters; and, most of all, your persistence matters.

Overview
Marriott free night certificates are awarded annually (sometimes with minimum spend requirements) with a number of Marriott credit cards; they're often included as part of a welcome offer for a new credit card; they can be earned through miscellaneous promotions; and you can pick one for your 75 night Choice Benefit.
Most free night certificates are good for one year from the date of issue, but promotional free nights often have shorter timeframes (see this targeted promo with a 6 month cert, for example).
To use a free night certificate, it's not enough just to book your stay before the certificate expires.  You must complete your stay before the certificate expires.  If you want to use your certificate for a stay that ends later than the certificate expiration, your only option is to try to get the certificate extended.  This can be done, with lots of persistence, by calling Marriott Bonvoy.
If you are approved for an extension, your certificate will be extended for 12 months from the date of your phone call to Marriott, not from the expiration date of the original certificate.  Example: If you call on October 15, 2023, your certificate will be extended until October 15, 2024.  For this reason, if you don't have firm plans for using the cert, there's an advantage to waiting until your certificate is close to expiry before calling.
Unfortunately, it appears that most front-line call center reps have been taught to tell customers that certs cannot be extended.  Fortunately, asking to speak to a supervisor and calling over and over is usually eventually successful.
Suggested approach
Be prepared to tell your story
Based on a number of reports, it seems that some Marriott reps have the ability to extend certs when their were extenuating circumstances that explain why the certs couldn't be used within the original timeframe.  You might not want to tell your private story to a phone rep, but it can help.
Call Marriott
I don't think it matters what phone number you use to call Marriott, but readers have reported success with each of the following numbers:
800-535-4028 (this is the number most often reported successful)
800-627-7468
800-228-2100
Ask to speak to a supervisor
When the first agent says no, don't give up!  Ask to speak to a supervisor.  Often they'll have the power to make an exception.
Try again
If your request to the supervisor is denied, don't argue your case.  Thank the agent for their time and hang up.  Call again.  And again.  And again.
Frequently Asked Questions
Does it matter whether the certificate was extended before?
Yes.  It is much harder to extend a certificate that has been extended before.  If anyone has had recent success with this, please let us know.
Does it matter where the certificate came from?
Yes.  We have reason to believe that certs obtained from targeted promotions may be harder to extend than others.  We have also received conflicting reports suggesting that they'll no longer extend certs provided by Chase cards or by American Express cards or whatever.  I strongly suspect that these reports come from misinformed phone agents.  Each time we've heard a report like this, we've later received reports of these same certs being successfully extended.  That said, we're interested in all datapoints that support or conflict with this theory, so please let us know your experience via the comments below.
Does my story matter?
Yes.  Some agents have the ability to extend certs as an exception to a general policy against it.  I believe that those agents are more likely to extend certs when presented with a compelling reason why you were unable to use the certs in time.
Does elite status matter?
Sometimes.  I don't think that Marriott has a firm rule about whether elite status matters with this issue, but I do think that some Marriott reps are more likely to make exceptions for those with high level elite status.
Does it matter which phone number I call?
Maybe.  A number of readers have reported having no luck calling Marriott's elite phone numbers, but then they had success calling Marriott's Customer Support Team at 1 (800) 535-4028.  I have doubts that the number really matters, but it can't hurt to try the one that people have found successful.
The phone agent told me that it was impossible.  Is that true?
Probably not.  It's incredible how many times people have reported being told things like "it's no longer possible to extend certificates" (sometimes the reps are even very specific with dates or details about this new rule) or "we can do this one time, but never again with any of your certs" or "we can only extend one of your three certificates" or "it's no longer possible to extend certificates from Chase credit cards" or…  In every case I know of, persistence has paid off.  Even after these absolute rejections, people have found other agents that were willing and able to extend the certificates.
Does it help to open a case?
Maybe, but it's usually not necessary.  Sometimes when a rep says they are unable to extend a certificate, they'll offer to "open a case."  You can always try that, but most people report better success with hanging up and calling again.
How many times should I call?
Keep calling until you're successful.  Try different times of day and different days of the week.  Some people report success after one call and some say that it took 10 calls.  Most seem to get it done within 3 or 4 calls.
Additional Marriott Bonvoy resources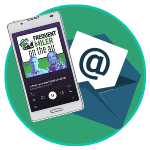 Want to learn more about miles and points?
Subscribe to email updates
 or check out 
our podcast
 on your favorite podcast platform.