Given that both Amex and Chase issue Marriott Bonvoy credit cards, and that they've recently introduced two new Marriott cards, there are a boatload of cards that earn the same type of rewards. Whether you already have some of these cards or are thinking of getting one, you might be curious about which is best. Here's everything you need to know…
[This post has been completely re-written since its original publication in May 2020]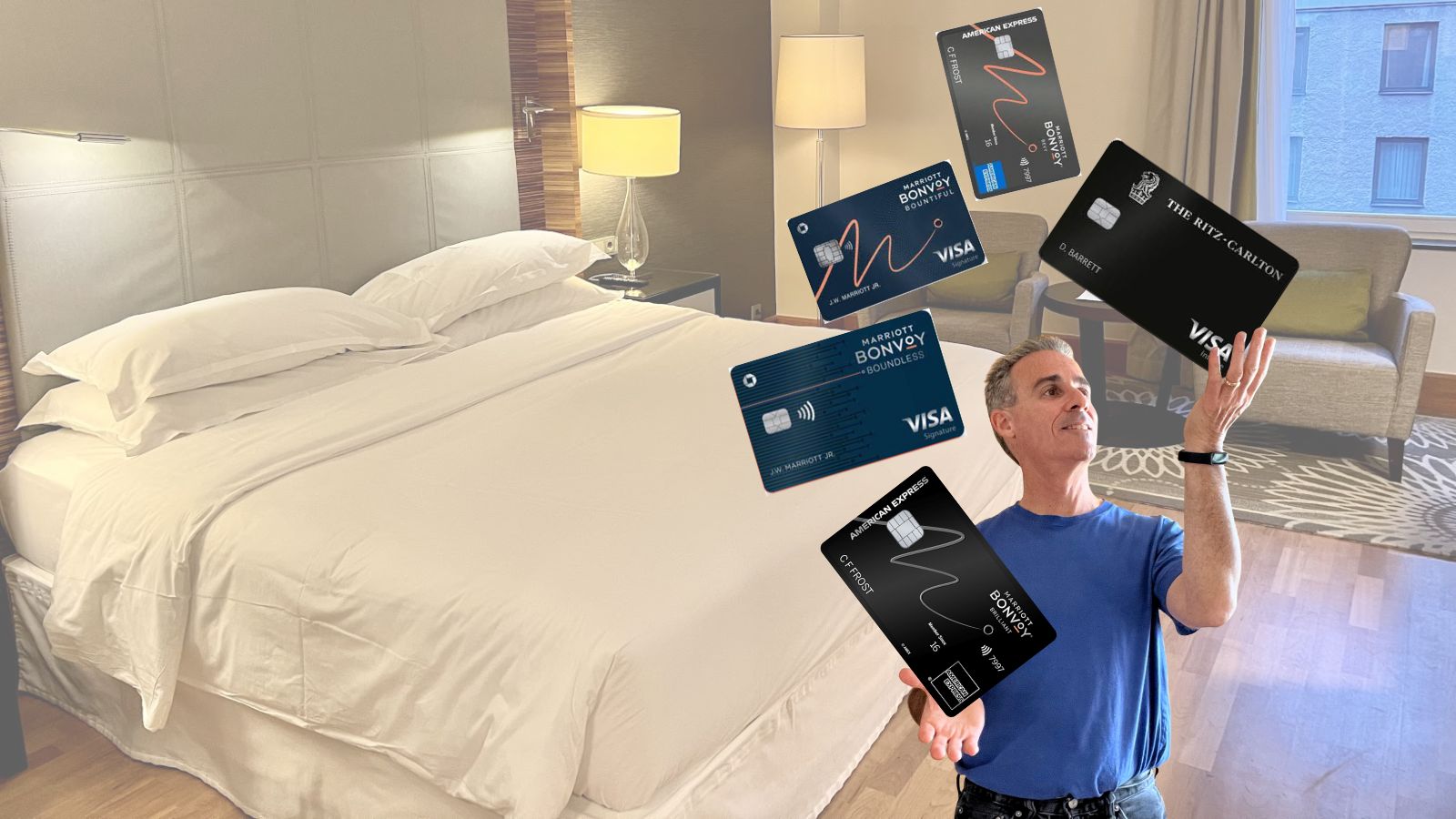 The table below shows all Marriott cards that have been issued in the United States. The column labelled "Avail New?" indicates whether or not the card is available to sign up new today. Others are kept on the list either because it may be possible to product change to them, or because you may have one of those cards and may be wondering whether to keep it.
---
Since a number of Marriott cards offer elite status and/or shortcuts to elite status, here's a quick refresher on Marriott's elite status levels and the benefits of each:
| Elite Status Level | Requirements Per Year | Key Benefits |
| --- | --- | --- |
| Silver Elite | 10 Nights | Late checkout, 10% point bonus |
| Gold Elite | 25 Nights | 2PM late checkout; 25% point bonus; welcome gift (points only); room upgrade; enhanced internet |
| Platinum Elite | 50 Nights | 4PM late checkout; 50% point bonus; welcome gift w/ breakfast option; room upgrade includes suites; lounge access; Choice benefit (such as 5 suite night awards) when you achieve 50 nights. |
| Titanium Elite | 75 Nights | All of the above, plus: 75% point bonus; United Silver Premier status via RewardsPlus; Ritz-Carlton suite upgrades; Additional Choice Benefit (such as 40K free night certificate) when you achieve 75 nights. |
| Ambassador Elite | 100 Nights + $23K Spend | All of the above, plus: Ambassador Service (dedicated Marriott agent); Your24 (Choose the 24 hours of your stay. For example, choose to check in at 9am after an overnight flight). |
Greg's Marriott card rankings
Marriott cards vary quite a bit in terms of annual fees and the types of perks offered.  Here's my ranking of the Marriott cards that are either available new or can be obtained through product changes:
The $450 per year Ritz card is loaded with valuable perks: An 85K free night certificate each year upon renewal; Priority Pass with unlimited free guests; free authorized user cards (and each authorized user can get Priority Pass); up to $300 back per year for airline incidental fees (see this post for info about what qualifies); best in-class travel protections; and the ability to earn Platinum status with $75K per year spend.
The Ritz card is not available for new signups, but we've confirmed with Marriott that it is still available as a product change from other Chase Marriott consumer cards after you've had those cards for at least a year.
The combination of Automatic Platinum Elite status, an 85K free night certificate each year upon renewal, and up to $300 back per year for dining spend make this $650 card the most valuable of all Marriott cards.  The reason it didn't rank #1 in my list is that I don't think it is necessarily worth $200 more than the Ritz card.  Consider that the Brilliant card offers an inferior version of Priority Pass (only 2 guests allowed and Priority Pass restaurants aren't included), and inferior travel protections compared to the Ritz card.  On the other hand, Platinum Elite status can be extremely valuable at some Marriott properties (especially St. Regis hotels).  So, if your travel patterns would place you in hotels where Platinum status is particularly valuable and if you wouldn't earn Platinum status anyway, then for you the Brilliant card may be a better choice than the Ritz card despite its higher annual fee.
Note: I ranked this one second because of its strong benefits, but due to its very high annual fee many will do better with the cards ranked 3, 4, and 5 below…
The $125 Bonvoy Business card offers a 35K free night certificate each year upon renewal plus the ability to earn 4 points per dollar on restaurants, U.S. gas stations, U.S. wireless, or U.S. shipping.  My favorite aspects of this card, though, are that 1) signing up for this card won't affect your 5/24 status; and 2) the 15 elite nights offered by this card do stack with elite nights that you get automatically with consumer Marriott cards.  This requires a bit more explanation: most consumer Marriott cards offer 15 nights towards elite status per year automatically, but if you have two consumer cards, those nights won't stack.  You'll still have only 15 elite nights (or 25 with the Brilliant card) if you have multiple consumer Marriott cards.  If you also have a Marriott business card, though, those 15 nights will stack and you'll start each year with 30 elite nights (or 40 if you have the Brilliant card).
Like the business card, above, the $95 Boundless card offers a 35K free night certificate each year.  Additionally, the Boundless card offers the ability to earn elite nights with spend: For each $5K of spend, you get an elite night that will help you earn elite status.  The Boundless card is also an excellent stepping stone towards the Ritz card.  After you've had the Boundless card for a year, you can call Chase to request a product change to the Ritz card.
This $95 card is not available new, but it should be possible to product change to it from either the Bonvoy Bevy or the Bonvoy Brilliant after you've had the card for at least a year (I'm awaiting confirmation from a Marriott contact that this is still an option).  Like the Boundless and Bonvoy Business, above, this card offers a 35K free night certificate each year upon renewal.
These $250 cards offer 50K free night certificates, but you need to spend $15K per year in order to get them.  They also offer 1,000 bonus points after each qualified Marriott stay.  I ranked these lower than the cards that offer 35K certs because those other cards don't require spend to get the free nights.
This fee free card offers particularly poor point earnings from spend and doesn't offer any way to earn a free night certificate.  I think that the best reason to get this card is as a stepping stone towards the Ritz card.
Bonvoy Brilliant vs. Ritz
Even though I ranked the Ritz card above the Brilliant card, some will find the Brilliant card a better fit.  To help with this, the following table summarizes the benefits of these ultra-premium cards:
Bonvoy Brilliant
Ritz-Carlton
Annual Fee
$650
$450
Authorized User Fee
$0
$0
Annual free night upon renewal
85K free night award
85K free night award
Free night with spend
85K free night after $60K spend
N/A
Elite Status
Platinum status.
Gold status. Platinum status with $75K calendar year spend.
Elite Nights
25
15
Statement Credits
$25 per month reimbursement for dining charges
$300 per calendar year for airline incidental fees
$100 Global Entry Credit
Yes
Yes
Priority Pass Select
2 free guests. Priority Pass restaurants are not available.
Unlimited free guests
Priority Pass for Authorized Users
None
Yes
Travel Protections
Decent
Awesome: Primary rental, trip cancellation & delay, emergency medical & dental, etc.
Other meaningful perks

$100 property credit for each 2 night or longer paid stay at Ritz or St. Regis. Must book with member rate named "$100 Property Credit, Luxury Credit Card Rate"

3 club level upgrades for paid Ritz stays
$100 property credit for each 2 night or longer paid stay at Ritz or St. Regis. Must book with member rate named "$100 Property Credit, Luxury Credit Card Rate"
Why stop at one?
The most valuable thing about most Marriott cards are the free nights you get each year upon renewal.  Since it's common to want to spend more than a single night at a hotel, it can make sense to hold more than one Marriott card.
The only problem with that approach is that you might not qualify for more than one welcome bonus.  There are strict rules about whether or not you can qualify for a welcome bonus based on what other Marriott cards you have or have earned bonuses on (see: Are you eligible for a new Marriott card?). Also note that the Chase cards are subject to 5/24.
Chase's 5/24 Rule
: With most Chase credit cards, Chase will not approve your application if you have opened 5 or more cards with any bank in the past 24 months.
---
To determine your 5/24 status, see:
Easy Ways to Count Your 5/24 Status
. The easiest option is to track all of your cards for free with
Travel Freely
.
---
The following chart attempts to show which card you can get now based on which cards you already have: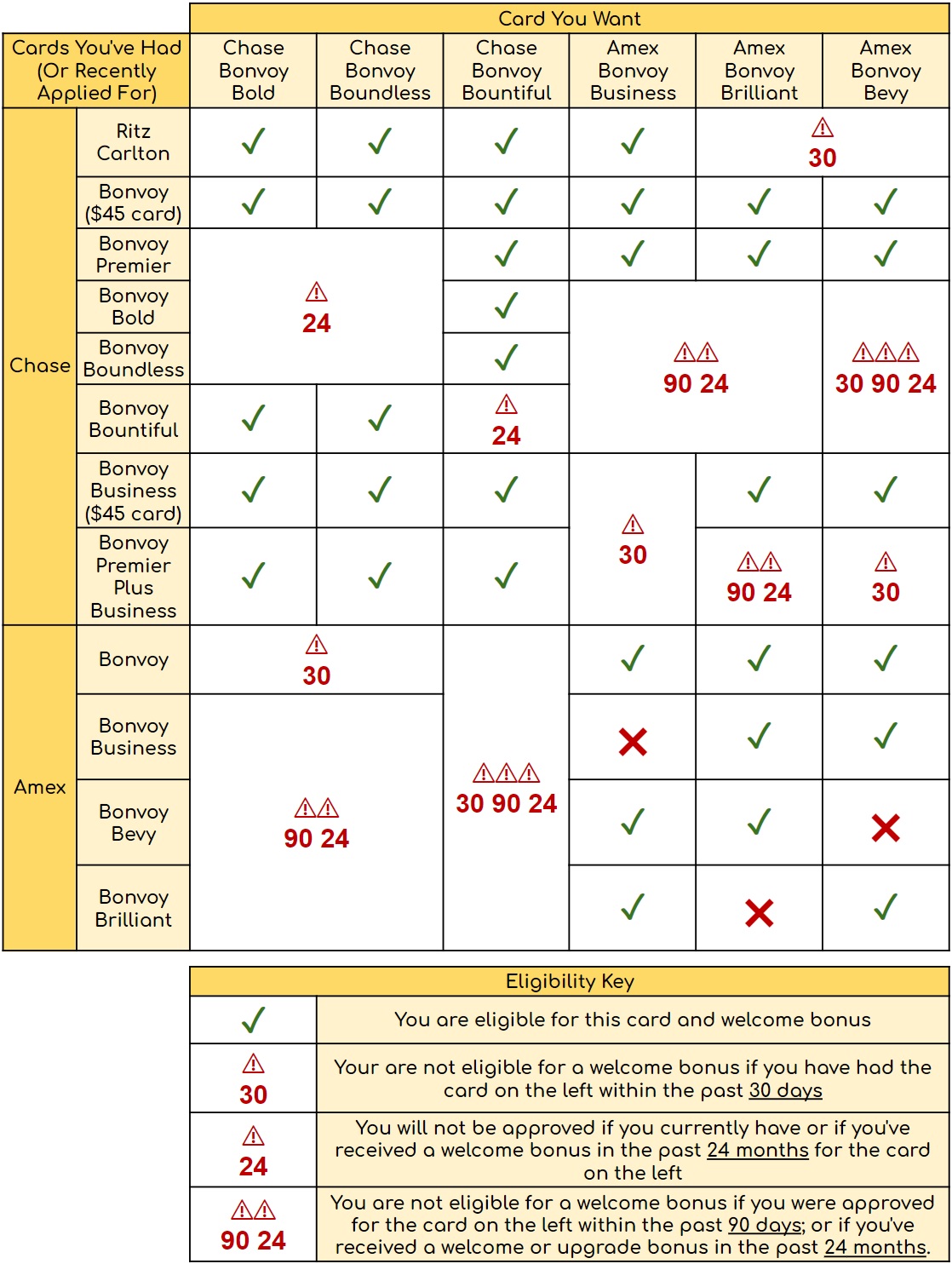 ---
If you want more cards, but can't qualify for a signup bonus, then the best option is the Bonvoy Business Card since it does not add to your 5/24 count. If you have multiple businesses, you should be able to get a card for each business in order to secure multiple 35K free night certificates each year (Keep in mind though that Amex won't usually approve a new application if you already have 5 or more Amex credit cards). Since you won't qualify for a welcome bonus for each of these business cards, consider asking a friend or family member to refer you so that they'll get points (or use our link, found here, to support this blog with our thanks!).
Bottom Line
There's no single best Marriott Bonvoy card for each person.
If you highly value 85K free night certificates, then I'd argue that the Ritz card is best.  If you also highly value automatic Platinum elite status, then the Brilliant card is best.
If you know that you'll make good use of the 35K free nights each year, then all of the $95 – $125 per year cards are arguably a good bet. I wouldn't use them for spend, but just to have and to hold in order to get a nice hotel stay each year. If that's you, consider getting or keeping more than one of these cards so that you can stay more than one night per year for "free" (really for $95 to $125 per night if you account for the card's annual fee). Keep in mind, though, that you won't get your first free night until you've had the card for a year.
If you're not sure that you'll use the free night each year, and you don't need the elite nights that come with these cards, then don't carry any of them. None of these cards is a particularly good choice for everyday spend (although the Bonvoy Business card does offer some decent 4x categories). There are many more rewarding alternatives. See: Best Rewards for Everyday Spend and Best Category Bonuses.
For more (much more) about Marriott Bonvoy, including shortcuts for earning elite status, see: Marriott Bonvoy Complete Guide.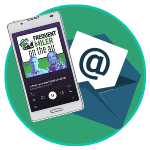 Want to learn more about miles and points?
Subscribe to email updates
 or check out 
our podcast
 on your favorite podcast platform.