Airline and hotel mergers are often bad for consumers since they result in less competition.  That said, mergers also create lots of change.  And with change comes opportunity…
We saw this recently with the American Airlines / US Airways merger.  There was a short term opportunity to earn top tier US Airways status through a challenge.  And we knew that we would then get top tier AA status, along with 8 international upgrade certificates, when the loyalty programs merged.
Another example is with the United/Continental merger.  Pre-merger, the Continental Airlines Presidential Plus Card and the United MileagePlus Select Card offered cardholders the ability to earn elite qualifying miles through spend.  Neither card is available anymore, but both to this day continue to offer United PQMs (premier qualifying miles) for those who still hold those cards.  No currently available cards offer the option to earn status through spend.  It is only available to those who were grandfathered in.
The Marriott SPG merger has already created a huge wealth of opportunities for earning points, spending points, and obtaining elite status.  For details, please see:
That said, the merger of the rewards programs is not complete.  Currently, the Marriott and SPG rewards programs continue to be run independently, but with some cross benefits for members.  Marriott has stated that they will develop a brand new combined program no earlier than 2018.  I believe that means that they'll essentially throw out the current Marriott Rewards and Starwood Preferred Guest programs, and replace them with a single new program.
When will we see the new program?  I'd bet on late 2018 or early 2019.  One Mile at a Time spoke with David Flueck, the recently appointed Senior Vice President of Loyalty for Marriott, and was told that "2018 is still the target, though early 2018 is unlikely."
One outstanding question I have is whether the Ritz Carlton Rewards program will also get fully folded in.  Today it is probably best described as a weird appendage to the Marriott Rewards program.
Expected Changes
I don't have any inside information, and I don't have enough points to redeem for an accurate crystal ball, but I think it's safe to expect the following:
The new program will have a single award chart for free nights (or no chart at all as with the new Hilton Honors) rather than separate charts for Marriott, Starwood, and Ritz.
If they keep Travel Packages at all, the packages will work across all Marriott and Starwood properties.
Credit card holders will either be transitioned to new cards, or their existing cards will be transformed to work with the new program.
Potential Credit Card Opportunities
Each of the relevant credit cards have features that might not live on in new credit cards, but might be grandfathered in for those who still have the cards.  To be clear, I think that useful grandfathered-in benefits are a long-shot, but there's at least some chance that some of these features will live on and that we'll be happy that they did…
Chase Marriott Rewards Premier and Marriott Rewards Premier Business: 15 night credit towards elite status every year upon account anniversary. Free category 1-5 certificate each year upon renewal.
Amex SPG and SPG Business:  Gold status with $30K annual spend. Automatic 2 elite stays and 5 elite nights credit each year.  Free premium internet at Starwood properties and unlimited Boingo Wifi.  SPG Business only: Sheraton Club lounge access on qualified stays.
Chase Ritz Carlton Rewards Visa Infinite: 3 club level upgrades. $100 hotel credit for each 2 night or longer stay. Airport lounge access. $300 annual credit for airline incidentals. 10% annual points premium. $100 discount on multi-passenger ticket purchases. Gold status, first year.  Keep Gold status with $10K spend per account year.  Spend $75K per account year for Platinum elite status.
New Program Elite Status: I'm not going to hazard any guesses as to what the new combined program will look like in terms of elite status tiers or tier requirements.  However, each of the cards listed above offer ways to achieve elite status through spend, and some help with elite status simply by being a cardholder.  It is possible that some of these features that exist today will be more valuable in the new program.
New Program Free Nights: The Marriott cards today offer a free category 1-5 certificate each year upon renewal.  Unfortunately, it is rare to find desirable Marriott properties in that category 1-5 range (but it's certainly not impossible!).  If this benefit stays, there is a chance that those certificates will become more valuable if/when they can also be used at Starwood properties, or if the mapping of old categories to new is particularly favorable.
New Program Point Earning: Today there is a huge mismatch between the point earning power of the SPG cards and the Marriott/Ritz cards.  The SPG cards effectively earn 6 Marriott Rewards points per dollar at Marriott and Starwood properties and 3 Marriott Rewards points per dollar for all other spend.  The Marriott and Ritz cards, meanwhile, earn only 1 point per dollar for most spend (exceptions: 2X airline, car rental, & restaurants. 5X Marriott/Ritz/Starwood).  In the new program, I'm sure that new credit cards will fix this mismatch.  But it's possible that grandfathered SPG cards will continue to earn more.  It's also possible that the Ritz card's 10% annual bonus on points earned will become meaningful if the points earned by the card become worth more than they're worth today.
New Program Other Unique Benefits: The Ritz card would become far more interesting if its $100 hotel credit for each 2 night stay would work not just on Ritz, but on what are today Marriott and Starwood proprieties as well.
Potential Travel Package Opportunities
I've written a lot about Marriott Travel Packages.  See, for example: 12 things you need to know about Marriott Travel Packages.  They offer great value today, but they will almost certainly change drastically with the new program, if they survive at all.  One interesting question is what will happen with the 5 Night and 7 Night stay certificates that are still valid, but have not yet been redeemed by the time the new program takes effect?  Will we be able to use those free nights at Starwood properties?  Will the new categories (if the new program has categories at all) work in our favor or against us?
Preparing for Marriott / SPG / Ritz new program opportunity
It occurs to me that there are a couple of things we can do to be ready just in case the new program offers opportunities like those suggested above.  For one, we can get and hold onto those credit cards.  Second, we can redeem points for Marriott Travel Packages and hold onto the stay certificates as long as possible…
With respect to the credit cards, I already have both Marriott cards (personal and business) and the SPG business card.  My plan is to keep all three until the new program takes effect.  I'll find out then whether holding onto these cards was worthwhile.  And, I'm tentatively planning to sign up for the Ritz card late in 2017 or early 2018.  I currently have too many free nights from other opportunities to want to deal with the 2 nights from the Ritz card signup bonus which expire a year after signup.  I should have more opportunity next year.  The question is when I should pull the trigger.  If I wait too long, the card may no longer be available when I'm ready to get it.  If I get it too soon, I may have to pay the card's hefty ($450) annual fee more than once before finding out if it was worthwhile to keep the card.
Investing in Travel Packages
With respect to Marriott Travel Packages, I already have one.  In January I redeemed points for a 7 Night Travel Package and 120,000 Southwest points.  The goal was to earn a Southwest Companion Pass before the opportunity closes on March 31st.  After that date, points transferred from hotel programs will no longer count towards the Companion Pass.
So, I'm sitting on a 7 Night Category 1-5 Marriott Travel Package with no specific plans of how I'll use it.  Meanwhile, I've learned from readers that an easy way to extend the life of a travel package is to upgrade it to another category.  For example, I could pay another 30,000 points to upgrade to a Category 6 Travel Package and apparently the certificate will be re-issued with a new end date for 12 months later.  I wonder if this can be done repeatedly?  There is little risk because if I later want to stay in a lower category Marriott, I can request the point difference to be returned.
In my experience, Starwood has far more desirable mid-tier properties than Marriott.  If I can manage to extend the expiration date of my travel package long enough, I may end up with the ability to stay at an awesome Starwood resort.  Or, if travel packages exist in the future at all, maybe they'll cost more to get, but will have new, more favorable rules.  I would love it, for example, if it became possible to split the package across multiple stays.  If so, it's possible that packages bought under the current rules would adopt the new, more favorable rules.
The truth is that I have no idea if the combined program will result in better travel packages.  And I have no real idea in what way they'll be better.  What I do know is that there's a chance that having an active 5 or 7 Night Stay certificate in-hand will be a big win.  I also know that today's travel packages are often a very good deal even if you never use the stay certificate.  When converting SPG points to airline miles, you'll get more miles with many airline programs by converting SPG points to Marriott and then to a Travel Package rather than converting directly from SPG to miles at the rate of 20K points to 25K miles.  And that's true even if you toss out your stay certificate!
So… I'm thinking that at some point I should invest in an additional Marriott Travel Package (or maybe two!) before it's too late.
A game of chicken
With the Ritz card, my intent is to wait as long as possible before signing up for the card.  The primary risk is that Chase may discontinue the card for new applicants without warning.  When this has happened with other Chase cards in the past, though, we've been able to dig up a still-working application link that lasted another few hours or days.  Another risk is that Chase may start applying the 5/24 rule to the Ritz card (as they do today with the Marriott personal card, but not the Marriott business card).  If that happens, I won't be able to get the card at all.
With SPG and Marriott cards, those who do not already have the cards have a similar decision to make.  Get the cards now, while you can?  Or wait until the new program is closer to existence?  The annual fees on these cards are much more reasonable than the Ritz card, so there is less downside to getting the cards now.  Plus, the SPG cards currently have a much better than usual signup bonus (through April 5). Update: That offer has expired.
With Travel Packages, there are risks to waiting and risks to pulling the trigger today.  If waiting, we may find that Marriott suddenly discontinues Travel Packages in preparation for the new program.  Or, less likely but also possible, they might drastically increase Travel Package award prices.  For travel packages purchased today, the primary risk is that options for extending the expiration date of the certificate will go away.
Overall, my current thinking is to wait until late 2017 to pull the trigger on signing up for the Ritz card and/or using points to purchase one or more additional Travel Packages.  But, of course, I'll keep watching for developments. If the Ritz card temporarily offers a better signup bonus or if we see signs that it will soon no longer be available, I'll pounce early.  Similarly, if new short-term Travel Package opportunities appear (usually tied to hotel to airline transfer bonuses), or the packages seem to be on their way out entirely, then I'll have to make an early decision.  Should I invest in additional packages?  We'll see…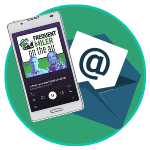 Want to learn more about miles and points?
Subscribe to email updates
 or check out 
our podcast
 on your favorite podcast platform.