In the November 4th post "Should I go for Marriott Titanium Elite Status?" I explained that my travel plans meant that I would be 8 nights short of requalifying for Marriott Elite Titanium status this year.  I knew that I could select 5 elite nights as my 50 night Choice Benefit, but then I'd still be three nights short.  Titanium status doesn't offer much above Platinum status, but it does offer a better Choice Benefit (a 40K free night) and United Silver status.  Was it worth booking a three night stay just for those extra benefits?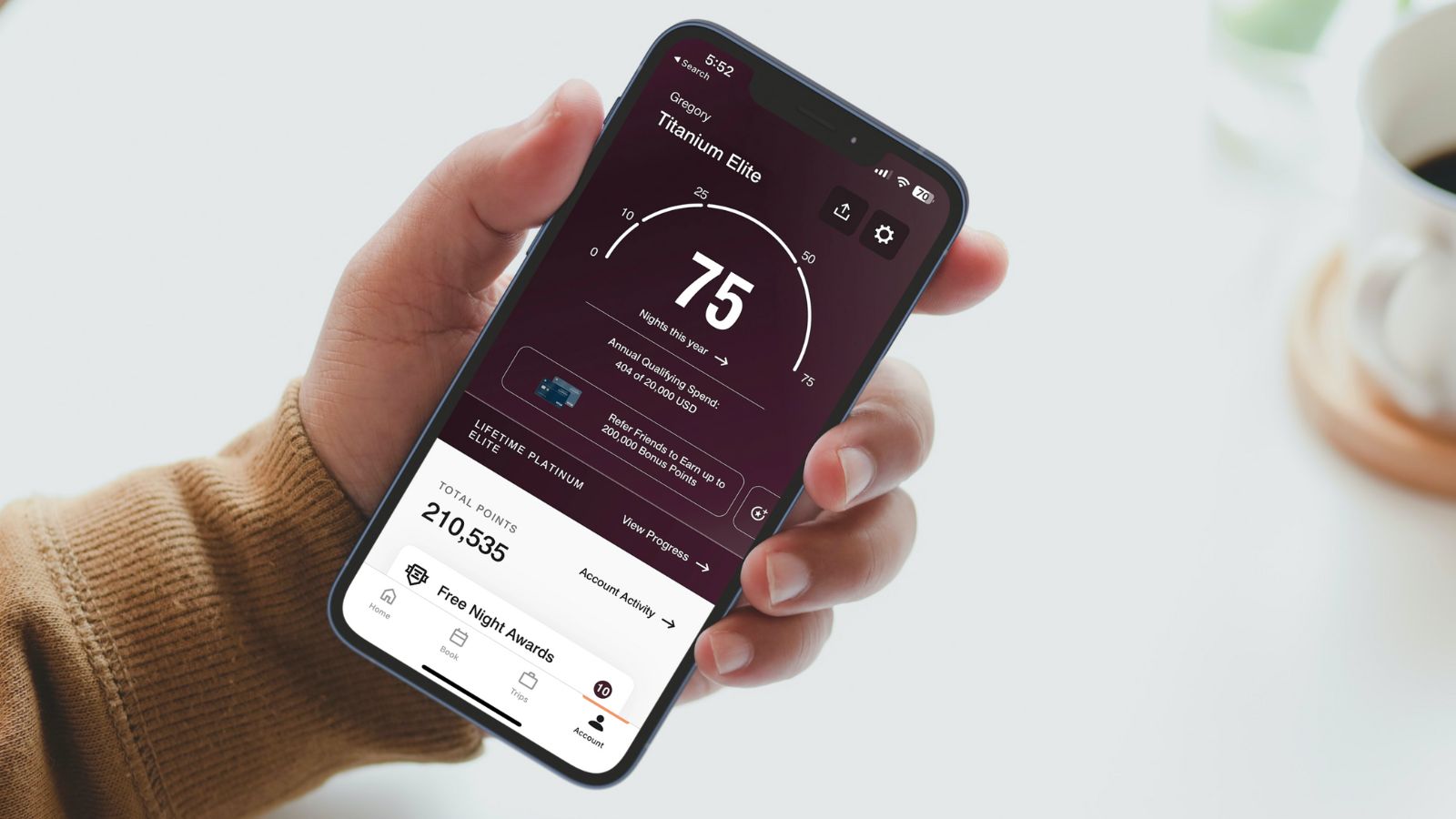 After publication, Nick reminded me that the Bonvoy Boundless card offers an elite night with each $5K spend.  That had slipped my mind!  Was that worth doing?
Elite Benefits
Here's a high level chart showing benefits of each status tier:
| Elite Status Level | Requirements Per Year | Key Benefits |
| --- | --- | --- |
| Silver Elite | 10 Nights | Late checkout, 10% point bonus |
| Gold Elite | 25 Nights | 2PM late checkout; 25% point bonus; welcome gift (points only); room upgrade; enhanced internet |
| Platinum Elite | 50 Nights | 4PM late checkout; 50% point bonus; welcome gift w/ breakfast option; room upgrade includes suites; lounge access; Choice benefit (such as 5 suite night awards) when you achieve 50 nights. |
| Titanium Elite | 75 Nights | All of the above, plus: 75% point bonus; United Silver Premier status via RewardsPlus; Ritz-Carlton suite upgrades; Additional Choice Benefit (such as 40K free night certificate) when you achieve 75 nights. |
| Ambassador Elite | 100 Nights + $23K Spend | All of the above, plus: Ambassador Service (dedicated Marriott agent); Your24 (Choose the 24 hours of your stay. For example, choose to check in at 9am after an overnight flight). |
Analysis
Assuming that I could quickly generate $15K of spend for about 2% in fees (pre-paying taxes, for example), I ran the math:
Cost of spend: $15,000 x 2% = $300 in fees
Cost of using 5 elite nights from Choice Benefit: Loss of 5 Suite Night Awards
Benefits from spend:
30,000 Marriott points (The Bonvoy Boundless card earn 2 points per dollar for all spend)
Marriott Titanium elite status
United Premier Silver status
75 Night Choice Benefit: 1 40K Free night
When I laid out the costs and benefits as above, the choice to move forward was obvious.  Forget about the Choice Benefits.  If I really wanted the 5 Suite Night Awards, I could pick them as my 75 Night benefit, so the loss of the 50 night benefit is either a wash or a win.  Now consider that for $300 in fees, I'd get 30,000 points, Titanium Elite status, and United Silver status.  Let's look first at the points…
In my latest analysis, I found that Marriott points are worth around 0.8 cents each.  More specifically, the median observed value was 0.8 cents per point, but the 80th percentile was 1 cent per point.  That means that while you'd be likely to get only 0.8 cents per point value if you just randomly booked nights with points, it shouldn't be hard to get 1 cent per point value by cherry-picking good value awards.  So, in general, I'd be happy to buy Marriott points for 0.8 cents each since I know that I'll likely use them for 1 cent per point value, or better.  Using that 0.8 CPP (cents per point) "purchase point," the 30,000 points I'd earn from spend are worth 0.8 CPP x 30K = $240.  That's a huge portion of the $300 in fees right there!
Given that the points earned are worth $240 to me, that leaves $60 of the $300 in fees unaccounted for.  The next question is whether earning Titanium Elite status and United Silver status is worth the extra $60?  Absolutely.  Titanium status doesn't offer much above Platinum status, but there are times where it is valuable.  For example, if you stay at the St Pancras hotel in London, you'll only get access to their amazing Chambers Club if you're staying in a Chambers Suite or if you have Titanium Elite status or higher.  Also, at Ritz-Carlton properties, Titanium Elites and above are eligible for suite upgrades while Platinum elites are not.  To be clear, suite upgrades are not guaranteed, but at least they're possible.
Even without the advantages of Titanium Elite status, I'd pay $60 to keep my United MileagePlus Premier Silver status.  I don't fly United often, but when I do, I appreciate the ability to choose preferred seats for free, and I've even been upgrade to domestic First Class a time or two.
What about the opportunity cost of spend?  Since I have Bank of America Platinum Honors, I earn 2.62% back with spend on my Premier Rewards card.  If I had spent $15,000 on that card instead of on the Bonvoy card, I would have earned $393 cash back.  If I use that number as my cost instead of the $300 number, is it still worth it?  If we subtract out the value of the points earned, we get $393 – $240 = $153.  I still think that the combined value of Marriott Titanium status plus United Silver status is worth $153.  So, yeah.
Going for it
Once I decided to go for it, I quickly spent $15K with my Bonvoy Boundless card.  A day or two after my December statement closed, I checked my Marriott account and saw that 30,000 points plus 3 elite nights had been added to my account.  At this point, I had 70 elite nights, but still needed 75 for Titanium.  So, I picked my 50 Night Choice Benefit:
Results
Shortly after picking 5 Elite Nights as my 50 Night Choice Benefit, my Marriott account showed that I had indeed achieved Titanium status once again:
Then, a day or two later, I was able to pick my 75 Night Choice Benefit:
Conclusion
It doesn't always make sense to spend money to earn elite status.  In fact, I'd argue that it's often a bad financial decision.  In this case, though, I'm very happy with the choice, and I'm happy to have Titanium status and United Silver status for another year!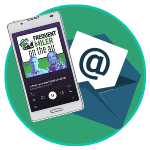 Want to learn more about miles and points?
Subscribe to email updates
 or check out 
our podcast
 on your favorite podcast platform.