I have a bit of a conundrum here. I had previously decided not to re-qualify for 75-night Marriott Titanium elite status, but circumstances have me questioning that decision.  Surprisingly, this year to-date, I've earned 64 qualifying Marriott nights.  That puts me 11 short of the 75 needed for Titanium status.  Should I go for it?  I have three more nights booked, plus I could take 5 qualifying nights as my 50-night Choice Benefit.  I'd then be only 3 nights short.  Should I mattress run the final 3 nights (i.e. book & check-in to a Marriott hotel for the qualifying nights even if I don't stay)?
To be clear, I haven't actually stayed 64 nights in Marriott hotels this year.  40 of those nights came from having credit cards: My Bonvoy Brilliant card gave me 25 qualifying nights, and my Bonvoy Business card gave me another 15 nights.  Still, I was surprised to learn that I've spent 24 nights at Marriott hotels this year given how much I've shifted my stays to Hyatt.  But there you go.  And only 6 of those nights were earned in the 3 Cards, 3 Continents Challenge.
| Elite Status Level | Requirements Per Year | Key Benefits |
| --- | --- | --- |
| Silver Elite | 10 Nights | Late checkout, 10% point bonus |
| Gold Elite | 25 Nights | 2PM late checkout; 25% point bonus; welcome gift (points only); room upgrade; enhanced internet |
| Platinum Elite | 50 Nights | 4PM late checkout; 50% point bonus; welcome gift w/ breakfast option; room upgrade includes suites; lounge access; Choice benefit (such as 5 suite night awards) when you achieve 50 nights. |
| Titanium Elite | 75 Nights | All of the above, plus: 75% point bonus; United Silver Premier status via RewardsPlus; Ritz-Carlton suite upgrades; Additional Choice Benefit (such as 40K free night certificate) when you achieve 75 nights. |
| Ambassador Elite | 100 Nights + $23K Spend | All of the above, plus: Ambassador Service (dedicated Marriott agent); Your24 (Choose the 24 hours of your stay. For example, choose to check in at 9am after an overnight flight). |
Marriott's Titanium Elite status, which requires 75 qualifying nights per year, offers 4PM late checkout; a welcome gift breakfast option; room upgrades (including suites); and lounge access at many hotels.  But 50-night Platinum status gives you all that too and there's no evidence that Titanium Elites are prioritized over Platinum Elites for room upgrades.  The additional benefits of reaching Titanium status are a 75% point bonus on paid stays (vs. 50% with Platinum status); United Silver Premier status via RewardsPlus; Ritz-Carlton suite upgrade possibilities (Platinum elite's are not eligible for suite upgrades at Ritz properties); and with 75 nights you get an additional Choice Benefit (such as a 40K free night certificate or 5 Suite Night Awards).
75% point bonus: The 75% point bonus means nothing to me. I pay for Marriott stays so rarely that the additional 25% bonus over Platinum Elite results in a nearly meaningless number of additional points.  If I was a business traveler who stayed often on paid stays at Marriott hotels, my perspective on this would be very different.
United Silver Premier Status: I really like having United Silver status.  I haven't made much use of it because I don't fly United often, but when I do it's nice to be able to pick preferred seats and even to get a free upgrade to First Class when flying an unpopular route & time (such as Newark to Detroit on a Sunday evening at around 10pm).
Ritz Suite Upgrades: I don't stay at Ritz properties enough for the possibility of a suite upgrade to matter much, but when I do and when it happens, it can be really great.  The one time the stars aligned for a Ritz suite upgrade was at the Ritz-Carlton Dove Mountain Tucson, which I loved.
Additional Choice Benefit: At 75 nights it's possible to pick a 40K free night award.  I've found it easy to get well over $300 in value for these.  The next best option is to pick 5 Suite Night Awards (which can also be chosen at 50 nights).  If you value suites, the Suite Night Awards have the potential to be even more valuable, but they're frustrating to use.  Most hotels where I want to use them don't accept them.  And when a hotel does accept them, the upgrade process doesn't begin until 5 days before the stay.  Sometimes the upgrades get confirmed, but sometimes they don't.  And when an upgrade is confirmed, it seems to lock you out of the possibility of a better upgrade at check-in (at least at some hotels).
Here's the conundrum.  I value the 40K free night more than 5 Suite Night Awards, but I do value having Suite Night Awards around for the rare circumstances where I could use them.  If I have a chance of reaching 75 nights it will be because I'll take 5 qualifying nights as my 50-Night Choice Benefit.  That means giving up the option of 5 Suite Night Awards for my 50-Night choice.  Then, if I get to 75 nights, I could pick either 5 Suite Night Awards or a 40K free night certificate as my 75-Night Choice Benefit.  With this plan, I can't have both.
While I struggle with deciding whether I'd rather roll the dice on Suite Night Awards or play it safe with a 40K certificate, let's simplify things and assume that I value the two exactly the same.  If so, I can simplify the results of going for 75 Night status.  By mattress running 3 additional nights, the primary benefits are that I'll get United Silver Premier Status and the chance to get upgraded to a suite at Ritz hotels.  Of these two, only United status has material value to me.  So is it worth booking 3 nights to keep United Silver status?  Maybe!
Could I make 3 nights more rewarding?
Marriott's current public promotion offers up to 4,000 bonus points per stay.  That would be a pretty good rebate on 1-night stays, but the details make it less exciting:
Earn 2,000 bonus points per stay starting from your second stay
Earn an additional 2,000 bonus points per stay starting from your second stay per different hotel brand if you're a Marriott Bonvoy credit card holder.
Only paid stays qualify
If I book 3 separate 1 night stays and make sure to vary brands, I could earn a total of 8,000 bonus points.  At a value of about 0.75 cents each, that's like a $60 rebate.  That's not bad, but it would be a lot more work than checking into a single hotel for a 3 night stay.  Still, if I can find cheap enough nights it may be worth it.  For example, if I paid $50 per night for $150 total out of pocket, a $60-equivalent rebate would bring my net cost down to $90.  That would be a cheap price to pay for United Silver status, but what's the chance of finding a Marriott that's that cheap without going way out of my way?
My real hope is that I'll be targeted for a better Marriott promotion.  Every now and then Marriott offers targeted promotions where you could earn a free night or some number of bonus points after 2 paid nights.  A promo like that stacked with Marriott's public promo would be great.
Waiting for a deal or opportunity
It's possible, of course, that a real travel opportunity will appear before the end of the year to make it easy to knock off the additional 3 nights I need.  Short of that, I'll still wait a bit to see if any great new promotions come out, or if I get a great targeted Marriott offer, targeted portal offer (maybe through Capital One Shopping), or something else.  That said, the time is ticking away and hotel prices are not likely to go down while I wait.
If you have suggestions for what I should do, tips for earning the final 3 nights, or thoughts you'd like to share about your own pursuit of elite status, please comment below.  If you'd like to follow along with what I ultimately decide, subscribe to the comments of this post.  I'll post updates there.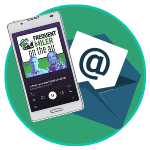 Want to learn more about miles and points?
Subscribe to email updates
 or check out 
our podcast
 on your favorite podcast platform.