As reported by Doctor of Credit, there is a (targeted) 100,000-point signup bonus offer on the Chase IHG Rewards credit card (plus 5,000 more points for adding an authorized user), and if you have recently applied you may be able to get matched to the higher offer.
Yesterday, we reported the increased 85,000-point offer (total points with bonus and AU). I tried making dummy bookings under different accounts and with different browsers, but hadn't found a better offer. Doctor of Credit did find a better offer for which some users are targeted. That offer is the one shown above, where you can earn 100,000 points (plus 5K for adding an AU & making a purchase) after spending $2,000 in the first three months. You can click here to see the offer, though the application will error out and then take you to a 60K offer when you click "Apply Now" if you are not targeted (and that's exactly what happens on my end).
Get matched via secure message
Several Doctor of Credit readers report having gotten matched to this offer by sending a secure message to Chase and asking to be matched. Keep in mind that the 80K offer only had a $1,000 spending requirement and this offer requires you to spend $2,000. Still, 20K for the extra $1,000 spend is well worth it in my book. If you have applied within the past 90 days, you may be able to be matched to this offer by just sending a secure message and asking. The process will work like this:
You send Chase a secure message saying that you recently applied and you see that there is now a higher offer. Ask if they would match you to this higher offer.
Chase will write back informing you that you will need to spend $2K and secure message them again and they will manually add the 20K. They will ask you to confirm that this is what you want.
You will write back and confirm it (don't forget to say thank you!)
After spending $2K, you'll have to send them another secure message to get your points.
That should be it.
Is this guaranteed to work?
Chase isn't under any obligation to match you to a higher targeted offer, but they have historically been generous about matching offers within 90 days of sign up.  I would expect that this will probably work, at least in the short-run if you get a message in to Chase soon enough. It sounds like Chase has been matching people thus far, so I would send a secure message sooner rather than later if you recently applied. It's well worth a few moments of your time to ask and they may stop granting matches at some point.
Bottom line
The 100K offer is the best I've ever seen, and after the bonus for adding an authorized user and making a purchase, you'll be at 105,000 IHG points. While that won't quite get you two nights in a top-tier IHG property, it will get you a few nights in many places and could get you up to 21 nights if you chase after IHG Point Breaks for 5K per night. See our previous post for more information on why this card is a keeper year after year. This is as good a bonus as you're likely to get on this card, so it's worth seeing if you are targeted (if you haven't applied) or trying to match to this offer (if you have applied within the past 90 days). Let us know in the comments whether or not you have success with the match.
H/T: Doctor of Credit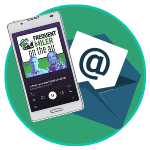 Want to learn more about miles and points?
Subscribe to email updates
 or check out 
our podcast
 on your favorite podcast platform.