MGM Mlife Rewards has announced that they will be extending elite status. Whatever status you earned in 2019 or 2020 will now be valid until January 31, 2022. Mlife is additionally changing the timing of their yearly status updates, but it looks like it'll still work for those riding the status-match-go-round for now.
Status extended
MGM Mlife has apparently sent a letter to members of the program alerting them to the extension of status. I haven't personally received the letter from MGM yet, but here is the key info as reported by Miles to Memories:
We are excited to announce that the M life Rewards Tier Status, whether NOIR, Platinum, Gold or Pearl, you earned in 2019 or in 2020, will be extended through January 31, 2022.
That's obviously good news as it extends status well beyond the current expiration date of September 30, 2020.
Along with the status extension, MGM announced that they will change to a calendar year-based qualification period going forward, with the status earn period following the more standardized January 1st – December 31st  calendar (it was previously October 1 – September 30).
That initially looked like bad news to me because the weird status year (Oct-Sept) that MGM used has made it easy to match back to Mlife Gold in October from Hyatt Explorist. Then, when your Hyatt status expired and went back down to general membership on March 1st, you could match Mlife Gold back to Hyatt Explorist and continue the loop from there.
It looks like that will still be possible though since it appears that Mlife status will be earned from January 1-December 31, but that status will expire at the end of the following January (i.e. return to no-status on February 1). Since Hyatt status doesn't expire until the end of February, it should be possible to match back from Hyatt Explorist to Mlife Gold around February 1st. Then, on March 1st, it should be possible to once again match back from Mlife Gold to Hyatt Explorist again — keeping the status-match-go-round spinning as best you can (given that Wyndham has temporarily stopped status matching). Matching to Hyatt Explorist no longer gets you any club access awards (those are now milestone awards earned based on stay activity), but it does get you 2pm late checkout at Hyatt properties and a chance at a room upgrade. Mlife Gold gets you free parking (both self and valet) in Las Vegas and a much much much much much shorter line to check in to most of the hotels.
Other small changes
There are some other small changes related to the program like the fact that points & express comps won't expire until at least September 30, 2020 and certain promotions are being cancelled. Given that the Vegas properties are all closed and I imagine many of the other MGM properties are also closed, it just makes sense to make those changes.
Bottom line
This status extension makes sense given the fact that not only are most states under stay at home orders but Mlife properties are also closed for the time being. I'm a little disappointed to see Mlife change the status year calendar only because aligning it more closely to Hyatt's now makes it easier to match it up someday down the road, though if they wanted to end the status match game they could easily do that at any time.
H/T: Miles to Memories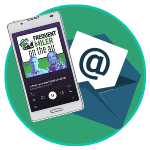 Want to learn more about miles and points?
Subscribe to email updates
 or check out 
our podcast
 on your favorite podcast platform.