---
This week, Citi gave everyone a surprise by making adjustments that turn the Premier and Double Cash into a new dynamic duo. Along with the Rewards+, one could really have a great set of cards for a low cost of admission. Hear us discuss why we like it (and why you might, too) in this week's Frequent Miler on the Air — and also hear about some exciting Frequent Miler news on the horizon. Part of what we talk about on that front obviously hasn't happened yet and the other part may be coming sooner than you think. All that and more below: watch, listen or read to the top tips this week from Frequent Miler.
(Subscribe to our YouTube channel to get instant access to all of our video content and be notified when we go live)
FM on the Air Podcast
For those who would like to listen during the morning commute or while you're working, the audio of our weekly broadcast is available for download as a podcast on all of your favorite services, including:
You can even listen right here in this browser:
You'll also find us on Spotify and hopefully your other favorite platforms. If you're not finding the podcast via your favorite source of good podcasts, send us a message and let us know what you'd like us to add.
This week at Frequent Miler:
In the response to COVID-19
Greg hit us this week with a brilliant life hack: did you know that you likely already have a face mask? Here Greg shows the one you may have forgotten you have and the rest of the team gets in on the act. #Whoworeitbest?
This post isn't just about what you may have read about in the news this week — that an airline is working on a kiosk to scan customers for fever or other health problem indicators. Greg additionally lays out some changes that he thinks would help get us all traveling again once safe to do so. Here's hoping at least some of his ideas get borrowed.
In credit cards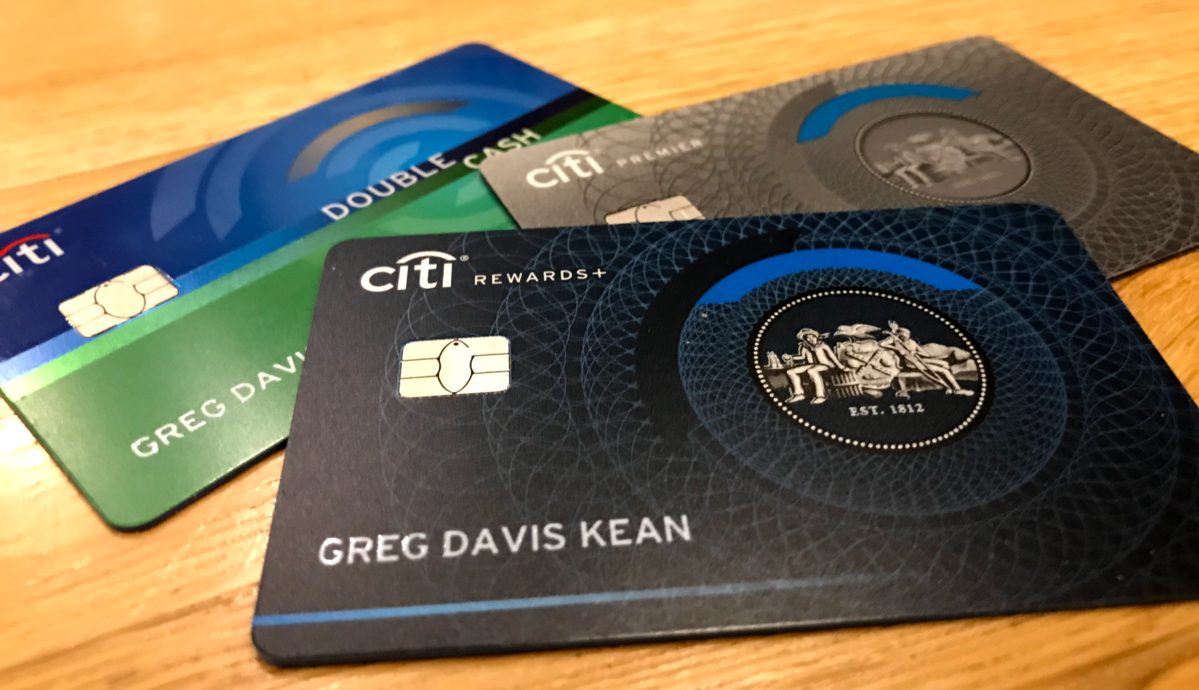 It's not me, Citi. It's you. Citi has gone and made the Premier so darn appealing that I just couldn't keep my Prestige any longer. It was a sad realization to come to, but the Prestige and I had to call it quits. Thankfully, by making the Premier awesome for me, Citi softened the blow of a break-up that was a long time coming. What's more, they now have the killer 2-card combo in the Premier + Double cash: 2x everywhere plus 3x on nearly all your food plus 3x air, hotel, and gas (and 3x uncapped in a category as easy to maximize as grocery) all for one $95 annual fee. We have a new Super Credit Card Duo on our hands. Take it a step further and add the Rewards+ (as pictured) for 10% of your redeemed points back per year (up to 10K points per year) to sweeten the pot that much more.
And this is how Citi did the above: by adding 3x grocery stores and restaurants on the Premier. Sure, they took away 3x on cruises, tours, rideshares, and some other stuff. But I'll take that trade for 3x on basically all of my food plus 3x on some "groceries" with no cap. And as Greg noted in Frequent Miler on the Air above, business travelers who can use their own card for work travel will probably come out nicely on the once-annual thankyou.com hotel booking credit. Sure, using points at 1.25c each is going away, but an effective 3.75% back wasn't the best one could have done in the card's old bonus categories, so I've always looked at that as a backup anyway. That said, I was glad to pick this card up before the deadline to be able to enjoy the old benefits for a year while also getting the new benefits in August.
In this post, Greg takes a look at two fringe rewards cards that come with bonuses that could theoretically be pretty valuable for 2 years. Personally, I just never get excited about these cards where you have to work hard to find a flight of just the right price to get the best value out of the points. That kind of scheme kept me away from FlexPerks for years and I missed out on that old Merrill Lynch card for the same reason. If you did go after those cards, you may find these offers intriguing (and indeed they can be worthwhile). Still, the paper application is a drag. I'll pass on these.
In manufactured spending
Our site's tagline is "Earn miles without flying". While most of us are stuck at home lamenting our cabin fever, it's worth remembering that there are plenty of ways to earn miles even while you're not going out. Don't leave miles on the table; make sure you continue to stack things properly to earn miles from home so that when  we can all get out of dodge again someday you've got the points saved up to do it.
This was last week's question of the week during our Frequent Miler on the Air episode and the answer turned out to be pretty interesting: In some cases, yes – but only if you register the card. Since I'm sitting on a heftier-than-I'd-like balance of Visa Gift Cards and we do live in uncertain financial times, I was glad to do some research on this and get my cards registered. I doubt that the backing banks will fail, but given the ability to buy massive quantities via places like Simon Mall, it makes sense to me not to leave that money uninsured when I could at least have some FDIC protection.
Reminder:
We were live again this week and switched up the format to make it more quickly interactive, even adding a rapid-fire Q&A section at the end where we answered each question in a minute or less. We'll be live again this coming week, so you'll want to be sure to subscribe on Youtube and enable notifications so you can be reminded when we do.
---
That's it for this week at Frequent Miler. Check back soon for our week in review around the web and this week's last chance deals.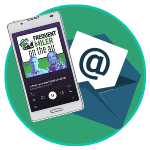 Want to learn more about miles and points?
Subscribe to email updates
 or check out 
our podcast
 on your favorite podcast platform.