American Express has yet another round of massive targeted offers for the Business Gold and Business Platinum cards that are both No Lifetime Language offers (NLL). This means that even cardholders who have already had (or currently have) the cards are eligible for the welcome offer. These new links appear to be widely targeted.
The Business Platinum is the best points per dollar of spend offer that we've seen thus far at 170,000 Membership Rewards points for $15,000 spend with no employee card needed.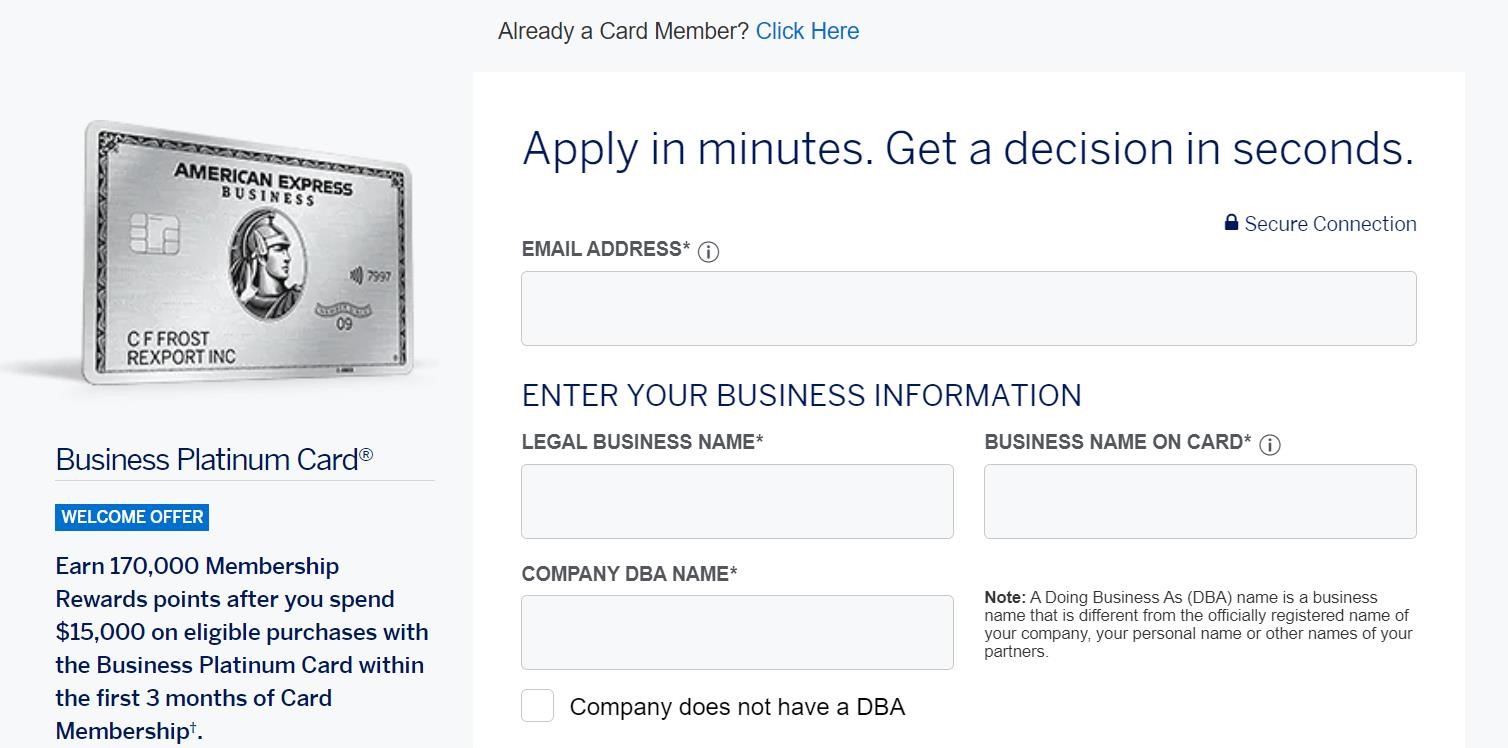 The Business Gold offer has an expiration date of 9/30, while the Business Platinum doesn't have an expiration listed.
The Business Gold link came from a targeted pop-up that appeared on my wife's account over the weekend (she was just approved for a second Business Platinum within the last month). It requires you to log-in first and then click the link to find out if you're targeted.
The Business Platinum link is different, in that it's a post-targeted link, meaning that it links directly to the actual application. There is a button on the top of the application that says "already a Card Member? Click here." I think with these sorts of links it's safest to use that button to log-in as a way of confirming that you're targeted before filling out the application (I am targeted, even though I already have two Business Platinums and a brand-new Business Gold).
That said, I tend towards the conservative side when dealing with Amex. Most people will tell you just to fill-in the application details and see if you get a pop-up telling you that you're not eligible. If you don't, you're golden.
The Offer
If you see the message below or see a screen with no offer listed, it means you're not targeted. If you get a pop-up telling you that you are not eligible for the welcome offer, you aren't.
Quick Thoughts and Key Card Details
Card Name w Details & Review (no offer)
Card Name w Details & Review (no offer)
Keep in mind that both the Business Platinum Dell and airline credits reset on the calendar year.  This means that in the first year of card membership, you can get 3x Dell credits and 2x airline incidentals, adding an additional ~$400 in first year value if you only pay the annual fee once. While the various perks and credits on Amex cards can feel a little "coupon booky," I find it pretty easy to get full advantage of these two and the wireless service credit as well.
These are obviously a terrific welcome offers if you can use the card and make the spend.  Without even considering the additional perks and credits, the Business Platinum offer will end up being around ~$2500 based on our RRV, whereas the Business Gold would be around $1500.
(h/t: DOC)