Silver status is Delta's lowest elite tier.  To get Silver status, you need to fly 25,000 miles in a calendar year or fly 30 separate segments.  More accurately, you need to earn 25,000 MQMs (Medallion Qualifying Miles) or 30 MQSs.  MQMs can be earned from flying or from a few other sources such as MQM rollovers from the previous year, Delta Platinum or Delta Reserve credit card spend, etc.  But earning 25,000 MQMs or 30 MQSs is not enough on its own.  There's also the MQD (Medallion Qualifying Dollar) requirement.  You need to spend $3,000 on Delta flights or earn a MQD waiver by spending $25,000 on Delta credit cards.
Is Silver status worth all that spend and effort?  One way to decide is to estimate how much Silver status is worth.  I'll give it a try…
Delta Silver Status Benefits Described
Let's look at the Silver status benefits that are most worthwhile:
Free Upgrades to First Class: Silver elites may be upgraded up to 24 hours prior to departure. More often you'll be on the list for an upgrade at the gate.  Unfortunately, you'll be listed below Gold, Platinum, or Diamond elites, so upgrades are extremely rare on most flights.Free upgrades to First Class apply to flights within the continental US, Alaska, Canada, Mexico, Caribbean, Bermuda, Central America, and between Hawaii and LAS, LAX, SEA, SFO, or SLC.
Free Upgrades to Comfort+: Comfort+ offers the same sized seats as regular economy, but with extra legroom. It also offers free beer, wine & cocktails, free crappy headphones, and better snacks on longer flights.  Free upgrades to Comfort+ apply to all flights within the U.S. 50 and Canada, and all flights within Latin America/Caribbean and Asia Pacific markets, including China and Hong Kong.  Note that upgrades to Comfort+ are processed 24 hours before departure for Silver elites.  Higher level elites get upgraded sooner, so there may not be any Comfort+ seats available by the time they get around to you.
Complementary Preferred Seats: Some economy seats (such as exit row seats which have more legroom) are designated as preferred seats.  Delta usually charges customers to select these seats, but elite Medallion customers can select them for free.
Rollover MQMs: If you earn more than 25,000 MQMs in a calendar year, but you do not qualify for the next level of status, then all MQMs above 25,000 will roll over into the next year to help you achieve status then.  I highly value this feature because you won't lose the extra MQMs you've earned above Silver status.  If you fall short of earning Silver status, though, MQMs do not roll-over and they're all lost.
Waived bag fees: Silver Medallions and up to 8 companions on the same reservation may check 1 additional bag for free.  For example, a Delta Gold SkyMiles credit card holder gets 1 free checked bag as a credit card perk, so if this cardholder has Silver status, they can check 2 bags for free.
2X more miles earned:  Non-elite SkyMiles members earn 5 miles per dollar for flights. Silver elite members earn 7 miles per dollar.
Delta Silver Status Benefits Valued
Next I'll assign a somewhat arbitrary value to each benefit with the assumption that you'll continue to fly Delta enough to earn Silver status in the future.  To be clear, the value of these benefits is completely subjective.  Use your own judgment to decide how much each feature is worth to you.
Free Upgrades to First Class: $75
Rationale: While Silver status first class upgrades aren't common, they're great when they come through.
Free Upgrades to Comfort+: $50
Rationale: For some, the free alcoholic drinks in Comfort+ can be valuable.  If you're not a drinker, it's probably worth less than $50.
Complementary Preferred Seats: $25
Rationale: I punted on this and simply estimated half the Comfort+ value.
Rollover MQMs: $0
Rationale: Even though I highly value this feature, it doesn't in itself offer extra perks while you have Silver status.  Instead, it makes it easier to earn status in the future.
Waived bag fees: $50
Rationale: This is the hardest one to estimate. If you already have a Delta Gold, Platinum, or Reserve credit card, then you already get a free checked bag.  How much is a 2nd bag worth?  Probably not much to most frequent flyers.  But the value isn't zero.  Having Silver status means that you could optionally drop the Delta credit card and still get free checked bags.  That's worth something. On the other hand, this feature could be quite valuable for those who don't have a Delta credit card.  You could save a lot of money, especially when traveling with a group (everyone on the itinerary with you, up to 8 guests, gets a free bag).  But it would be wrong to value it more than the $95 annual fee on the Delta Gold credit card since that's an alternative way to get the same benefit.  So I picked half of $95 and rounded up.
2X more miles earned: $60
Rationale: If you spend $3,000 per year on Delta flights (the amount required for Silver status MQDs), then this benefit is worth an extra 6,000 SkyMiles.  With the Reasonable Redemption Values (RRVs) of Delta miles at 1.4 cents each, this brings the value of those extra SkyMiles to $84.  I prefer to give more conservative estimates, though, so let's peg each mile at a penny and call it a $60 benefit.
Bottom Line
Delta Silver Status is worth $260.  Keep in mind that this is a completely subjective total.
Pick your own value
Some will get much more than $260 value from Delta Silver status and others will get much less.  If you have a Delta credit card and plan to keep it, you might not value waived bag fees at all.  Conversely, if you like to have a few alcoholic drinks on each flight, you may value Comfort+ upgrades far more than $50 per year.  To determine how much Silver status is worth to you I recommend evaluating each of my above estimates and deciding for yourself how much you value each perk.
Next up…
I plan to look at the value of Delta Gold status relative to Silver status.  That is, how much more valuable is Gold status than Silver status?  Then I'll do the same with Platinum status compared to Gold, and Diamond compared to Platinum.  Stay tuned.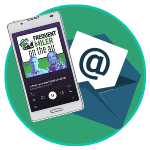 Want to learn more about miles and points?
Subscribe to email updates
 or check out 
our podcast
 on your favorite podcast platform.