I haven't done a mattress run in years, but I'm planning one now.  A mattress run is where you book and check in to a hotel just for the points and/or to earn status.  About 5 years ago, when Club Carlson offered 50,000 points for a one night Radisson stay my wife, son, and I each checked into cheap Radisson hotels just for the points.  We checked in, visited the room out of curiosity, and left.  Sometime later we were each 50,000 points richer.  Similarly I once did a few mattress runs to complete a Marriott Platinum challenge, and again to complete a Hyatt Diamond challenge.
Now, Wyndham is running a terrific promotion: Get 7,500 bonus points per stay when you pay with Masterpass (limit 2 stays).  If I had an upcoming stay that could easily be switched to Wyndham, I'd do it for this promo.  But the promo isn't quite special enough to convince me to mattress run.  However, there's another promo that overlaps…
My wife had received an email from Wyndham titled "This BIG offer is for you, 'cause we miss you".  The emailed offer was for 10,000 bonus points after 1 night:
Together, the two promotions are definitely mattress-run worthy.  With both promos, a one night stay would earn 17,500 points.  Since Wyndham lets you book any Wyndham hotel worldwide for 15,000 points per night, this is more than enough for a free night anywhere.  For example, Nick pointed out the other day that there are a couple of expensive New York City properties that would offer tremendous value at 15,000 points per night:
Limit 1 per person, but there are 2 of us (or 3?)
To fully maximize the combined offers, my wife would book a single night in the cheapest property around.  The 10K offer can only be used once.  The Masterpass offer is good for two stays, but her second stay then would only earn 7,500 bonus points.  That's not bad, but we'd only do that if we had a good use for that second stay.
I was bummed that I didn't receive the same 10K offer email.  If we both had that offer we could each check in to a hotel and each get 17,750 points.  So, for the first time in a couple of years, I logged into my Wyndham Rewards account.  Lo and behold, the 10K offer was right there in the top, right corner!  I clicked the little "register" link and was all set!
My son didn't have a Wyndham account so I created one for him.  I hoped that the 10K offer would be on his new account.  No luck.  It wasn't there.  Still, I'm happy to have 2 opportunities to earn 17,500 points!
Ensuring we qualify
The bonus point offers require that your account is setup to earn Wyndham Rewards points rather than airline miles.  I checked each of our accounts to verify that we were setup correctly.  We were:
Cheap nights
When checking hotel prices in my area, I found several cheap options.  For example, this one would cost $52.32 all-in:
Closer to my home, the best I found was $60.38 all-in:
Either way, 17,750 points for $60 or less is a steal.
Portal Bonus
According to CashBackMonitor, a number of portals are currently offering 5% cash back (or slightly more) for Wyndham Hotel Group bookings.
Even though BeFrugal is offering slightly more, I would go with UPromise.  I have a uPromise GoalSaver savings account which essentially bumps up uPromise earnings by 10% when you redeem cash back into that account.  So, for example, the 5% cash back earned from this stay would become 5.5%.
Of course, even 5.5% of $50 is less than $3 so we're not talking big money here, but by always shopping through portals like these the money does add up over time.
A real stay?
I would love to use these promos on a real stay rather than a throw-away mattress run.  Ideally we'd spend a weekend somewhere and my wife would check in on Friday and I'd check in on Saturday.  Unfortunately, our current plans make this difficult.  The 10K after 1 night promo requires a stay by October 9th.  We already have unchangeable travel plans for mid-August, late September, and almost all of October.  And, of course, we have other non-travel commitments on our schedule as well.  We might be able to get away mid-September for a couple of nights, but with a long month of travel ahead we'd prefer to stay home.
The parking solution
For our mid-August trip, we need to get to the airport one way or another.  If we parked at a near-airport parking lot we'd pay about $10 per day, or $50 for 5 days.  Another option is to park at a Wyndham airport hotel.  While we probably could get away with keeping the car there multiple nights following a 1 night stay, I'd prefer to go by the book.  So, I booked the "Park Before Fly 5 Days" rate at the Knights Inn which includes a one night stay and 5 nights of parking.  After taxes it came to $77.34 all-in.
And, my wife booked one night on their AAA rate for $56.69 all-in.
By booking at this rate, we'll pay a total of $134.03 for two rooms.  That's $29.39 more than the best price I was able to find elsewhere, but it gives us a very nice discount on parking and we won't have to go out of our way to check-in somewhere.
Masterpass
If you go to book these, don't forget to check-out with masterpass.  With my booking, I had no trouble in logging into my masterpass account and paying with my Chase Sapphire Reserve Visa (you don't have to pay with a Mastercard).
My wife's reservation was tougher.  She didn't have a Masterpass account yet, so I tried to create one for her in the process of checking out.  That didn't work.  The system got hung up on the screen where she entered her name, address, and phone number.  It simply wouldn't proceed and wouldn't show an error message.
I could have had my wife check out with my Masterpass account, but I didn't want to risk it in case they somehow track the Masterpass offer along with the particular Masterpass account.  The solution turned out to be simple.  In a separate browser, I went to masterpass.com and created an account for her.  We then had no problem checking out with her new Masterpass account.
Totals
I expect to get a little over $6 back from uPromise, so our total cost for this venture should add up to about $128.  We could have done it cheaper if we hadn't included parking in the deal.  In exchange for the $128, we'll earn bonus points from the two promos, plus regular hotel points for the stay.  Wyndham offers 10 points per dollar or 1,000 points per stay, whichever is more.  For these stays, we'll each earn 1,000 points.  So, in total I expect we'll each earn as follows:
1,000 points for the stay
10,000 bonus points for a one-night stay
7,500 bonus points from Masterpass
18,500 points each
+ 5 nights of airport parking
And, since we'll both being doing this, we'll earn a total of 37,000 points for $128.  That's about 1/3rd of a cent per point.  More importantly it's more than enough for two nights at any Wyndham property worldwide.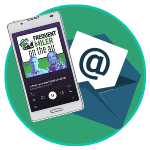 Want to learn more about miles and points?
Subscribe to email updates
 or check out 
our podcast
 on your favorite podcast platform.