2-3 times a year Kimpton releases a (not so) Secret Password. If you mention the password when checking in, you'll get some kind of treat or benefit. They've announced their latest password that's valid for the next few months – No Shade.
The Deal
The new Kimpton Secret Password is NO SHADE.
Key Terms
Password is valid when checking in for stays from May 26-September 3, 2023.
Quick Thoughts
When staying at a Kimpton in Chicago a few years ago, I mentioned the password and we got to pick a prize out of a bowl which turned out to be a $30 food and beverage credit. Other people have reported getting free parking, a bottle of champagne and other types of perks, so it's definitely worth saying "No Shade" when checking in.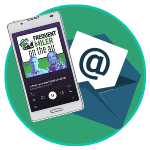 Want to learn more about miles and points?
Subscribe to email updates
 or check out 
our podcast
 on your favorite podcast platform.