Do you remember our informed newbie, Ben?  First, we helped him form a credit card plan.  Next, he successfully signed up for three cards at once.  Intentionally, all three were business cards that do not report to personal credit bureaus.  This way, Ben can sign up for lots of cards without exceeding Chase's 5/24 limits.  I now have Ben's initial results.  Not surprisingly, his credit score was barely effected.  The surprise was the number of points that showed up on his first statement…
As a reminder, on June 20th Ben signed up for each of the following offers:
Credit Impact
We expected Ben's credit report to show only two new inquiries since the Chase business card inquiries should be combined into one.  And we expected no new accounts to show on his report since Chase and Amex business cards aren't reported to the personal credit bureaus.  In other words, the applications and new accounts should have had very little impact at all on his credit report and score.  Early results have confirmed our expectations…
Here, for example, was his prior Experian score and summary:
And, here's his new one:
You can see above that Ben's FICO score dropped 6 points due to the 2 inquiries.  That's not bad at all.  Plus, based on prior experience, I'm sure that his score will fully recover in the next 60 days or so unless he applies for more cards in the meantime.
You can also see above that there are no new accounts on his credit report.  He had a total of 9 accounts before and has 9 now.  That again is because the business cards he signed up for were not reported to the credit bureaus.
Here also is a look at his TransUnion and Equifax scores as reported by Credit Karma.  His TransUnion score fell 3 points and his Equifax score increased by 1:
Progress Towards Minimum Spend Requirements
Ben lives in a retirement village where he is billed about $5K monthly for his rent and other services.  In one fell swoop, he knocked out the $5K minimum spend requirement for the Ink Business Preferred card by paying this bill via the Plastiq bill pay service.
Ben has put all other credit card charges on his Delta card (about $800 so far).  He plans to knock out the Ink Cash $3K spend requirement plus about $2K of the Delta $4K requirement with next month's rent & services payment via Plastiq (he'll have to make two separate payments).  Since the Delta spend requirement allows 4 months (vs. 3 months with the other cards), he has plenty of time to tackle the rest later.
Ben's 3X Surprise
Ben's Ink Business Preferred statement showed more Ultimate Rewards points than he expected.  He expected to earn just over 5,000 points from spend, plus 80,000 bonus points from the signup offer.  Instead, he found over 96,000 points!
His Plastiq payment had counted for 3X!
This surprised me and Ben!  Plastiq rent payments used to result in 3X rewards with this card, presumably because they were coded as travel.  But, as we reported previously, it seemed that Plastiq 3X opportunities died in May.
I asked Ben to look at Chase's Blueprint feature to see how the expense was coded.  It showed up as Miscellaneous Services.  That's weird.
So then I asked him how the recipient was setup within his Plastiq account.  First, he set it up as a payment to a business:
Then, when asked to categorize the business, he had picked "Other".  He explains that his bill includes things other than rent, so he didn't pick the Rent or Mortgage option.
It is a complete mystery to me as to why Ben's bill payment via Plastiq resulted in 3X rewards.  It doesn't seem to fit in any of the Ink Business Preferred card's 3X categories (travel, shipping, internet, cable, phone, or advertising with social media sites).  Regardless, I'm happy for him!
Note that I have no idea if this result is reproducible.  If you have the Ink Business Preferred card, it may be worth setting up a payee in the business… other category to see what happens.  If you try it, please let us know the results!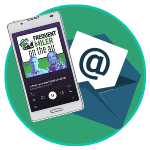 Want to learn more about miles and points?
Subscribe to email updates
 or check out 
our podcast
 on your favorite podcast platform.