A reader commented on a post over the weekend with a piece of information that was news to me: Hyatt offers a family plan rate that includes up to 50% off a second room when you reserve a second room for children 18 years old or under. What's more, our reader claimed it could be applied to rates like AAA — and this appears to be true. Unfortunately, you won't earn Hyatt points on the 2nd room, but you will still be eligible for points/elite credit on the first room and items charged to your room. Furthermore, it looks like this rate can be used with award stays.
Hyatt Family Rate
According to the Hyatt website, the Family Vacations Plan offers "up to a 50% discount on a second guest room for the kids". The catch is that you need to call in for the discount at 1-800-55-HYATT.
Reader Greg Z's comment was about a straight half off the price of the second room, though as you can see the terms state "up to 50% off". I tried to test this out by calling for a reservation for the same dates that Greg used as an example in yesterday morning's post about the booking the 4th night free online vs over the phone. Unfortunately, the Hyatt he used in that example did not have any Hyatt family plan rates available for those dates. In fact, I asked the agent about any other dates and she said that she did not see the family rate available at any point on the schedule at that property. However, I called on another hotel and was successful in finding a discount.
Hyatt Regency Monterrey example
I was looking for availability at the Hyatt Carmel Highlands that Greg has reviewed before, but came up empty on my first few searches. I settled on dates in September for the Hyatt Regency Monterrey Hotel & Spa on Del Monte Golf Course as an example property. I looked up a 4-night stay from September 6th-10th, 2017 and found these rates:
As you can see, the AAA rate, which can be canceled up to 48hrs in advance, is equal in price to the non-refundable Advance Purchase rate and $10 less expensive than the Member Rate. I called and asked about a Family Rate for the same dates and was quoted the following:
Room #1: $179.10 per night (plus taxes and fees)
Room #2: $139.30 per night (plus taxes and fees)
As you can see, that's not half off on the second room. More precisely, it's about 22.2% off of the AAA rate for the second room. That's definitely not as good as I'd hoped, but it sure beats paying full price. It's worth noting that according to this old Flyertalk thread, the discounted room can only have children registered in it. It's also worth noting that I called more than once and verified that the rate was the same whether for 2 adults and 2 children or 3 children. Over the course of four nights, the savings on the second room is $159.20. The downside is that the second room will not earn Hyatt points on the room rate. According to the old Flyertalk thread, food and other charges made to the room can earn Hyatt points (provided they would normally earn points).
How to maximize it
There are two ways I would consider maximizing this family rate.
Option #1: Combine with 4th night free
The first choice that comes to mind is to combine the family rate with a Citi Prestige 4th night free booking via the Prestige Concierge (see our Complete Guide to Citi Prestige 4th Night Free for more information on how to do so). When booking via the Prestige Concierge, you should be able to attach the AAA discount. After you make your booking with the Prestige Concierge, I would try to call Hyatt and see if they would attach the family rate to the existing booking that you made through the Prestige Concierge. While we haven't tried it, Greg and I suspect it would probably work since we know that the second room family rate discount can apply to a AAA rate. Assuming that works, you would get back $179.10 from your Citi prestige card and save $159.20 over the full cost of your second room — nearly getting a second 4th night free benefit out of the family plan room.
While the savings may not be amazing in that specific circumstance, I imagine that Greg Z has found some instances where the family rate is more competitive.  You might do much better — though saving $338.30 between the Citi 4th night free and the family rate isn't bad compared to paying the AAA rate for both rooms.
Option #2: Combine an award stay reservation with the family rate
Interestingly, in the Flyertalk thread, the Hyatt rep confirmed (several years ago) that this rate is valid at most Hyatts worldwide (excluding Hyatt Place and Hyatt Summerfield Suites, a brand they've since discontinued in favor of Hyatt House, which may still be excluded). They go on to also confirm (in the second response below) that the family plan rate can be used in conjunction with award stays.
That sounded a little too good to be true — and the thread is nearly 7 years old. I called Hyatt to confirm whether or not this is correct. The phone rep told me no — he said that the family rate can not be booked in conjunction with an award stay. However, I wasn't convinced that the rep with whom I spoke was sure — he stayed firm that it couldn't be used with an award stay, but I got the feeling that he was saying what he thought made sense rather than what he knew to be true. I got on Twitter and contacted the Hyatt Concierge for more information. This was our exchange:
While I've had phone reps give me incorrect information before, the Hyatt Concierge on Twitter hasn't failed me yet. Based on the Flyertalk thread and the Hyatt Concierge response, I feel confident that the family rate can be applied to award stays. You may have to HUCA (Hang up, Call again) if the first rep tells you no. However, I expect it can be done. Greg recently wrote about the challenge of hotel booking for three in London — this trick could certainly come in handy in Europe.
Bottom Line
If you already have a family vacation planned and were going to require two rooms, it's certainly worth calling to ask about the family plan rate. I don't know if it was due to my Globalist status, but each time I called (and I called several times), a representative picked up within 20 seconds of completing the automated menu with the name of the hotel, check-in date, number of nights, and number of people. It was very efficient — I don't think I spent more than 3 minutes on the phone with each call. I can't guarantee amazing savings, but if you're traveling with a family, every little bit counts.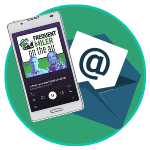 Want to learn more about miles and points?
Subscribe to email updates
 or check out 
our podcast
 on your favorite podcast platform.