A few years ago, Chase's Sapphire Reserve card was arguably my single favorite card, but when the revamped Amex Gold card hit the scenes, it quickly became a worthwhile competitor.  And when the pandemic hit and stopped most travel, the Gold card was clearly superior.  That said, Chase has been nimbly fighting back and I'll argue here that they now may just have the upper hand..
Amex was prepared for the pandemic
In 2018, Amex replaced the Premier Rewards Gold card with the almost-all-new American Express® Gold Card.  The former was primarily a travel card with some "everyday" bonuses tucked in.  That old card earned 3X Membership Rewards points for airfare and 2x at US restaurants, US gas stations and US supermarkets.  The new Gold card was arguably less a travel card and more of a stay home and get rewarded card with 4X at US Supermarkets (up to $25K in purchases, then 1X) and 4X at restaurants.  Plus it offers $10 per month in dining credits for any purchases at Boxed.com, Shake Shack, Seamless/Grubhub, Cheesecake Factory or Ruth's Chris Steakhouse.
When the pandemic hit, the Amex Gold team looked like geniuses.  Even when everything was shut down, we needed to eat.  While we stopped spending for travel, we continued spending at grocery stores and restaurants, both of which earn 4X with the Gold card.  Our restaurant spend was mostly for pickup or delivery and so the Gold card's monthly $10 dining credits were suddenly more useful than ever for spend with Grubhub or Seamless.  In many ways, the Gold card was a natural fit for the pandemic.
Chase was caught flat-footed
In complete contrast to the Amex Gold card, Chase's Sapphire Reserve card was a terrible fit for the pandemic.  The card's greatest strengths involve travel: $300 annual travel credit; Points worth 1.5 cents each towards travel; 3X earnings for travel & dining, and 10X Lyft (thru 3/22); best-in-class travel protections; Priority Pass lounge access; and one year Lyft Pink membership.  Without significant travel in our lives for the foreseeable future, many of us began to wonder if the card was worth keeping.
In the early days of the pandemic, the only pandemic friendly features of the Sapphire Reserve card were the recently introduced DoorDash benefits ($60 per year plus free DashPass membership) and 3X earnings at restaurants, including pickup and delivery services.
Chase responded
Chase has clearly made it a priority to do what they can to keep people using their cards, even without travel.  They've repeatedly introduced offers for bonus points with pandemic-friendly categories of spend.  For the Sapphire Reserve, they offered 5X at grocery stores in the spring.  In the summer they moved to 5X for Instacart (along with $50 Instacart membership credit), 5X at gas stations, and 10X for streaming.  And now they're offering 3X at grocery stores through April 30 2021 (on up to $1K spend per month).
Additionally, Chase made the Sapphire Reserve card's $300 travel credit much easier to earn.  Through June 30 2021, gas and grocery purchases are reimbursed from this travel credit.  This $300 credit is so easy to earn that it makes the $550 Sapphire Reserve card feel more like a $250 card.  That's not even accounting for the fact that anyone renewing this year was (or soon will be) charged only $450.
Chase also extended the one-year of free Lyft Pink membership benefit to 17 months for those who signed up for that benefit by October 31.  This is useful during the pandemic because Lyft Pink now includes GrubHub+ (which offers unlimited free delivery plus other perks).  I think that Lyft's addition of GrubHub+ was lucky for Chase since it made Chase's Lyft travel benefit relevant to those who aren't traveling.
The combination of bonus point offers, easier to use $300 annual credit, and GrubHub+ brought the Sapphire Reserve card up to par with the Amex Gold.  Yes, the Gold card has arguably better pandemic earnings with 4X grocery and dining, but Chase is now in the ballpark with 3X grocery (up to $1K per month) and its continued 3X dining.
In two areas, though, Chase's Sapphire Reserve has surpassed Amex Gold in stay-at-home benefits:
Pay Yourself Back at full travel value: Through April 30 2021, get 1.5 cents per point value when using points to Pay Yourself Back for grocery, dining, home improvement, and select charity spend.
Many of us have moved our workouts from the gym to home and so those Peloton credits can come in handy.  Even if you don't have a Peloton bike, you can use their digital membership for many kinds of at-home workouts.  Amex could have done something similar for the Gold card.  In fact, they did do something similar for Platinum and Blue Cash Preferred cardholders (see: New at-home Variis by Equinox fitness benefit on Amex cards starts today), but other cardholders, including Gold cardholders, get a maximum of only $30 back after 3 months.
Amex replaces airline fee credits with Uber / Uber Eats
Amex has announced that beginning in 2021, the Gold card will feature a monthly $10 Uber / Uber Eats credit.  The card's $100 airline fee credit will be removed after 2021.
Additionally, Amex Platinum, Amex Green Card, and Amex Gold cardholders are now able to sign up for a complimentary Uber Eats Pass Membership for up to 12 months.
Point value for non-travel rewards
Chase's biggest strike against Amex is with their Pay Yourself Back feature.  This lets us redeem points at the full 1.5 cents per point value for things other than travel.  Since it works with grocery store purchases, you can even redeem points for gift cards purchased at grocery stores and so the range of rewards is practically limitless.
Amex, on the other hand, has done nothing to-date to make their points useful for those who aren't ready to travel.  It's hard to get even 1 cent per point value for non-travel awards let alone anything near the 1.5 cents per point that Chase offers.
To me, the ability to get good value redeeming points for non-travel awards is the key to making a card truly useful during the pandemic.  With Amex, sure you can continue to rack up points at a great pace, but getting value from those points is quite a trick.  The only real option for getting outsized non-travel value from Amex is to add in a $550 Schwab Platinum card so that you can cash out points for 1.25 cents each.
For more on this topic, see: Great value for non-travel rewards (want stuff?)
Pandemic comparison: Sapphire Reserve vs. Amex Gold
Let's look at major features side by side to see which card is best during the pandemic:
Amex Gold
Sapphire Reserve
Annual Fee
$250
$250-ish*
Food Delivery / Pick-up Perks

$10 per month GrubHub/Seamless credit
$10 per month Uber Eats credit (beginning Jan 2021)
Uber Eats Pass Membership for 12 months

DoorDash $60 per year in 2020 & 2021
Free DashPass membership for at least 1 year
GrubHub+ for 12 months (via Lyft Pink membership)

Point Earning

4X dining
4X US grocery (up to $25K)
3X flights

3X dining
3X grocery (up to $1K per month through April 2021)
3X travel

Home Workout Perks
Variis fitness app: $10 back per month for 3 months.
Peloton: $120 back in statement credits.
Point value for non-travel rewards
1.25 cents per point, but only if paired with the $550 Schwab Platinum card.
1.5 cents per point via Pay Yourself Back
As you can see above, the Amex Gold card has a huge edge with up to $240 in food delivery/pickup credits (vs. Chase's $60).  The Gold card also edges out Sapphire Reserve's point earnings for non-travel spend.
Chase offers better at-home workout credits, but the real advantage Chase has over Amex is with the value you can get for non-travel rewards.  I think that's huge.
Bottom Line
I think that Chase has done a remarkable job of turning an excellent travel card into an excellent stay-at-home card.  Sure, I'd love to see consistent 4X earnings instead of 3X, but not if it means giving up the awesome Pay Yourself Back feature.
Meanwhile, the Amex Gold card was already a great stay-at-home card before the pandemic and I think that the addition of Uber Eats credits makes it even stronger.  After all, with this $250 per year card it's now possible to get $240 per year in food delivery or pickup credits!  Amex's Achilles heel is that they've done nothing to improve the usefulness of their points for those not traveling.  Sure, you can use points for terrible value to buy things on Amazon, but I'd never advocate that.
Ultimately the pick of which is best may come down to whether you want to spend your points now, or hoard them for future use.  If you want to spend them now, then you'll probably be very happy with the Sapphire Reserve.  If you want to hoard for future travel, then the Gold card may be your best bet.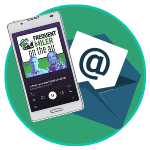 Want to learn more about miles and points?
Subscribe to email updates
 or check out 
our podcast
 on your favorite podcast platform.