Alright Nick.  You asked for it and here it is: Two Global Upgrade Certificates (GUCs) just for you.  But there's a catch.  You have to take me with you.
Clowns to the left of me!
Jokers to the right!
Here I am GUC in the middle with you.
In my post outlining my plans for Delta elite status in 2021, I wrote that for the first time ever I was going to pass on Delta's Global Upgrade Certificates as a Choice Benefit for my 2020 elite status.  Instead, I said that I would take 25,000 miles.  And Nick roasted me for it:
Nick (jokingly?) said that even if I couldn't use the upgrade certificates myself, surely I knew somebody that could use them this year, like "maybe the employee of the month?"  I'm not sure why Nick wanted me to give the upgrades to Stephen or Carrie, but I explained to him that Delta GUCs (Global Upgrade Certificates) don't work that way.  You can gift them to a friend, but only if you fly the same flight.  And so, that was that.  Or so we thought…
A longtime reader reached out to suggest that we make a game of this.  Why not collect my GUCs (rhymes with "ducks") and fly somewhere with Nick?  Indeed!  Why not?
The GUC stops here…
OK, Nick, here's how this is going to work…
On January 30th, I'll select 4 Global Upgrade Certificates as one of my Delta Diamond 2020 Choice Benefits.  The catch, as I said before, is that you have to take me along.  Use 2 of the GUCs for yourself and 2 for me.  This means that we can book a round trip flight to anywhere in the world that Delta (or select partners) fly.  We'll pay economy prices and use the GUCs to hopefully fly lie-flat business class.
Update: As promised, I selected the GUCs on January 30th. Here's a video to prove it:
We'll each pay our own way, but Nick will plan the entire trip.  As long as I can apply the GUCs to the journey, I'll go along — like it or not.  Our GUCs will expire January 30th 2022.  This means that we have to fly by January 30th, 2022 — it's not enough just to book by then.
Nick can find flights on Delta or select airline partners such as Air France, KLM, Virgin Atlantic, or Virgin Australia.  In some cases, in order to use GUCs, it's OK to purchase these flights through the partner's booking channels, but in other cases the flight must be marketed by Delta.  Nick can find details, by partner, in this post: Delta global upgrade certificates now improved for partner flights.
Bonus Point Opportunities
In addition to getting the joy of travelling somewhere with me, Nick will have plenty of opportunities to earn Frequent Miler Bonus Points.  The following are the bonus point opportunities that we've identified so far, but we welcome reader suggestions as well!
Fly safe & don't get cancelled (Good GUC with that…)
Neither of us are currently interested in flying until after we get vaccinated.  Additionally, we have no idea when many countries will open to travelers from the United States (although I published my predictions here).  My bet is that international travel to many destinations will be both possible and safe by September or October 2021, but there's absolutely no guarantee.  Nick will earn mega-bonus points if he plans a trip that actually happens and where we both feel safe enough to travel.
Elite status for Nick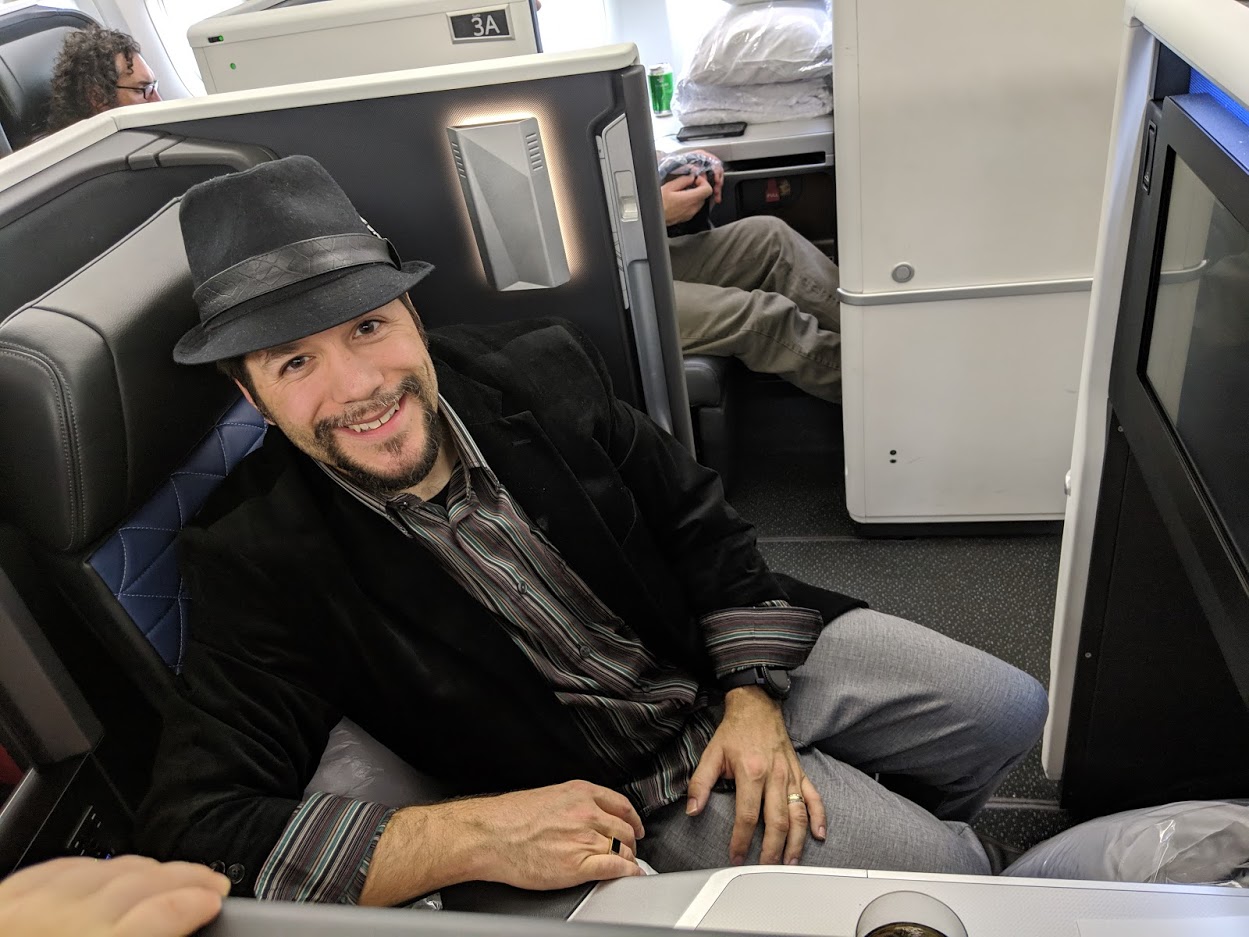 Bonus points if Nick earns high level elite status as a result of this trip.  For example, maybe this trip could be used to complete a Delta elite status challenge.  Alternatively, it should be possible to earn at least low level status with Virgin Atlantic or Air France.
A GUC for a Duck
Nick will earn a bonus point each time we collect a rubber duckie (from a hotel stay perhaps?).  Bonus points will also be awarded for any significant interaction with ducks, such as feeding them (as long as no ducks are harmed).
Sweet suite GUC

Nick will earn bonus points if we fly at least one significant leg of the trip in a business class suite, such as Delta One Suites, shown above.
KLM Delft Blue houses

Nick will earn bonus points if we collect KLM Delft Blue houses on the trip.  KLM presents every World Business Class passenger with a gift: a Delft Blue miniature traditional Dutch house, filled with Dutch gin, also known as genever.  Details here.
I've never flown KLM business class, so Nick will get extra bonus points for this one!  Note too, that this one may be extra hard to achieve given that KLM has cancelled all of their longhaul routes.  Hopefully these flights will return before we need them.
Air France's signature business class lounge
Nick will earn bonus points by ensuring a visit to Air France's signature business class lounge at Charles de Gaulle Airport (Hall L of Terminal 2E).  This lounge includes a huge wellness area (pictured above); a "Gourmet Table" with chef-prepared dishes; and much more (details here).  As long as we return from Paris or have a layover at CDG, I believe we'll get free access to Air France's business class lounges.
Free (or cheap) stopover perks
In the post "The best stopover deals worldwide" I detailed many different free tours, free hotel stays, and more that are available from select cities, select airports, and select airlines.  Nick can earn lots of bonus points by including free or cheap stopover perks on our journey.
Outsized hotel point value
Nick can earn big bonus points by getting far outsized point value for our hotel stays.  I want us to get at least 4 cents per point value compared to cash rates.
Outsized activity point value
Nick can earn many bonus points by somehow finding an opportunity to get outsized value by using points to book activities such as tours, dining experiences, shows, etc.
Reader Ideas
Do you have any ideas for making this GUC trip more fun or interesting?  Any other ideas for bonus points that Nick can earn?  What should Nick do with all of the bonus points he collects?  Are they somehow worth something?  Please comment below.
Reader ideas collected so far…
Points for destinations that one or both haven't previously been to
Points for creative destination
Points for distance travelled
Points for different products flown
Points for varying routes out and back
Points for flying around the world (Greg's note: Yes! Bonus points if we cross both the Atlantic and Pacific)
Points for clearing multiple segments into business class. Subtract points for failing to clear (Greg's note: Yes, Nick definitely loses points if we sit in coach!)
Points for using Spirit for positioning flights (Greg's note: I won't subtract points if I have to fly Spirit — as long as I can get a big front seat)
Points for making good use of Spirit swag on our luxury trip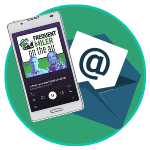 Want to learn more about miles and points?
Subscribe to email updates
 or check out 
our podcast
 on your favorite podcast platform.