Ever since Delta did away with their award charts, they've maintained that the award price you see online is the award price.  Period.  And, supposedly, there's nothing you can do about high award prices except wait and hope that prices come down.
In the good old days, there was something you could do about it.  You could find saver award space segment by segment and string the segments together for a cheap award.  Here's a simple example…
Suppose you want to fly round trip from Buffalo NY to Greensboro NC, and the award search engine tells you that it will cost 50,000 miles.  That's not good.  You know that, despite the lack of award charts, saver level domestic awards would cost 25,000 miles or less.
In the old days you would then hunt for one-way saver level award space segment by segment.  For example, you could look for saver space from Buffalo to Detroit then from Detroit to Greensboro.  And you would do the same for the return trip (back in those days, Delta charged the same for one-way and round-trip awards so you always wanted to book round-trip).  And, if you found that space, you could then plug in those city pairs to Delta's multi-city search tool and book the entire award for the saver level price (25,000 miles round trip).  Of course, the web site would error out before you could complete the booking, but then you could call Delta and have them book it over the phone.
That was then.  Today, Delta's multi-city search returns the same inflated price as their regular round-trip search.  And phone agents do the same.  Fortunately, there is a workaround…
Building saver awards segment by segment
The Free-quent Flyer recently found that you can piece together saver level awards as described above by booking with Korean Air Skypass miles.  Korean Air has their own multi-city search tool and it works the way Delta's site used to (except that it doesn't error out as often!).
I successfully duplicated The Free-quent Flyer's experiment.  Korean Air is able to piece together saver level segments into a single saver level award.  If you don't have Korean Air miles, you can transfer Chase Ultimate Rewards points to Korean Air as long as you have a premium Ultimate Rewards card such as Sapphire Preferred, Sapphire Reserve Ink Plus, or Ink Business Preferred.  SPG and Diner's Club also transfer to Korean Air.
I also tested this segment by segment approach with Air France, but was unable to duplicate the results.  It appears that Air France somehow mimics Delta's own approach to identifying multi-stop saver level award space.
Good news for traveling to Hawaii
It's pretty well known that Korean Air offers super cheap SkyTeam awards from the US mainland to Hawaii.  They charge just 25,000 miles round trip in coach, or 45,000 miles round trip in first class.  Delta, meanwhile, charges at least 45,000 miles round trip in coach and 80,000 miles round trip in first.
Even better, you don't have to do all of the work yourself like in the old days. Korean Air does a pretty good job itself in finding creative routings to get you to where you want to go.  If you don't mind a couple of stops, your chance of getting saver level awards to Hawaii are far better with Korean Air than with Delta.
Unfortunately, Korean Air doesn't offer a calendar of available dates the way Delta does.  And, it takes a long time to search for award space for a single round-trip.  So, hunting for available dates through the Korean Air website is painful.
How to find the right dates
Since Korean Air doesn't have a SkyTeam award calendar, I recommend starting by searching Delta.com for award flights to your desired destination.  If Delta shows saver level awards, then you should be all set.  You can then book with Delta miles, Korean Air miles, Air France miles, or other Delta partners.
If you can't find saver level awards through Delta.com, you can at least see which routes Delta serves.  For example, in looking for award fights from Detroit to Honolulu, I saw that Delta frequently wanted to route me through LAX.  That said, I had to search far and wide to find saver awards for the entire trip.  For example, when searching just for one-way awards to Honolulu I couldn't find any availability in July (we're looking for 22,500 miles, or less, one-way):
So, I searched segment by segment.  First I searched for non-stop saver level awards from Detroit to LAX and found only July 13th available at 12,500 miles or less:
And I searched LAX to Honolulu for saver awards (22,500 miles or less).  There were many available dates including July 14th:
It occurred to me then that it might be possible to fly to Los Angeles on the 13th and to Honolulu on the 14th.  On Korean Air's website, I searched for a round trip award from Detroit to Honolulu starting on the 13th.  I picked a return date in September that I knew was available all the way through since this was just an experiment.
This test was partially successful.  Korean Air did find flights, but it didn't find the non-stop to LAX.  It wanted to route me through Atlanta first, then through LAX to Honolulu:
So, I next entered my specific dates of interest into the Korean Air multi-city search.  I put in July 13th for the flight to LAX, and July 14th for the flight to Honolulu.  Again, the return date was simply one that I knew would work:
The search was a success!  Via the multi-city search, I was able to get my desired non-stop flight to LAX on the 13th and a non-stop flight to Honolulu on the 14th.  And, as expected, the entire round-trip priced out at only 25,000 miles!
Identifying Delta Saver level pricing
While the above steps can be very useful for finding piecing together Delta saver level awards, one confusing piece is that you have to know the expected saver level price of each leg of your trip when using Delta.com.  Since Delta no longer publishes an award chart, this is difficult.  Fortunately, Travel is Free published a Delta SkyMiles award chart.  If you find awards on delta.com for the same price or less than listed in Travel is Free's chart, then you know you found saver level space.
Another great use of Korean miles is to fly Delta business class to Europe
Delta's international flights to Europe all feature lie-flat beds in business class.  And while Delta charges 140,000 miles round trip, Korean Air charges just 80,000 miles round trip!  Unfortunately, Korean Air does pass along fuel surcharges even when Delta does not.  So, you may have to pay $300 to $600 in fees to book each ticket.  Still, if you want to fly Delta business class, this is a relatively cheap option.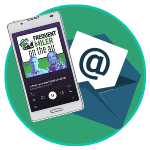 Want to learn more about miles and points?
Subscribe to email updates
 or check out 
our podcast
 on your favorite podcast platform.