Arguably, the best use for frequent flyer miles is long haul international flights in business or first class.  This is the only way many of us will ever experience the luxury of flying with lie flat seats, elaborate meals, and top notch service.  I don't disagree.  Avid point collectors have the means to experience these "once in a lifetime" trips year after year.  That being said, domestic travel is a more common need for most of us, and ticket prices have been rising steadily.  Luckily, as point collectors, we seem to have a glut of great domestic flight options these days.  Here is a round up of some of my favorites…
Citi ThankYou: More than $3,125 worth of travel
Citi has quite a few decent signup bonuses right now that will award you ThankYou points (you can find these on my "Best credit card offers" page):
CitiBusiness: 50K
Citi ThankYou Preferred: 40K
Citi Forward: 30K (via this FlyerTalk trick)
Citi ThankYou Premier 25K
Citi allows each person to sign up for two Citi cards at a time.  After that, you need to wait approximately 95 days before signing up for more.  A couple could leverage these deals as follows:
Round 1: Each person sign up for two cards: the CitiBusiness card and the ThankYou Preferred.  Total ThankYou haul: 180K
Round 2 (95+ days later): One person sign up for the ThankYou Premier and the other sign up for the Citi Forward card.
After the two signup rounds described above, this couple would have over 235,000 ThankYou points.  The reason for getting the Forward card (besides the sign-up bonus) is that it allows this couple to continue to earn ThankYou points at a rate of 5 points per dollar at restaurants, movie theaters, and bookstores (see "Forward 5X").  The reason for getting the Premier card is that it allows this couple to book airfare at the rate of 1.33 cents per point.  So, those 235,000 points earned from sign-up bonuses become worth $3,125 of travel!  Even better, flights flown with these points earn airline miles and elite credit.  Of these Citi cards, only the Premier card has an annual fee.  It may be possible for this couple to avoid even that by cancelling the card after a year and then have the other person sign up.  Alternate annually.
ThankYou points can be used equally well for international travel, but you are likely to find better value with other point programs especially if you want to fly business or first class.
Southwest Companion Pass: Up to $3146 worth of travel
Once a person earns 110,000 Southwest RapidRewards points in a calendar year, they are awarded a companion pass that is good for the rest of that year and all of the next.
When using points to book Southwest flights, each point is worth 1.67 1.43 cents towards "Wanna Getaway" fares. So, the 110,000 points you've accumulated are worth $1573 worth of flights for one person. However, since you can now fly a companion for free, it is really worth up to double that amount: $3146 worth of flights! Please note, though, that the only way to get $3146 worth of travel with those points is to spend them all during the two years that your companion pass is valid, and to spend them all on "Wanna Getaway" fares. While this is still an amazingly good deal, most people will probably get less than $3146 worth of travel from it.
British Airways Avios: Up to $3,885 worth of travel.
There's nothing new about this, but it's worth mentioning that British Airways Avios points offer amazing value for short haul direct flights on BA partner airlines.  Here are some examples:
Fly Detroit to NYC for only 4,500 points each way on American Airlines.
Fly Seattle to Honolulu, Hawaii for only 12,500 points each way on Alaska Airlines.
Fly NYC to Toronto or Montreal for only 4,500 points each way on American Airlines.
Fly Miami or NYC to Bermuda for only 7,500 points each way on American Airlines.
To see how valuable this is, take the first example above.  Delta and American Airlines currently charge about $700 for round-trip flights from Detroit to NYC (LaGuardia airport).  With Avios, you can take the same American Airlines flight for only 9000 points round trip.  That means you will get 7.77 cents per point value.  In other words, 50K Avios can be worth as much as $3,885 worth of travel!
To see if Avios will work for you, it's a good idea to check first for direct flights on BA partner airlines from your local airport.  An easy way to do that is to search Wikipedia for your airport and look for "Airlines and destinations".  Look for flights from One World partners such as American Airlines, LAN, and Cathay Pacific; and BA partners such as Alaska Airlines and Aer Lingus.  Then, use Wandering Aramean's Avios Redemption Calculator to figure out how many points those flights would require.  Note that the partner airline has to have saver level award seats available for you to be able to book with Avios.
Since Avios points can be transferred from Chase's Ultimate Rewards program or from American Express' Membership Rewards program, getting Avios is easy.  Here are some examples of how to get 50K Avios with a single credit card sign-up:
Chase British Airways Visa: 50K points after $1K spend
Chase Ink Bold or Ink Plus: Currently 50K points after $5K spend.  Then transfer to Avios.
American Express: Offers between 50K and 100K come and go.  Watch my "Best credit card offers" page and keep an eye out for good targeted offers in your mail.  One great thing about Amex is that they frequently offer 30% or higher transfer bonuses to British Airways.
Which to choose?
The deals shown above vary greatly, so which is best for you will depend heavily on your personal situation.  Here is a brief overview of each:
Citi ThankYou: Most flexible opportunity.  Fly any airline any time.  Earn airline miles and elite credit for flights.  Requires the most credit card sign-ups (6 cards total: 3 per person).
Southwest Companion Pass: Companion pass can be used on any Southwest flight in which seats are available.  Can be used for paid flights or award redemptions.  This deal is obviously limited to Southwest flights, which means domestic flights only.  Requires one person to do two credit card sign-ups.
British Airways Avios: Avios are the least flexible of these options since they can be used only on BA and BA partner flights.  BA flights are almost useless because BA charges huge fuel surcharges when booking awards on their metal.  Further, you'll only get good value for relatively short, direct flights.  That being said, often those short, direct flights are quite expensive so Avios can be a huge win if you can use them.  Requires only one credit card sign-up to get 50,000 points.  Of course, you can get even more value through multiple sign-ups.
What about Ultimate Rewards?
More often than not, I write about ways to earn Ultimate Rewards points.  Why not here?  As always, Ultimate Rewards are amazingly valuable and can be used for domestic flights.  Here are some examples:
Book through Ultimate Rewards to get 1.25 cents per point value (and earn airline miles and elite credit for flights).
Transfer points to Southwest and use points for "Wanna Get Away" fares.  That way, you'll get 1.67 cents per point value.  Note that points transferred in this way do not count towards a companion pass.
Transfer points to British Airways and use for short haul, direct flights on AA or Alaska Airlines.
Transfer points to United Airlines and use for domestic awards.  If you redeem 25K miles for a $500 flight, you will get 2 cents per point value.
That being said, I personally like to keep my Ultimate Rewards points for luxury travel.  For example, transfer to United Airlines and use for international business or first class Star Alliance flights.  Or, transfer to Hyatt to stay at hotels that would otherwise cost $500 or more per night.
Caution
The deals described above require signing up for various credit card offers.  If you always pay off your credit card bills in full each month, then these are terrific opportunites.  If you tend to run a balance, then do not do this.  The best rewards cards tend to also have the highest interest fees.  If you run a balance and pay interest you will not come out ahead.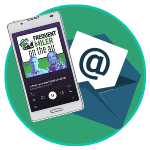 Want to learn more about miles and points?
Subscribe to email updates
 or check out 
our podcast
 on your favorite podcast platform.