The big news this week, of course, is the increased sign-up bonus for the Chase Ink cards. The following bonuses are available June 16-22 for National Small Business Week:
Extra 5K points for Ink Cash® and Ink® Classic signups (bringing the total signup bonus for these cards to 25K each)
Extra 10K points for Ink Plus® and Ink Bold® signups (bringing the total signup bonus for these cards to 60K each)
I've updated my Best Credit Card Offers page with the appropriate sign-up links.
The Chase Ink cards aren't the only limited time offers, though. There is also the 50K offer for the Lufthansa card. That offer will apparently end by June 30th. Then there are the 4 Southwest Rapid Rewards cards all with 50K signup offers. Those offers seem to come and go every few months so I'd be surprised if we don't see that pattern happen again.
Don't jump
When you read about exciting offers like these, and how great they are, and how valuable the points are, it's hard not to get carried away and jump in. Don't do it. If you're not ready to sign up for new cards or for these particular cards, then don't feel bad about saying no and missing the opportunity. If history is any guide, there will be many more great opportunities in the future. Bide your time until you are ready, and the opportunities will come.
Here are my thoughts about each of the offers…
Chase Ink cards
I've said many times that the Chase Ink cards are flat-out my favorite rewards cards. No other cards have that perfect mix of high sign-up bonuses, high earnings for spend (5X for office supplies, phone, internet, and cable!), and valuable rewards (Ultimate Rewards!). If you're ready to sign up for one of these cards, then of course you should jump on it this week while the signup bonus is higher (see How to sign up for the Ink Bold (or Ink Plus)). If you're not ready, then wait. The regular every day sign-up bonuses for these cards are still awesome.
Lufthansa card
Lufthansa miles are, ironically, the best currency for flying domestic first class on United Airlines (see "Best options for domestic First Class"). 51,000 Lufthansa miles are enough for 3 one-way domestic first class (or business class) domestic flights on United. That's really great if you'll use the miles that way. Will you? Or, will they sit in your account unused for years – perhaps until Lufthansa devalues their program? Just some thoughts to consider before jumping in.
Southwest cards
The Southwest 50K offers are terrific. As I learned recently, Southwest points are generally worth about 1.9 cents each towards Wanna Getaway fares (see "More value from Southwest points"). That means that 50K points are worth about $950 in travel. Sweet. The best use of these sign-up offers, though, is to go for the Southwest Companion Pass. If you rack up 110,000 Southwest points in a calendar year on Southwest (by flying or from credit card spend or from partners), you'll earn a companion pass that is valid for an unlimited number of flights for the rest of that year and all of the next year! The easiest way to qualify for this is to signup for two 50K offers at once (there are 4 different Southwest cards, after all) and make up the difference towards 110K through credit card spend or other means. That's an amazing deal, but for most people this is the wrong time of year to go for it. The best time to go for 110K points is at the beginning of a calendar year. That way, you can qualify for the companion pass early in the year and have almost two full years to use it. Personally, I'd wait to see if a similar deal appears in December. Sign up for two cards then, but don't put any spend on them until January so that all of your points post as early in the new year as possible. Of course, if you have lots of opportunity for Southwest Airlines travel (with a companion) towards the end of this year, it could still be worth it to go for it now. Just keep in mind that it can take time for points to post so expect to go a couple of months, at least, before getting the companion pass.
Bottom Line
Overall, each of the limited time offers discussed above really are terrific offers. On the other hand, none of the offers are so radically different from the norm that you should drop everything and sign up. If the cards are right for you, great, you'll find the offers here. If not, don't sweat it.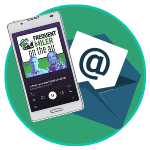 Want to learn more about miles and points?
Subscribe to email updates
 or check out 
our podcast
 on your favorite podcast platform.