The show must go on.
After almost 3 years of Frequent Miler on the Air without missing an episode, I was determined to make it work this week despite some challenges on my end. Listen to this week's "Giant Mailbag" stand-in for more on that and accept my apologies for unideal sound quality this week as we discuss our favorite practical sweet spots — those you can actually find available and that we have booked.
Elsewhere on the blog this week, we've updated some excellent resources including our Marriott Bonvoy Complete Guide and some sweet spot best uses for Virgin Atlantic points and Flying Blue miles (for those of you looking to take advantage of current point transfer bonuses). Watch, listen, or read on for more from this week at Frequent Miler.
Note that this week's video is taking far longer than usual to upload, but if the video below is not yet finished processing, give us a listen in podcast form in the next section.

1:25 This week's disclaimer
4:16 Mattress running the numbers: Is it worth mattress running to get 2x, 3x, or 4x IHG points.
10:12 Main Event: Practical sweet spot awards First up: Delta One to Europe for 50K 14:12 Star Alliance business class to Europe
17:32 Ability to book short flights cheaply
22:58 Using Iberia Avios for business class between Spain and the Eastern US
26:48 Qatar Qsuites via American Airlines miles or Avios 30:18 ANA Business Class to Japan / Asia
34:57 Hyatt awards
37:57 Vacasa vacation rentals via Wyndham Rewards
43:09 Choice privileges points for Nordic Choice properties
44:37 Capital One points for great Major League Baseball tickets
47:56 Question of the Week: I transferred points for what turned out to be phantom availability. Am I stuck? What could I have done differently?
Subscribe to our podcast
We publish Frequent Miler on the Air each week in both video form (above) and as an audio podcast. People love listening to the podcast while driving, working-out, etc. Please check it out and subscribe. Our podcast is available on all popular podcast platforms, including Apple Podcasts, Spotify, and many more.
Alternatively, you can listen to the podcast online here.
This week at Frequent Miler
Greg had already published this post before we recorded Frequent Miler on the Air but I hadn't read it before we recorded. Funny enough, these were almost exactly the same sweet spots that first came to my mind when Greg suggested the topic for the podcast. Without a doubt, these are some of the easiest-to=use sweet spots in award travel. I'd add one to the list from our discussion on the show: ANA business class between the US and Japan or Asia for 90K miles or less round trip. ANA releases more award space to their own members and the pricing on this sweet spot is fantastic, so it's one that is practical for those who plan travel to Asia.
I've never flown Virgin Atlantic Upper Class, but when I was looking to update this post in light of current transfer bonuses to Flying Blue, I came across a post from Miles Talk this week on using Air France to book Virgin Atlantic. Sure enough, I found a flight with availability on a date I needed, though after reading reviews of their 787 business class between London and New York, I hesitated on pulling the trigger on it. Other updates in this post include child award ticket discounts and a number of edits for clarity in the various sweet spots using Flying Blue miles.
I'm including this short post in week in review because I'm sure it affects many readers and it is happening on very short notice. To me, that's the kicker: as one commenter notes, some people may have made the decision to renew and expensive credit card or lounge membership expecting to be able to use the lounge on arrival only to be hit with a big policy change with little advance warning (and the same is true for people who already bought a flight on Delta with the expectation of access). I rarely ever use SkyClubs, but look to the comments for reader takes on why this change is at least disappointing in its immediacy.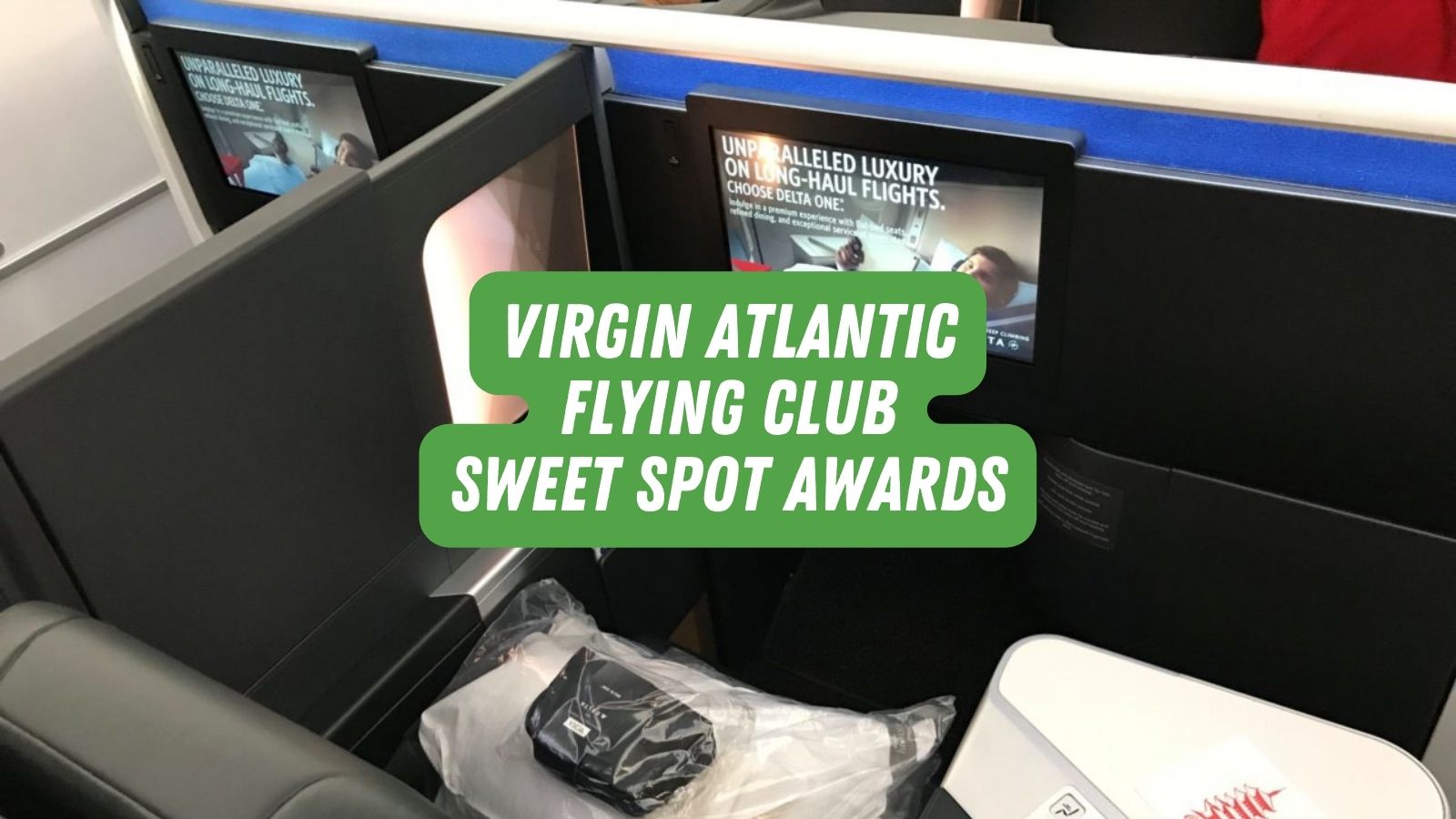 Virgin Atlantic has some excellent sweet spots in its various partner award charts, but let's be real: many of them are very difficult to book (not because the booking experience is hard but rather because finding availability for ANA first class or Air New Zealand business class is very difficult). Still, when you can find availability, and especially when that availability lines up with a current transfer bonus, how sweet it is.
We gave away prizes during our most recent Ask Us Anything, including 25,000 IHG One Rewards points to the asker of the title question about which cards Greg and I would keep if we weren't bloggers (which was a great question!). See this post for a roundup of the chat and to watch the replay.
Last month, I completed a paid stay at a Vacasa property. While Wyndham Rewards is the best way to book such a stay with points, what's the best way to book a paid stay? I found that in my case, there were several options — and the "best" option is up for debate.
I saw this post about viewing the Flying Blue award calendar and I haven't yet tried it out for myself, but I find myself very skeptical of the utility because of how unreliable the normal booking tool can be in the pricing it shows. For instance, I just searched for an award ticket on a specific date and the 1-week calendar (not the monthly one that Greg mentions in his post) showed at the top that the lowest price for my desired date was 740,000+ miles for 3 passengers. However, as I scrolled down the list of flights for that date, I found one for 188,000 miles for 3 passengers (which I only knew to scroll for because I saw it available via point.me). I feel like I have a hard time trusting Flying Blue's calendars to show accurate prices without clicking on each date and scrolling the list of flights, though perhaps I am judging a book by its cover on this calendar tool.
Marriott free night certificates can now be topped off with points and the award chart is officially a relic of the past, so it was time for Greg to dust off this guide and bring it up to date. Whenever you have a question about Marriott Bonvoy — whether you want to know how many points you'll earn per dollar spent, which credit card you can actually get or where you'll eat free breakfast with elite status (and how those elite requirements can more easily be met), this post is a bookmark you won't regret.
---
That's it for this week at Frequent Miler. Keep an eye out for this week's last chance deals and grab them before they are gone.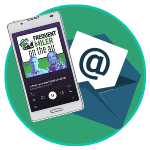 Want to learn more about miles and points?
Subscribe to email updates
 or check out 
our podcast
 on your favorite podcast platform.