Yesterday I thought it would be fun to read over the predictions I had made for 2014.  In January, 2014, I had published "Predictions of big scores in 2014," but since then I had completely forgotten those predictions.  Upon reading over that post, I was blown away by how good my educated guesses turned out to be!  Let's review…
Barclaycard will increase the signup bonus for the US Airways card
Correct!  Specifically, I wrote:
Barclaycard will increase the signup bonus for the US Airways card to attract new customers while they still can.  Expect to see an offer advertised as 60K, but it will really be a 50K offer because the extra 10K will be contingent upon an unwise balance transfer.
This one wasn't really hard to predict, but its great to see that it came true anyway.  Barclaycard did increase the standard offer to 50K, but I was wrong about how they would advertise it.  Admirably, they advertised it correctly as a 50K offer.  And, the 50K offer is still available, for now.
See also: US Airways 60K-ish offer.
Citibank will revive their public 50K offers
Correct!  Specifically, I wrote:
In order to counter Barclaycard's growth into the AA market, Citibank will revive their public 50K offers for their American Airlines branded cards.  A fight for customer share would be great for us!
And, in fact, 50K offers for both their personal and business AA card 50K offers have been available for months now.
American Express will offer short term and targeted big bonuses for their Platinum cards
Correct!  I wrote:
American Express will offer short term and targeted big bonuses for their Platinum cards.  I'd guess we'll see a 75K and maybe even a 100K offer before the end of the year.  Now that the card's lounge club access benefit is severely hobbled, Amex will be looking for new ways to win customers.  I also expect Amex will introduce a few new card benefits to ease the sting for existing cardholders.
People have been targeted with offers as high as 150,000 points for this card!  Details can be found in this Doctor of Credit post: Why You Shouldn't Apply For The American Express Platinum 40,000 Point Offers.
The impending merger of AA and US Airways will create short term opportunities for deals in both paid and award travel.
Wrong!  While there certainly have been many flight deals this past year I'm not sure that many (any?) can be attributed to the merger.
UPDATE: As Adam K points out in the comments below, there were short term deals available.  For example, for a while it was possible to use US Airways miles to book flights on British Airways without fuel surcharges.  When writing this post, I had forgotten about that!
Shopping portal mega-deals will be scarce until the fourth quarter
Sort-of directionally correct.  I wrote:
Like 2013, shopping portal mega-deals will be scarce until the fourth quarter.  At that point, we'll know which merchants are struggling to hit their sales targets when we see new 12X and 15X offers.
In reality, we saw decent portal deals show up now and then throughout the year.  The real surge in deals, though, happened in September.  One month short of the fourth quarter, I wrote this slew of Quick Deals:
A new financial product will emerge that will make manufactured spend easier than ever
Correct!  I wrote:
A new financial product will emerge that will make manufactured spend easier than ever (manufactured spend is where you put spend on your credit card to earn rewards, but still get most or all of your money back).  Whatever this new opportunity is, it will last no more than 4 or 5 weeks before it is locked down.
OK, so I was wrong about the idea that it would get locked down in 4 or 5 weeks, but I was right about the rest of this prediction.  In October, Target and American Express released a new product called the Target Prepaid REDcard in certain markets.  Within the miles & points community it has become known as REDbird due to its similarity to another product: Bluebird.  With REDbird, manufactured spend really is easier than ever.
See also:
Predictions for 2015
If you leave aside a few quibbles (such as when the 4th quarter really started), I  got 5 out of 6 predictions right in 2014 (83.3%).  So, I'll go into 2015 with 6 more guesses and in January of 2016 we can look back again to see how I did.  As to the title of this post, it was written in jest. Let me be clear: nothing is guaranteed…
Gary, from View from the Wing, will grudgingly admit that Delta SkyMiles should no longer be thought of as SkyPesos.  Delta has made it harder to earn SkyMiles, so there will be fewer in circulation, and therefore the miles people have should be more valuable (due due to less competition for award flights).  At the same time, Delta has massively improved their online award search engine, introduced the option of one-way awards, and appears to have increased saver level award availability.  Gary will continue to dislike the fact that you can't book international first class awards with Delta SkyMiles, but he'll come to accept that the value of the miles for economy and business class awards are in-line with the rest of the industry.
New 40K and/or 50K offers will spring up from lessor known banks.  As the public becomes more and more aware of big signup bonuses that are available from Barclaycard, Chase, etc., smaller banks will realize that comparable big signup offers are their best way to gain customers.
Citibank will add one or more new transfer partners to their ThankYou Rewards program.  In 2014, Citi added the ability to transfer ThankYou points to a number of airline programs (as long as you have a premium ThankYou card such as the Premier or Prestige card).  An up to date list of transfer partners (for all transferable points programs) can be found here.  My best guess is that they'll add British Airways Avios.  The addition of American Airlines would be awesome, but I think it is unlikely.
Target will continue to allow REDbird credit card loads at least until August 2015.  Many people believe that the ability to reload REDbird with credit cards will die very soon.  My guess is that it will last a while.
Target will roll out REDbird country-wide in October 2015.  Currently the product is only available in select test markets.  See "How to find REDbird."
In the fourth quarter of 2015, Amex will add the ability for REDbird customers to enroll in Amex Offers.  Serve users have had this ability for a while now and Bluebird users gained the option only recently.  See also: The complete guide to Bluebird, REDcard, Serve, and SoftServe.
So, that's it.  Those are my guesses about will be coming in 2015.  I can't stress enough that these are just guesses.  I have no special knowledge of any of these.
What are your predictions?
What do you think of my guesses?  Do you have other predictions you'd like to share?  Please comment below.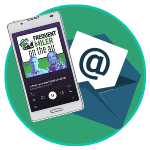 Want to learn more about miles and points?
Subscribe to email updates
 or check out 
our podcast
 on your favorite podcast platform.