Update: A representative from Citibank has reached out with more information on phone bookings for the 4th night free benefit. See added information below.
As we reported a little while ago, The Points Guy has confirmed the new benefits rolling out on the Citi Prestige card effective July 23rd, 2017. I think these changes actually mean additional loss of benefits rather than added value. Read on for why.
First, to recap, here are the confirmed new benefits:
New card will be metal
Shoprunner membership will be included
Citi Thank You points will be worth 1c each towards cash or gift card redemptions
Citi Thank You points can be used towards the 4th night free benefit at a value of 1 cent per point
You will now be able to book the 4th night free online (through the ThankYou center, the 4th night free will be shown as a discount at checkout rather than as a statement credit)
There will be a limited-time 75,000 point sign up bonus (starts July 23rd) which will require $7,500 spend in the first 3 months
Of course, these new benefits are intended to replace several key benefits that are scheduled to end later this month. Among the benefits ending or changing on July 23rd are:
No more free golf benefit
No more redemptions for 1.6c per point with American Airlines (all flight redemptions will instead be 1.25c per point)
The fourth night free will become the average cost per night over four nights (rather than the actual cost of the fourth night) and this will no longer include taxes
No more Admirals Club access
Those changes were announced nearly a year ago. I previously said that I hoped for more from the changes for a number of reasons — including the way the Prestige lacked behind competitors in offering such poor value towards cash or other travel redemptions. In fact, it's kind of perplexing that the Citi Prestige continues to only offer flight redemptions at 1.25 cents per point — lagging behind the Citi Thank You Premier's 1.25 cents per point on all travel redemptions. Now that the Prestige will lose the added value of 1.6-cents towards AA and 1.33 cents towards other airlines, I'm surprised that they didn't at least offer 1.25 cents towards all travel redemptions to Prestige card holders.
While the increased sign up bonus is certainly nice, it requires a huge $7,500 in spend that might be challenging for some people (though probably not for our readers). That said, I think online booking of the 4th night free might be the biggest loss yet to the card — at least to those who plan to use it frequently with chain hotels such as Hyatt, Marriott/SPG/Ritz, Hilton, IHG, etc. Why? Two big reasons:
1) If the fourth night is shown as a discount at checkout, I would imagine that you no longer get points for the cost of the fourth night.
Previously, the process required you to call or email the Prestige concierge. Through the concierge, you booked four nights and then paid for four nights at checkout (or immediately if it was a prepaid rate), earning hotel loyalty credit on the full cost of the 4 nights. You would later receive a statement credit to rebate the cost of the fourth night. You could essentially receive a partial rebate of the fourth night in terms of hotel loyalty points and then also receive a cash rebate for the entire cost of that fourth night from Citi. Now, if you earn points, I doubt you would earn any points on the regular cost of the fourth night.
Notice the italicized word in that last sentence? That brings me to number two:
2) I'm not sure you will earn any loyalty points or credit at all with the fourth night free benefit.
Most bookings made through online travel agencies, including the Chase Ultimate Rewards portal and other similar bank portals do not usually earn loyalty points or elite credit. What's more, you usually are not entitled to elite benefits like free breakfast or late checkout when you book through a third-party online travel agency.
There are some exceptions to that. For example, when booking through Amex Fine Hotels & Resorts or the Visa Infinite Luxury Hotels Collection, I typically have earned loyalty points and elite credit/benefits. So it's not impossible that this will be the same. However, I believe that hotel bookings currently made through the Citi Thank You travel center do not earn points/benefits. Since the 4th night free will be booked through that same system, I am not particularly optimistic that we will receive points/credit/benefits.
3) Corporate travelers may lose the ability to access special corporate rates or other special rate codes previously-bookable through the Concierge.
When booking through the Prestige concierge, it was possible to add various corporate or other special rate codes (like AAA). If limited to booking online through Citi's Thank You portal, I imagine travelers would also lose access to combining the 4th night free with those special rates. (H/T: Reader Gene)
---
Update from Citibank rep on the above information:
A Citibank representative reached out to clarify that 4th night free bookings will still be bookable via phone in addition to being able to book online. In response, I sent the following questions for Citi:
1) Will card holders still be able to use corporate codes or special rate codes such as AAA when booking over the phone?

2) Do you know if bookings will still qualify for elite credit and points as they currently do when booking over the phone?
In response, I was told that if a hotel offers discounts for members of certain loyalty or membership programs, these rates can be combined with the complimentary 4th night benefit when booked through the Citi Prestige Concierge. This tells me that discounts for AAA or Costco members, for example, should still be bookable via the phone. Corporate rates were not specifically addressed in response — though, in fairness, it's hard to speculate on corporate rates as a broad category. Furthermore, this makes me at least somewhat hopeful that phone bookings could still be eligible for points and status, though that is far from clear.
In response to the second question, I was told that cardmembers could still use their frequent traveler account when booking via the Citi Prestige Concierge. In and of itself, that isn't exactly confirmation that you'll earn points — you can add your loyalty number at check-in even if you're not going to earn points on the stay. However, this adds some further support to the hopeful conclusion above that phone bookings may be unaffected by the addition of online booking.
---
I previously said that I will likely keep the card for the trip delay reimbursement benefit, which makes this my go-to card for booking paid flights combined with the $250 annual airline credit and the occasional 4th night free booking. The uncertainty of the 4th night free benefit changes the math. If the 4th night free bookings neither earn credit nor receive elite benefits, I doubt I'll find enough use in it to add a tangible benefit. At least part of the benefit in the 4th night free was in helping to qualify/requalify for status. If I can't get any of the benefits of my loyalty and won't get credit for the nights, I think there are fewer scenarios in which I'll use it. Time will tell.
On the other hand, some people will be thrilled at the simplification of the process — online booking is much easier, and being able to use your points to pay for the first three nights might be a great benefit for those looking to use points to cover rooms in some scenarios.
What do you think about the changes? Are you more likely or less likely to sign up for the Prestige card now?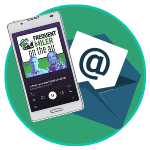 Want to learn more about miles and points?
Subscribe to email updates
 or check out 
our podcast
 on your favorite podcast platform.