Today, Rakuten is advertising 10% back at many stores both online and in-store (which can alternatively be 10 Membership Rewards points per dollar spent), some of which could make for very good deals. There are quite a few interesting retailers including Saks (for those of us that haven't used our $50 Amex Platinum credits yet), Belk, IHG and Viator.
The Deal
Earn 10%/10x at many retailers through the Rakuten shopping portal
If you're new to Rakuten
If you're new to Rakuten, there is a current referral promotion to get $30 back when you sign up and spend $30 or more within 90 days. Feel free to use one of our referral links with our thanks.
Key Terms
Valid 12/26/22 only.
Be sure to read terms for individual retailers for full exclusions
Quick Thoughts
Rakuten seems to come out with these 10%/10x flash sales every month or so. They're a great opportunity to rack up cashback or Membership Rewards (depending on what your account is set up to earn) seeing as the increased rate is available at hundreds of retailers.
Some of the highlights include:
IHG
Ace Hardware
Belk
Nike
Macy's
Viator
Athleta
Bass Pro Shops
Saks
GameStop
IHG is a great addition to this 10x day as you're taken directly to the IHG website to complete your booking, so you can use your favorite rewards credit card to earn points as you would ordinarily would on a direct travel booking. Note that you do not need to make a prepaid booking. You can book a flexible rate paid later and you should receive your 10x or 10% back within a few weeks after completing your stay.
Unfortunately, there is no way to apply this to a previous booking; you would need to cancel your existing booking and re-book by first clicking through the shopping portal today (though you'll of course want to check to make sure rates haven't increased).
10x is great, but be sure that you're comparing payouts against other portals. For example, Rakuten is offering 10% back at Athletra, but Topcashback is offering 11.55% back today. Cashbackmontior.com is a great tool for finding the best rates.
If you're shopping in-store, don't forget to link your credit card to Rakuten and look for opportunities to stack with other card-linked offers like Amex Offers or Chase Offers or maybe even other card-linked programs (see Stephen's post about which may stack).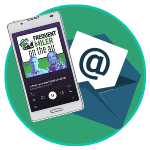 Want to learn more about miles and points?
Subscribe to email updates
 or check out 
our podcast
 on your favorite podcast platform.