There are tons of card-linked programs out there and it can be hard to know which ones stack with each other as some run on the same network while others use their own tracking network.
I've found Doctor of Credit's resource to be a huge help with this for the last couple of years, but new apps and sites are appearing all the time, some programs have changed the network they run on and other sites and apps no longer offer a card-linked element.
I've therefore put together a resource below listing all the different card-linked programs and the network they run on with all of the latest information. Please let us know in the comments of any other card-linked apps or sites you know of which aren't listed below, or if the networks used by these programs change in the future.
What Is A Card-Linked Program?
A card-linked program is an app or website which offers rewards in the form of cashback, points or miles when making purchases at participating retailers with a credit or debit card that you've linked with their program.
Some card-linked programs only require that you link a card in the app and then you're eligible to earn rewards on any offer in the app (e.g. Dosh, Rewards Network dining programs, Pei, etc.). Other card-linked programs require that you activate and/or link an offer to your card before you're eligible to earn rewards at that retailer (e.g. Rakuten in-store, Amex Offers, Payce, etc.).
Something important to note is that some card-linked offers are only eligible on in-store purchases, others are only eligible on online purchases, while some are eligible for either kind of purchase. That can be important as it can affect how else you can get rewarded for your purchase, whether that's through other card-linked programs or by other means.
For example, Google Pay has a number of card-linked offers which are eligible for online purchases. You can therefore earn cashback from a shopping portal in addition to the cashback earned from Google Pay seeing as the shopping portal isn't a card-linked transaction.
Can Card-Linked Programs Stack With Each Other?
Where sites and apps run on the same tracking network (e.g. RCLON), that'll usually mean that they can't stack with each other. There might be the occasional exception, but the general rule of thumb is that you can only earn from one card-linked program in each network for any given purchase.
However, that does mean that in some scenarios you can stack card-linked offers across different tracking networks. For example, let's say you have an Amex Offer for White House Black Market giving $40 back when spending $200. In order to take advantage of that offer you have to load it to your card. At the time of writing this post, Dosh is offering 5% cashback on White House Black Market purchases, so you could link your Amex card in that app to earn additional cashback.
That's not all though. White House Black Market is available on some RCLON-based programs. You could therefore also link your Amex card with one of those in-store offers such as Rakuten which is currently offering 2.5% back on in-store purchases.
RCLON (Rakuten Card-Linked Offer Network)
As the non-acronymed name suggests, RCLON is owned by Rakuten. This doesn't apply to Rakuten's online shopping portal, but it is used for their in-store cashback offers. A growing number of other apps and sites are using their network too.
There were reports in the past that it was possible to sometimes stack at least two RCLON programs, but that might no longer be the case. When trying to stack Google Pay and SimplyMiles, it only awarded me miles from SimplyMiles which I'm fairly sure was the first program I linked that offer to. It therefore seems best to activate an offer on the program you most want to earn rewards from, then try activating other offers in the hope that something else stacks.
Note that it's often possible to stack Google Pay or SimplyMiles with shopping portals when making online purchases. That's because both their card-linked programs often have delas you can activate for online transactions; shopping portals track online purchases differently, so you could, say, click through from Rakuten and pay with a card where you've activated an offer in Google Pay and earn cashback from both.
Rakuten in-store cash back
On Rakuten's in-store page, click 'Link Offer' to link that retailer's offer to any cards you've already enrolled in the program. If you haven't linked any cards yet or want to link more, you can do that when clicking 'Link Offer'.
Once you've used the offer once, you have to relink it again for subsequent purchases.
Their website doesn't mention it anywhere, but it apparently runs on RCLON too (thanks to Aaron for the heads up about that).
If you're not familiar with SimplyMiles, it's a card-linked program which offers bonus American Airlines AAdvantage miles. You can only enroll Mastercards, but they don't have to be Citi/AA Mastercards. That's a bit of a shame as it means this program doesn't stack with Amex Offers, but it can stack with Chase Offers if your Chase card is a Mastercard.
You can add multiple Mastercards to your SimplyMiles account; when you activate an offer, it links it to all those cards. The offers tend to expire after a month or two, but they often reappear. When that happens, you need to relink them to your cards.
SimplyMiles is interesting because they have a lot of offers which other programs that use RCLON don't have, such as Best Buy, CVS, AARP membership, restaurants, American Airlines Vacations and more.
Google Pay relaunched their Google Pay app as GPay at the end of 2020. Part of that relaunch included new card-linked offers at a range of retailers – some online and some in-store. Those card-linked offers don't require that you pay with the Google Pay app itself; instead, you enroll your card(s), activate an offer and then pay with that card.
Alaska Airlines Mileage Plan Shopping In-Store
There are several airline shopping portals, but at the time of writing this post only two of them offer in-store rewards, with one of them being the Alaska Airlines portal.
Even though their in-store offers are powered by Rakuten's network, the list of eligible retailers isn't identical  to what Rakuten offers for their own in-store cash back deals. It's therefore worth comparing eligible retailers and the rates on offer to ensure you're getting the best reward. Don't forget that airline shopping portals sometimes offer bonus miles when spending a certain amount; those bonus miles can be earned for in-store purchases too.
United MileagePlus Shopping In-Store
United's portal is the other airline portal currently offering in-store card-linked deals.
Swagbucks has all kinds of aspects to it from surveys to app downloads to a shopping portal and more. One of those aspects is a card-linked program for in-store cashback which runs on RCLON.
It offers cashback in the form of Swagbucks. Swagbucks can be redeemed via PayPal, so it's as good as cash.
A company called Prodege owns both Swagbucks and MyPoints, so it's not too surprising that MyPoints also uses RCLON for its in-store transaction tracking.
Rather than offering Swagbucks though, MyPoints offers points (which, given its name, also shouldn't be too surprising). Their points aren't worth 1 cpp (cent per point) though. Instead, they're worth closer to 0.63cpp, so bear that in mind when comparing rates. Cashback Monitor seems to use a value of 0.7cpp when comparing rates for the MyPoints online shopping portal (they don't seem to track the in-store rates), but based on redemption values that 0.7cpp rate seems overly generous.
In case you're not sure how to quickly and easily do the math, multiply the rate on MyPoints by 0.63. For example, if you'd earn 5 points per dollar, multiply 5 by 0.63 which results in 3.15 – that means you'd be earning 3.15% cashback.
Figg (Formerly Empyr)
Empyr is a tracking network which is used by many different apps in order for them to offer card-linked rewards. It was bought by Augeo in 2020 and is being rebranded as Figg. I've continued referring to Empyr below for now as that's the name that most people will be familiar with, but be aware that in the future if you see that a program runs on Figg, that means it won't stack with other Empyr/Figg apps and sites.
In the past it was possible to stack earnings from programs that use Empyr with dining programs that used Rewards Network, but that no longer seems to be the case. As best as I can tell, Rewards Network hasn't been bought by Figg, but perhaps there's something unannounced behind the scenes on that front.
Direct link – App Store
Direct link – Play Store
NerdWallet's app has a Rewards feature which offers cashback via both an online shopping portal and a 'Nearby Deals' card-linked section.
Based on my anecdotal experience, most of the offers are for restaurants, although there are some other retailers like Safelite.
We've covered the Capital One Shopping portal in the past. That site has a Local Offers section which is powered by Empyr.
I mentioned earlier that Swagbucks runs on RCLON, but that's for their in-store shopping offers. Swagbucks has a separate dining program called Swagbucks Local which runs on Empyr.
SoFi has a card-linked program for SoFi Money customers. This runs on Empyr, but it's a little more restrictive than other companies' programs as SoFi Money only lets you enroll your SoFi Money debit card.
GetUpside is an app which can save you money when filling up with gas at thousands of gas stations nationwide (see more here).
In addition to gas savings, they offer cashback at some restaurants and grocery stores. Those offers appear to be powered by Empyr; I couldn't find any definitive information as to whether they do use Empyr or not, but the restaurant offers match those offered by other sites and apps which use Empyr.
MOGL offers cashback when shopping at certain retailers and dining at participating restaurants. It actually appears to be part of the Figg/Empyr company itself, rather than being a separate service that simply uses its network.
Payce is an app which has two elements – an online shopping portal and in-store card-linked offers. Based on the terms listed here, it looks like only American Express cards run on Empyr, with Visa and Mastercard cards running on Affinity Solutions. That presumably means you can stack Payce with another Empyr-tracked site or app provided you don't pay with an American Express card.
Pei is an app which rewards you when shopping at certain retailers and restaurants and paying with a linked card. The app can be pretty buggy, but it's a set-and-forget app as once you've linked your cards, you don't have to activate offers.
Acorns is an investing app we've written about a number of times before. They have a feature called Found Money that offers cashback which gets invested in your account.
Found Money deals used to primarily be card-linked which meant you could stack them with other shopping portals, but they've seemed to move over to more of a shopping portal-based format where you have to click through from their site and, in fewer cases now than in the past, pay with a linked card.
They also have a banking product called Spend. This provides a debit card which you can enroll in Local Found Money offers which runs on Empyr. From what I can tell, it's only the Local Found Money offers on Spend debit cards that use Empyr, rather than other occasional Found Money card-linked offers, but I might be wrong about that (I'm basing it on the terms found here which only reference Empyr with regards to the debit card).
Rewards Network
Many hotel and airline loyalty programs offer dining programs that offer bonus points or miles when spending at restaurants with linked cards. There are also a few non-airline and hotel apps and sites which use Rewards Network to provide their customers with the same kind of dining offer.
Most of these programs offer some kind of signup incentive, such as 1,000 bonus miles/points when spending $30 on your first transaction. They also tend to offer an increasing number of points or miles based on the number of tracked transactions per year.
You can only have a specific card enrolled in one Rewards Network dining program at a time. If you enroll that card in a second program, it'll become automatically unenrolled from that first program and will only be eligible to earn points/miles in the newly enrolled program.
Although you can only have any given card linked in one program at a time, you can have accounts set up with as many – or all – dining programs as you like. However, it makes sense to only enroll in them one at a time though so that you can earn the original signup bonus with each of them.
In the past it was possible to stack earnings from Rewards Network with Empyr, but that no longer seems to be the case. If you have a card enrolled with both a dining program and one or more Empyr programs, I'm not sure which one will track (let us know in the comment below if you have any insight into this).
Here's a list of all the different Rewards Network dining programs, along with links to each of them.
Direct link (only available in the Rakuten app)
Neighborhood Nosh (formerly iDine)
Direct link (note that this offers 5% back in Overstock Club O Reward Dollars, but requires a $19.95 annual membership.)
I'm not 100% sure Dosh uses Rewards Network for their restaurant offering, but it does appear to be the case. Rewards Network's site lists Dosh as an app which uses their service, plus many restaurants which appear in Dosh do correspond with those on offer from other Rewards Network dining programs. Not all of the restaurants on other Rewards Network dining programs appear in Dosh though, nor does the app have any mention of a partnership with Rewards Network, hence why I'm not certain this is the case.
Dosh has a number of other card-linked offers – it's only the restaurants which appear to be powered by Rewards Network.
Based on this comment it sounds like Citi Merchant Offers for restaurants run on Rewards Network.
Bitmo
Bitmo is an app which sells instant gift cards. In 2021, they launched a rewards program called Perk Points which offers points when buying gift cards, with the points you earn being redeemable for gift cards in the app.
At the same time as that update, they also launched a card-linked program which offers 1 point per dollar spent at any of the retailers whose gift cards are available in the app when paying with a credit or debit card linked in the app. That includes retailers like Home Depot, Lowe's, Airbnb and many more.
Before you get too excited, their card-linked program isn't quite as great as you might imagine. 1x Perk Points is only worth 0.1% rather than 1%, so the rewards will be somewhat minimal.
Another downside is the way you link your cards. They use Plaid which should be a positive feature; Plaid is a well-regarded, secure service and some other apps which use Plaid allow you to bulk-link all your cards at the same time. Unfortunately, Bitmo only allows you to link one card per bank, even if you have separate logins. For example, I have separate Chase logins for personal cards and business cards; after linking a personal card, it wouldn't let me link a business card despite that being under a different login.
I reached out to Bitmo to find out which third party service they use for their card-linked offers (e.g. RCLON, Empyr/Figg, etc.). They advised that they use Plaid; assuming that he understood my question correctly and it is indeed Plaid which provides them with the details necessary to track in-store transactions, that's a good thing as it means Bitmo will stack with other card-linked programs.
Groupon
Although Rewards Network is by far the biggest player in town when it comes to dining programs, Groupon appears to be trying to get in on the game.
Somewhat strangely though, they appear to have ended their Groupon+/Cash Back Deals program which offered cashback as statement credits when paying with a linked card. There do still seem to be at least two programs using their tracking network for dining purchases though.
The MyPoints card-linked in-store program runs on Empyr, but their dining program appears to run on Groupon's.
Both ShopAtHome and MyPoints are owned by Prodege which is presumably why ShopAtHome's dining program also uses Groupon's tracking.
Dinova Rewards
Dinova Rewards is a card-linked dining program which is aimed more at business diners, but appears to reward you for personal dining purchases too when paying with a linked card; paying with a corporate card earns you higher rewards though.
There are more than 20,000 participating restaurants nationwide (some chain, some independent), with the rewards you earn being redeemable for gift cards.
It looks like their network runs separately to Rewards Network dining programs. If so, that should mean it's possible to stack earnings in the two programs if and when there's any overlap.
Collinson
Formerly known as Collinson Latitude, Collinson powers a few online shopping portals and card-linked programs.
JetBlue Card-Linked Offers
In theory, JetBlue's card-linked program could be useful seeing as it includes retailers like Lowe's, Old Navy, Gap, etc. However, it can be incredibly problematic even linking one card, let alone multiple.
When making purchases at Lowe's, the transactions didn't track. However, I have had a friend who's earned TrueBlue points through this program, so it does seem to work at times.
Caesars Rewards Card-Linked Offers
The Caesars and JetBlue offerings appear to be identical, so it's up to you which kind of points you'd rather earn.
Choice Privileges Card-Linked Offers
The Choice Privileges Mall also has a card-linked feature. The selection of eligible retailers isn't as large as those offered by JetBlue and Caesars.
Emirates Skywards Card-Linked Offers
Same as JetBlue, Caesars and Choice, the Emirates shopping portal is run by Collinson and has in-store card-linked offers.
Affinity Solutions
The Payce app uses Figg/Empyr for American Express transactions, but Affinity Solutions to track Visa and Mastercard purchases.
Dosh
Although Dosh appears to use Rewards Network for the restaurants available in the app, it has many other card-linked offers for retailers. It seems like they use their own tracking system rather than a third party networks like RCLON or Figg/Empyr.
ShopKick
Direct link – App Store
Direct link – Play Store
Shopkick is an app which rewards you with 'Kicks' for performing a number of different tasks, from scanning bar codes to entering stores to submitting receipts and more.
They also have a card-linked feature in the app which rewards you when making purchases at eligible retailers with a card you've linked in the app. From what I can tell, they don't use any of the large networks like RCLON, Figg/Empyr, etc. for this. Their terms state the following:
The Card network or issuer will register your Card on shopkick's behalf and will provide a non-Card number identifier to shopkick that relates to your associated Card. Card networks and issuers' only role(s) in Kicks for Purchases is to provide data from your associated Card to enable your participation in Kicks for Purchases program.
That therefore makes it seem like ShopKick is getting this information directly from the card network or issuer, rather than using another company's tracking network. That's good news as it should mean that ShopKick will stack with all of the other sites and apps listed on this resource.
TAP Network
Direct link – App Store
Direct link – Play Store
Hooch is an app which offers rewards when paying with a linked card for hotel and dining purchases. The app is free, but they have a paid premium level where you can increase your rewards.
I'm not familiar with the app, so I don't know how vast their network of eligible restaurants and hotels is. If signing up, be careful with being upgraded to their premium plan – there are several app reviews where people received unexpected charges for using the app. I'd therefore be careful before linking a debit or credit card in case it auto-enrolls you in their premium plan without disclosing that clearly.
Visa SavingsEdge
Visa SavingsEdge is a card-linked program open to anyone with a business Visa card. You set up an account, enroll any business Visa cards you have and then you'll earn statement credits when spending at participating retailers, services, restaurants and hotels.
Mastercard Easy Savings
Mastercard Easy Savings is somewhat similar to Visa SavingsEdge in that it's a card-linked program but for those with a business Mastercard. They have a different array of offers with very little overlap.
Amex Offers
There's a good chance you'll be familiar with Amex Offers. When logging in to your American Express account, you can link offers to your credit or charge card which provide statement credits or bonus points when using your card. Sometimes you'll earn a percentage back based on however much you spent, but more commonly you'll earn $x when spending $y.
Amex Offers are also available on American Express cards issued by other other banks such as the Wells Fargo Propel card.
Cardlytics
Cardlytics runs the backend for the card-linked programs of a number of different banks. That includes:
Chase Offers

BankAmeriDeals

My Wells Fargo Deals

PNC

Regions

BB&T

SunTrust

BBVA

NCR

Fiserv

Lloyds Banking Group

Santander
Citi Merchant Offers
In late 2020, Citi started rolling out Merchant Offers, a card-linked program which runs in much the same way as Amex Offers, Chase Offers, etc.
Based on this reader comment, it sounds like Citi Merchant Offers for restaurants are tracked by Rewards Network which runs many other dining programs, but that other Offers are tracked differently.
Cash App
The Cash App has an Amex Offer-esque feature called Boosts. These are targeted offers which offer instant savings at a variety of retailers and restaurants.
Unlike Amex Offers, you can only link one Boost to your Cash App debit card at a time. Some offers can only be used once, while other offers can be used repeatedly. Read more about the Cash App and its Boosts here.
United Visa Rewards
Direct link – App Store
Direct link – Play Store
United's MileagePlus X (MPX) app has several features. One of them is United Visa Rewards which is a program that's only available for Chase United cardholders (all other MPX features are available for anyone).
With United Visa Rewards, you need to link offers to your United card. Rather than tapping on an 'Activate' button, you simply have to view the offer in the app. For most offers, enrollment expires after seven days. The offers themselves haven't expired though – you just have to go into the app and view the offers again to relink them to your card.
HawaiianMiles Marketplace
The HawaiianMiles Marketplace used to offer local offers run on Empyr. It now looks like local deals are only for Hawaiian Airlines Mastercard or Bankoh Hawaiian Airlines Visa debit card holders and it's not clear if those are tracked by Figg/Empyr or just by Visa.
The page source of their website refers to XtraMiles which was a Mastercard card-linked program for AfrAsia bank in Mauritius. That makes me wonder if the tracking is being done via Mastercard for Hawaiian's credit card and via Visa for their debit card, rather than Figg/Empyr.
Thanks Again
Thanks Again is a program that rewards you when shopping or dining at eligible retailers or restaurants in more than 100 airports nationwide and paying with a card linked in the program
It's not just regional airports that participate in the program as it includes airports like ATL, MIA, JFK and more.
Retired Programs
There are a number of programs which offered card-linked deals in the past but which have since been retired. Here's a list of some of the most popular ones:
Bumped used to be an innovative app which offered rewards in the form of stock when spending in certain categories for retailers you selected, but it shut down in December 2022.
Program appears to have been retired.
Program closed February 2021.
Removed card-linked cashback offers in February 2020.
Used to offer a dining program powered by Rewards Network.
Used to offer a dining program powered by Rewards Network.
These seem to no longer be available, even though Groupon does power the dining programs for MyPoints and ShopAtHome.
Doesn't have in-store card-linked program anymore, although they do till have a dining program powered by Rewards Network.
Used to have a card-linked program for select retailers, as well as a dining program run by Rewards Network; neither seem to be running nowadays.
RetailMeNot appears to have ended its card-linked program at some point.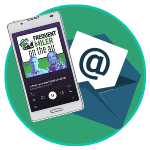 Want to learn more about miles and points?
Subscribe to email updates
 or check out 
our podcast
 on your favorite podcast platform.