UPDATE: Please also see: US Bank Real-Time Mobile Rewards. What works where?
---
Wow.  I didn't see this coming.  US Bank has just become relevant again in the travel rewards space.  Via a feature called "Real-Time Mobile Rewards," the US Bank Altitude Reserve and the US Bank FlexPerks cards now allow you to redeem points for travel at 1.5 cents per point without requiring you to book through US Bank's travel portal.  I never thought I'd say this about a US Bank product, but… this is a feature that I really wish Chase, Amex, and Citi would mimic.
This enhancement came to my attention yesterday when I received mailers like the one shown above for my Altitude Reserve card and my FlexPerks card.  The mailers indicate that you can now redeem points for travel, at 1.5 cents per point value, regardless of how you bought that travel.  That's huge.
Due to an issue I'm having with not being able to log into my US Bank account (the darn issue is going to take a week to solve!), I asked a friend to test this out for me.  He followed the directions in the mailer to activate Real Time Mobile Rewards and selected all available categories.  Then he booked just under $500 in airfare through Expedia and paid with his Altitude Reserve card.  Instantly he received a text asking if he'd like to redeem about 33,000 points the purchase.  All he had to do was text back "REDEEM" and he was done.
Why this is huge
Quite a few travel rewards cards offer more than 1 cent per point value when redeeming points for travel.  Popular cards that do this include Chase Sapphire Reserve (1.5 cents per point), Sapphire Preferred and Ink Business Preferred (1.25 cents per point), Citi Premier (1.25 cents per point), and US Bank's Altitude Reserve and FlexPerks cards (1.5 cents per point).  With the new exception of US Bank, though, in all of these cases you must book travel through the bank's travel portal in order to get that enhanced value.
The ability to circumvent the bank's travel portal and still get good value for your points is huge for a number of reasons:
Bank travel portals sometimes have worse prices than can be found elsewhere. You can now shop around and buy from wherever you want!
Often it is impossible to find the flights, hotels, etc. that you really want through a bank's portal.
You can now click through a rewards portal to book travel in order to earn extra rewards
There is no effort required to use your rewards. Simply use your card to pay for travel and then decide whether to offset those charges with points!
By paying with your credit card and then offsetting the charge with points, you should earn credit card rewards for those travel purchases.
Note that cards like the Capital One Venture Rewards card and Barclaycard Arrival Plus already work the same way: you do not need to book travel through a special portal in order to get full value rewards.  The difference is that the Capital One and Barclaycard cards offer just 1 cent per point value whereas US Bank offers 1.5 cents per point value (granted, though, each of these cards earn 2 points per dollar for all spend).
How to setup Real Time Rewards
Log in your US Bank account

from a desktop browser

, click "My Rewards", then "Redeeom Rewards & Access Card Benefits"
Click "Card Benefits" then "Real Time Mobile Rewards", then "Activate"
Check the boxes to select your desired rewards categories (or select all).
Now when you use your US Bank card to make purchases within your selected categories you should be texted the option to redeem points for those charges.  For travel purchases only, the number of points required should make the points worth 1.5 cents each.  For all other purchases, you'll get only 1 cent per point value.
Note that this feature is available to FlexPerks Visa, FlexPerks Business, and the Altitude Reserve, but not to the Amex FlexPerks card.
See Also: US Bank Altitude Reserve Complete Guide.
Irksome Minimums
If you'd like to use Real Time Rewards for hotels or car rentals, note that it will only work with charges of $500 or more for lodging, or $250 or more for car rentals.  The Real Time Rewards preferences page notes the following:
Minimum purchase amount for Lodging is pre-set at $500.00. Minimum purchase amount for Car Rental is pre-set at $250.00. All other participating categories will follow the minimum purchase amount selected below.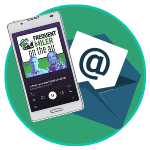 Want to learn more about miles and points?
Subscribe to email updates
 or check out 
our podcast
 on your favorite podcast platform.