The Bilt Mastercard launches this morning and it looks like an interesting idea for those who pay substantial rent and don't currently earn points on that expense. Bilt is offering the chance to earn transferrable rewards points on rent without any fee, though there are some constraints that might not make this quite as appealing as it sounds on the surface. That said, given transfer partners like World of Hyatt, American Airlines, Aeroplan, Turkish Miles & Smiles, and Virgin Atlantic Flying Club, this could work out to be a pretty good deal for some renters.
Bilt Rewards: Offering rent payments & rewards without a fee
Bilt Rewards is a brand new loyalty program centered around rewarding people for paying rent with the premise being that rent is the largest monthly expense for millions of Americans and yet most people are not earning rewards on that expense because most landlords charge a fee to pay rent with a credit card. The most interesting thing about Bilt Rewards is that they are offering surprising 1:1 transfer partners:
American Airlines AAdvantage
Air Canada's Aeroplan
Emirates Skywards
FlyingBlue
Turkish Miles & Smiles
Virgin Atlantic Flying Club
HawaiianMiles
World of Hyatt
The fact that Bilt Rewards, a brand new loyalty program, somehow picked up World of Hyatt and American Airlines AAdvantage is a major coup. This list of partners is surprising, though less so when you consider that one of the people behind the new program is Richard Kerr, formerly of The Points Guy and a prominent voice in miles and points for years. The Bilt Rewards team clearly knows which transfer partners people want and they didn't waste time and space with partners that don't add value. I can appreciate that.
According to Bilt's press release, they are partnering directly with large real estate companies that will presumably accept rent payments directly through the Bilt app.
Through a partnership with the nation's largest real estate owners including The Blackstone
Group, The Related Companies, and Equity Residential, Bilt Rewards will enable renters in
more than two million units across the country to earn points just by paying rent.
Whether or not your landlord is part of the Bilt Rewards Alliance, and whether or not you apply for the Bilt Rewards Mastercard, you'll be able to pay rent directly through the Bilt app.
Landlords who join the Bilt Rewards Alliance will be paid electronically through the app and you'll still earn a minimum of 250 Bilt Rewards points per month for paying your rent whether or not you get the Mastercard; individual landlords may offer opportunities for additional points in the form of periodic incentives like points for consecutive on-time payments, referrals for new tenants, etc.
If your landlord doesn't accept credit card payments, you'll pay through the app and Bilt will send them a check. The fact that you'll be able to earn rewards on rent payments with no fee is great, but in order to earn many points paying your rent you will also need to use the Bilt Mastercard for unbonused purchases at 1x.
How the Bilt Mastercard earns points on rent
Update: Bilt has completely revamped how rewards are earned on rent. The good news is that you now only need to make 5 transactions per month on your Bilt card in order to earn points on rent. See this post for more detail: Re-Bilt: rent rewards card makes big improvements
The Bilt Mastercard is billed as a way to earn "up to 2x points" on rent payments. While that's true, it requires a lot of spend and has some limitations.
At a base level, the Bilt Rewards Mastercard earns 1x everywhere. As a welcome offer, you'll earn 3x points on your first month's rent up to 10,000 points and 2x points on all non-rent spend for the first 30 days. Tenants living at select Bilt Rewards Alliance properties should receive emails today asking them to join the Bilt Rewards program and they will be eligible to apply for the Bilt Rewards Mastercard. For everyone else, there is a waitlist to join at Biltrewards.com which will notify you when you're eligible to join the rewards program and apply for the Bilt Mastercard.
Beyond that first 30 days, you'll need to spend a significant amount on non-rent purchases in order to earn many points on rent. The Bilt Mastercard has a built-in elite status program that offers more points per dollar spent on your rent based on your non-rent purchases. Status levels are as follows:
Blue Status: Once you spend $250 in qualifying non-rent purchases in a calendar month, you'll earn 1 point per $2 on your next rent payment.

Silver Status: Once you spend $1000 in qualifying non-rent purchases in a calendar month you'll earn 1 point per $1 on your next rent payment.

Gold Status: Once you spend $2000 in qualifying non-rent purchases in a calendar month you'll earn 1.5 points per $1 on your next rent payment.

Platinum Status: Once you spend $3500 in qualifying non-rent purchases in a calendar month you'll earn 2 points per $1 on your next rent payment.
In other words, in order to earn 2 points per dollar on your next rent payment, you'll need to spend $3500 in qualifying non-rent purchases in a calendar month. At 1x. That's unideal.
There is furthermore a limit of 4,000 points earned on monthly rent, so those living in the most expensive markets may not be able to earn 2x on their full rent payment. Earning anything at all on rent is obviously an improvement over the current situation for most people, but the opportunity cost of spending $1,000-$3,500 per month on the card in order to earn 1-2x on rent seems steep for those who could otherwise earn 2%+ on those purchases. If we generously value Bilt points at 1.5c each, you're earning a maximum of $60 per month in rewards, but if you would otherwise make the required non-rent purchases with a card that earns 2% back, you'll need to figure the opportunity cost of spending on the Bilt card at half a percent less.
For example, if we say that Bilt points are worth 1.5c each, then $3500 per month in non-rent purchases earns about $52.50 back in points. If you instead made those purchases on a card that earns 2% cash back, you'd have $70 cash. The "cost" of spending enough to earn 2x on rent is $17.50. That certainly isn't bad if your monthly rent is $2,000 and you'll earn 4,000 Bilt points (an effective $60 in points based on these theocraticals).
If your landlord currently accepts credit card payments without a fee (which is highly unlikely, but maybe it happens somewhere?), you'd still be better off with a card that earns 2% back everywhere as you'll earn more total rewards on spend. However, if your landlord doesn't ordinarily accept credit card payments without a fee, it might be worth dedicating unbonused spend to the Bilt card in order to earn points on rent. It isn't a slam dunk, but it might work out.
On the flip side, if you are someone who would otherwise open a few new credit card per year, you can come out ahead with a few new welcome bonuses each year triggered by your rent payments even if you're paying a fee to pay by credit card.
For instance, let's say that your rent ordinarily costs $1,000 per month. With the Bilt card, if you put $3,500 in non-rent purchases on your card each month so that you can earn 2x on rent, you'll earn a total of 5,500 Bilt Rewards points per month for a total of 66,000 points per year (on annual spend of $54,000). If we value those points at 1.5c per point, that's $990 worth of rewards.
Alternatively, if you ignore Bilt Rewards altogether and instead use Plastiq or your landlord's credit card portal to pay your rent at a 3% fee, you'll pay $360 in fees over the course of 1 year to make $12,000 in rent payments ($1K per month). If you can use that $1,000 monthly spend to trigger more than $1350 in credit card welcome bonuses over the course of the year, you'll ultimately earn more rewards with a lot less spend (freeing you up to do other spend on cards that earn bonus categories and/or to trigger more welcome offers on other cards). It really wouldn't be all that difficult to eclipse the potential earnings of Bilt. But, and this is a big qualifier, this strategy relies on continuously opening new cards year after year. If you aren't someone who will do that, Bilt might work out for you.
Interesting Bilt Mastercard features
In addition to being a World Elite Mastercard with no annual fee that offers cell phone insurance and purpose protection against accidental damage for 90 days, the Bilt Mastercard offers a few interesting features that make it unique.
Bilt Protect is billed as a way to protect you from using your credit line for rent payments. Essentially, this is a feature you can enable that will automatically withdraw the funds to pay your rent from your linked bank account, essentially turning your Bilt Mastercard into a debit card for that transaction. The idea here is that your rent payment won't use up any of your credit line with this feature enabled. For those with high rent, this frees up limit to go toward the purchases required to earn maximum rewards.
Fee Protect is described as a way to prevent you from inadvertently paying fees for paying your rent with your Bilt Mastercard. Rent payments made through the Bilt app incur no fee. However, if you attempt to use your Bilt card to pay your rent through your landlord's website or payment portal, Bilt will automatically decline the transaction "to save you the fees" that your landlord might charge for using a credit card. In reality, this is a clever way to make sure that Bilt controls the rent transaction and has the opportunity to sell the landlord on a Bilt Reward Alliance partnership, but since payments through the app are fee-free, this won't be a problem for most people.
In addition to transfer partners, Bilt will offer other types of redemptions for products, fitness classes, and the ability to use points toward rent or future mortgage payments. Since the people who designed the program clearly have a strong understanding of desirable rewards (did I mention that they somehow got Hyatt and American Airlines?), hopefully they'll offer some interesting additional redemptions.
Bottom line
The Bilt Rewards Mastercard launches today and represents an opportunity to earn rewards on rent payments, which is a significant chunk of spend for many Americans. With a slate of solid transfer partners and a team of people who understand loyalty rewards well at the helm, I think the Bilt card has some promise for the right customers. At the very least, this card and program will open an opportunity for those who have been ignoring credit card rewards to earn significant and valuable points on their most significant monthly expenditure. The Bilt card may therefore be a first eye-opener for some as to how valuable credit card rewards can be, particularly if the Bilt card helps them learn the ins and outs of transfer partners (and with an excellent set of launch partners, it won't be hard for most people to get decent value out of the points). I'll consider it a definite win for the segment who would have otherwise missed out on rewards altogether, but it isn't a game-changer for those who have already found ways to earn rewards on rent — whether by using a third-party service to make payment while triggering new card welcome bonuses or by manufactured spending techniques that enable them to indirectly earn rewards on rent.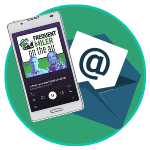 Want to learn more about miles and points?
Subscribe to email updates
 or check out 
our podcast
 on your favorite podcast platform.