Bilt is a relatively new credit card that launched earlier this year with the unique value proposition of providing a way for people to earn transferable credit card rewards points for paying their rent. While there are other ways to earn rewards for paying rent, there has not previously been such an easy and straightforward way. Today Bilt has made some major improvements and simplifications that make the Bilt Rewards card a contender for an all-in-one solution for tenants who want to earn rewards without paying an annual fee (and even earn interest on their rewards balance). Bilt still isn't the card for me, but it is quickly becoming easier for me to imagine the person for whom the Bilt card does make sense. With the ability to earn a flight and hotel for a weekend away each year without much effort, Bilt could certainly appeal to many renters who are new to the game or keen to keep expenses low.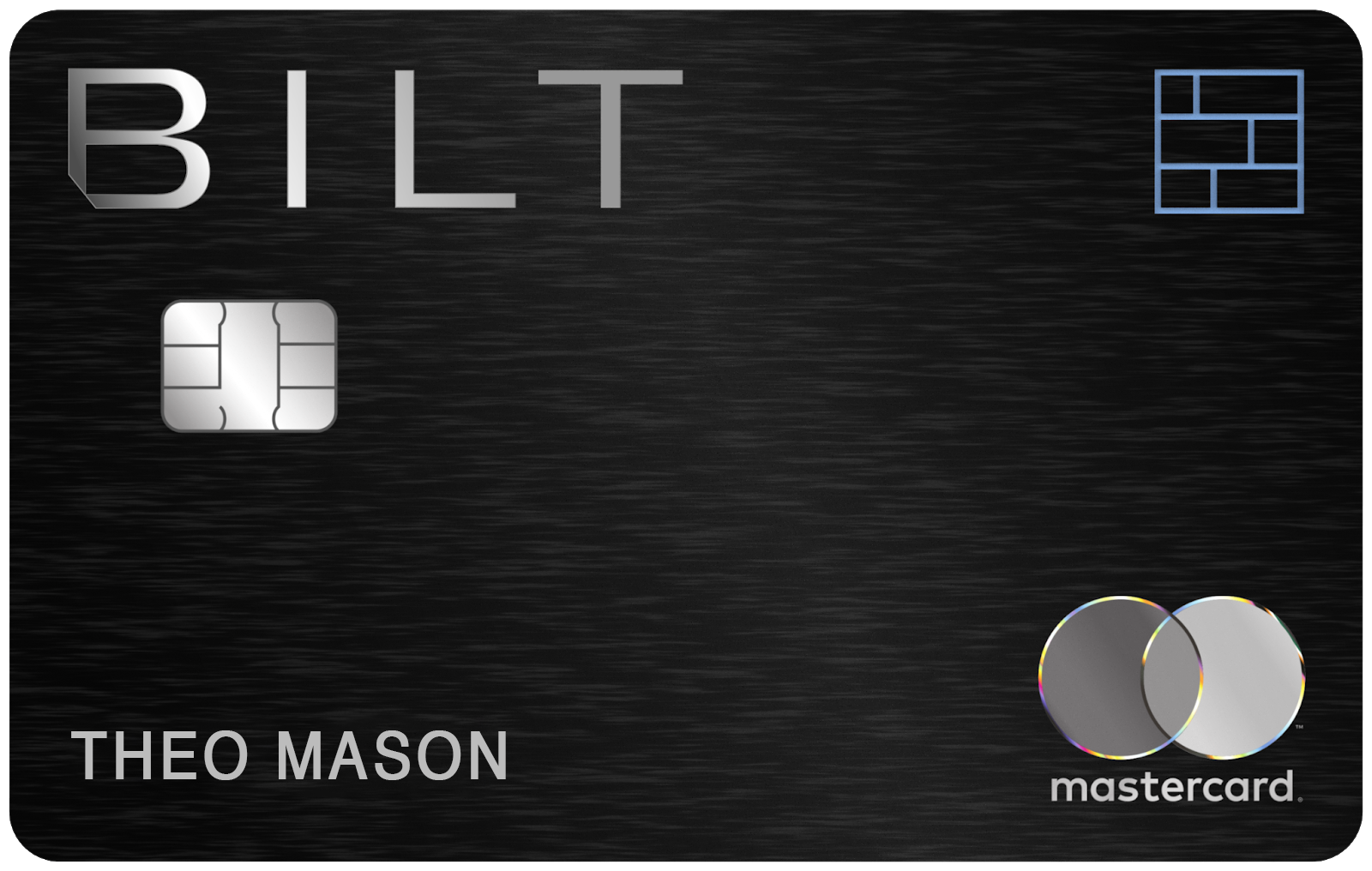 "0-1-2-3" card improvements and simplifications
As you can see in their image above, Bilt is dubbing itself a "0-1-2-3" card. Here's how that breaks down (as long as you have at least 5 credit card transactions per billing cycle):
$0 annual fee
1x on rent (on up to $50,000 in rent payments per year) and other non-bonused purchases
2x on travel (including travel booked direct with airlines, hotels, cruise operators or car rental agencies)
3x points on dining including food delivery services like UberEats, Grubhub, etc.
Whereas in the past you had to make a volume of unbonused purchases in order to earn rewards on rent (and this may not have made it the best way to earn rewards for renting as compared to other options), you can now earn Bilt rewards points as long as you have at least 5 credit card transactions per month (to be clear, that means you will not earn rewards at all if you don't have at least 5 transactions per billing cycle).
The 5-transactions-per-cycle change taken together with the new bonus categories represents sizable improvements. Under the old structure, cardholders were forced to make a monthly volume of purchases at suboptimal return in order to be able to earn rewards on rent. Now, at a base level, it would be possible to buy 5 cups of coffee over the course of the month — likely with a 3x bonus on dining — and also earn 1x on your rent. That's a huge improvement on its own. Even for those who don't drink coffee, it should be easy to find 5 transactions a month fit for the Bilt card in order to earn rewards on rent.
Those interested in applying can skip the waitlist with code FM4BILT. See this post for more details.
Your landlord doesn't need to accept credit card payments
We previously reported about the Bilt card at launch and covered the fact that your landlord does not need to accept credit card payments to use Bilt to pay your rent. You'll pay rent through the Bilt app whether or not your landlord takes credit cards (in fact you can not pay the landlord directly with the card — Bilt blocks those transactions to make sure you don't incur a credit card processing fee from your landlord).
According to Bilt's original press release, they are partnering directly with large real estate companies that will presumably accept rent payments directly through the Bilt app.
Through a partnership with the nation's largest real estate owners including The Blackstone
Group, The Related Companies, and Equity Residential, Bilt Rewards will enable renters in
more than two million units across the country to earn points just by paying rent.
Whether or not your landlord is part of the Bilt Rewards Alliance, and whether or not you apply for the Bilt Rewards Mastercard, you'll be able to pay rent directly through the Bilt app (though you earn reduced rewards if you are not a cardholder).
Landlords who join the Bilt Rewards Alliance will be paid electronically through the app and individual landlords may offer opportunities for additional points in the form of periodic incentives like points for consecutive on-time payments, referrals for new tenants, etc.
If your landlord is not part of the Bilt Rewards alliance, you'll still pay through the app and Bilt will send them a check (very similar to Plastiq but without a fee). If you're a cardholder, you'll earn 1x on the payment.
New transfer partner: IHG Rewards
Bilt today announced that IHG Rewards is its newest transfer partner. While IHG will give cardholders access to easily redeem points for award stays all over the world given IHG's huge footprint, IHG typically offers poor value for points. You can often buy IHG points for half a cent each, so I wouldn't be excited about transferring Bilt points to IHG.
As a reminder, here are Bilt's transfer partners:
American Airlines AAdvantage
Air Canada's Aeroplan
Emirates Skywards
FlyingBlue
Turkish Miles & Smiles
Virgin Atlantic Flying Club
HawaiianMiles
World of Hyatt
IHG Rewards (new)
New benefits and elite status tiers
Bilt has also added some other enhancements today that continue to make it a very unique rewards program — including the ability for elite members to earn interest in the form of rewards points based on their rewards balance. The interest rate will be based on the FDIC federal savings rate, which means it will be even less than one tenth of one percent based on current rates. That won't move the needle much, but I respect the hustle in adding a gimmick that sounds particularly appealing given how many of us have been sitting on large rewards balances since the beginning of the pandemic. Again, it's a miniscule addition, but it made me smile nonetheless.
The ability to earn interest based on your points balance is available to those with Silver status or higher and today Bilt has simplified the process for earning status. Status is now earned based on total points earned over a calendar year as follows:
Blue – anyone enrolled in Bilt Rewards with under 25,000 points
Silver – 25,000 points earned
Gold – 50,000 points earned
Platinum – 100,000 points earned
You will need to have earned 25K points in a calendar year (Silver status) to earn interest on your points balance. Those 25K points can come from any type of spend — meaning that in addition to the points you earn for paying your rent, dining and travel spend will accelerate your pace up the status tiers.
Benefits as you move up status tiers include:
Silver and higher

Earn interest in the form of points to a member's Bilt Rewards account every month based on average daily points balance for each 30-day period (rate is based on the FDIC published national savings rate)
Bilt will deposit up to 50% bonus points on top of points issued by landlords to
members for signing for new tenant leases and lease renewal., depending on
member status.

Gold and higher

Bilt Homeownership Concierge: Members who redeem Bilt Points toward a home down payment can get help from a dedicated concierge who will walk the member through the home buying process

Platinum

Members will receive a complimentary gift from the Bilt Collection (apparently some type of home decor / art)
In my opinion, the status benefits are weak. Surely the home buying concierge will appeal to some folks nervous about the home-buying process, but there are plenty of free Internet resources to help one navigate that. I like art, but I have no idea if Bilt's curators have are going to match my taste, so I wouldn't go spending to the 100K level of that. Interest on rewards points is a neat gimmick, but it isn't likely to make a significant difference for most cardholders. Given the way that Bilt has improved the card, I have to believe that they will find ways to enhance the status program if they want it to be a driver of card use. Just having an elite program is unique, but hopefully they can add some more benefits.
Is Bilt now a viable all-in-one card?
Today's changes simplify the process for earning rewards on what is the largest monthly expense for many Americans (rent) and they also add useful bonus categories. While 2x and 3x aren't unprecedented multipliers in the travel and dining categories, they are respectable bonuses. That is particularly true when you consider the fact that those points are then transferrable 1:1 to Bilt's very unique mix of partner programs. That's where I find Bilt particularly intriguing.
Regular readers of this blog know that cards like the Citi Double Cash and Chase Freedom Unlimited carry no annual fee and offer either similar or better return on spend and those points can be transferred to airline and hotel partners. However, in the case of Chase or Citi, cardholders need to also have a second premium card in order to be able to transfer to partners — and those premium cards like Citi Premier or Chase Sapphire Preferred have annual fees. Bilt offers an all-in-one solution with no annual fee: earn 2x on travel and 3x on dining and then you can freely transfer those points to partner programs.
I expect that many readers of this blog are are already invested in the Amex, Chase, or Citi ecosystems and if (like me) you find plenty of value in those programs to make it worth paying an annual fee or two, then Bilt probably won't make sense for you. However, I know plenty of people who rent and who don't pay much attention to credit cards for whom Bilt would make a lot of sense. For that crowd, the Bilt card now offers an impressive introduction to credit card rewards.
Consider that in the 10 most expensive states, rent costs on average $1234 per month or more (and obviously in major markets like New York or San Francisco it can easily cost much more, though note that you'll only earn rewards on up to $50K per year worth of rent payments). For easy math, let's suppose monthly rent of $1,250 which adds up to $15,000 per year. Paying one's monthly rent with Bilt (and also using the Bilt card for 4 other transactions each month) would yield 15,000 points per year. That's enough for a round trip domestic economy award ticket on United booked via Bilt transfer partner Turkish Miles & Smiles. It is alternatively enough for a free night at a Hyatt property up to Category 4 — or 3 free nights at a Category 1 Hyatt property. It may well get you an economy class ticket to Europe during a Flying Blue promo sale. Any of those options represent a great return on spend that renters are already doing (without being rewarded at all in most cases).
For a renter who also regularly spends on travel and dining, the potential rewards get even better. Someone who spends $500 per month on qualifying travel and $500 per month on dining would earn another 30,000 points per year. There are other card combinations on the market that can meet or potentially exceed that return, but none of them offer the ability to transfer 1:1 to Hyatt, American Airlines, and Turkish Miles & Smiles all without paying an annual fee. Bilt's other useful partners include Aeroplan, Virgin Atlantic and Flying Blue. In the right circumstances, even Emirates Skywards and Hawaiian Miles can be great options.
The fact that this card now makes it easy for a newcomer to earn a meaningful number of points each year is what I find most intriguing. For someone spending $1250 per month on rent and $500 each on travel and dining, the card will yield 45,000 points per year. That's enough points every year for something like this:
Fly round trip to Hawaii (15K points with Turkish Miles & Smiles flying United)
Stay 2 nights at the Hyatt Centric Waikiki beach (15K points per night) or the Hyatt Place Waikiki Beach (12K points per night)
A weekend in Hawaii each year certainly may appeal to someone on the west coast. Alternatively, it would be possible to reach a myriad of continental US destinations using either Turkish (for travel on United) or American's many web specials (or a combination of the two) and still have plenty of points left over for 5 or 6 nights at a Category 1 Hyatt property. That's potentially a full vacation with flight and hotel covered by points earned from ordinary spend on rent, travel, and dining every single year with one credit card.
International travel may also be within reach to some extent. That theoretical 45K points one could earn based on a year of rent and travel & dining would be enough for a one-way economy class ticket to Bali, Indonesia or to India while leaving enough points left over for 1 or more nights at one of The Best Points-Bookable Hotels in the World (as Greg posted the other day, one of the hotels on the list is an 8K-per-night Alila in Bali and another is a 5K-per-night Hyatt Regency in India).
To be clear, I could run similar examples all day long to explain why the Amex Platinum card or Chase Sapphire Preferred card are well worth opening for their (much more valuable) intro bonuses. Cards like those offer far more up-front value in terms of intro spend bonuses that can easily be used to book an international trip — in many cases flying in international business class. Furthermore, getting involved in the Amex or Chase ecosystems offer numerous other opportunities to earn big welcome bonuses and category bonuses with awesome credit card combos. Bilt doesn't even come close to beating those card combinations.
However, Bilt could be a great way for someone new to the game to build up a useful points balance and have access to a very useful range of transfer partners. While Turkish has been difficult for many folks (particularly so now that the online booking engine doesn't have a button to pay for your reservation), it unquestionably offers great value when it works (and if the online booking engine ever becomes functional it could be very easy). American often offers acceptable value for domestic awards and outstanding value in some cases on partner awards. Hyatt is without a doubt the strongest value proposition of any hotel program. Flying Blue and Virgin Atlantic can offer excellent value for flying on Delta in addition to using rewards for their own flights. Bilt offers a rewards program that has fewer partners than others but offers a very unique combination of partners. Previously the problem with Bilt was only earning 1x on most purchases. Now that one can earn 2x and 3x in popular categories, I wouldn't hesitate to recommend it to people who rent and aren't interested in the complexity of juggling different cards and rewards programs. While 1x earning on most everyday purchases is weak, earning rewards on rent likely balances that out to some extent — earning 2x on travel and 3x on dining is an enhancement that Bilt needed and that makes it fairly competitive.
Bottom line
While I love Amex Membership Rewards points and Chase Ultimate Rewards points, the truth is that neither meets my needs completely in a single-card solution — and I spend a lot of money each year on annual fees between those two issuers. By contrast, Bilt offers a rewards program that offers some of the best partners from Amex, Chase, and Citi without an annual fee to access those partners. It also offers standard Mastercard World Elite benefits like cell phone protection, purchase protection, car rental insurance, and trip delay / cancellation benefits. Now that you can easily earn 2x and 3x bonus categories without having to tie up large amounts in unbonused spend, the Bilt card has become a lot more appealing. It still won't force other cards out of my wallet, and those 2x and 3x categories likely aren't enough for homeowners to choose this card over a combination of other cards to specialize in particular bonus categories, but it is now a card that I would recommend without hesitation to those who rent as it is such an easy way to earn useful rewards on that expense. With 5 credit card transactions per month, it is suddenly possible to earn rewards on what is likely the largest monthly spending category for many people – and that is a huge improvement indeed.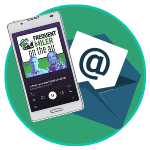 Want to learn more about miles and points?
Subscribe to email updates
 or check out 
our podcast
 on your favorite podcast platform.