The Ritz-Carlton Yacht Collection was due to set sail in January 2020, but their initial launch was delayed and then it was delayed again, presumably due to COVID.
When these yachts were first announced they were only bookable with cash, but Marriott has confirmed today that they're now bookable with Marriott Bonvoy points.
You can find more information about the yachts themselves and the cruises available here. The yachts look incredible and it doesn't look like there's any room type close to being a dark, windowless interior room on these boats. Instead, every suite has its own private terrace that overlooks the ocean.
As you'd expect, the Ritz-Carlton Yacht experience doesn't come cheap. For a one week cruise from Fort Lauderdale to the Bahamas, you're looking at $5,500 per person at the cheap end. That's based on double occupancy, so in reality you're looking at dropping at least $11,000 initially for a one week cruise. On the positive side, that'll get you more than half way to the Ambassador status spending requirement of $20,000, albeit only 7 nights of the way to the 100 nights you also need for that status level 😉
Ritz-Carlton Yacht cruises are all-inclusive, so the following features and experiences are provided at no additional charge:
Oceanview accommodations, each with private terrace overlooking the ocean
Access to a Personal Concierge in all suite categories
Onboard gratuities
Multiple dining venues
24-hour in-suite dining
Beverages in-suite and throughout the yacht
Onboard entertainment and enrichment
Wi-Fi
Marina-style platform with access to non-motorized watersports while at anchor
Book Ritz-Carlton Yachts With Points
The purpose of this post though is to highlight the fact that you can now book the Yacht Collection using Marriott Bonvoy points.
While it's fantastic that you can redeem points for this kind of experience, unfortunately it doesn't provide great value for your points. Award redemptions start at 180,000 points to reduce the cost by $1,000, then you can redeem points in 90,000 increments to save $500 at a time after that.
That means you're only getting 0.56cpp of value which is less than their Reasonable Redemption Value. It's also far less value than the price at which Marriott sells their points even when they're on sale, so it's not like you can get outsized value when buying points.
Based on that "cheap" yacht cost of $11,000 mentioned earlier, you'd be looking at redeeming 1,980,000 points for two people to go on a week-long cruise from Florida to the Bahamas if you wanted to cover the entire cost with points. Seeing as redeeming points reduces the cash cost rather than it being like a regular award stay, it's not like you can even take advantage of the 5th night free benefit when redeeming Marriott Bonvoy points in this way.
Does This Bode Badly For Marriott Award Stays?
The fact that Bonvoy points reduce the cost of the cruise rather than offering free nights like with normal hotel stays makes me concerned for how Marriott will be implementing future changes.
A couple of weeks ago we reported on the fact that Marriott will be eliminating award charts and will instead be offering "Flexible Point Redemption Rates". Their explanation for how that will work said "rates will more closely resemble hotel rates and give members more flexibility and options to explore our portfolio when redeeming points for stays."
I therefore wouldn't be at all surprised if we see Marriott award nights being tied to room rates with points being worth ~0.56cpp. That means that if a room cost $150, you'd be looking at a cost of ~26,785 points. This is purely my speculation, but it wouldn't surprise me in the least if that's how Marriott chose to implement these changes. If that happened, it would be yet another devaluation and probably their worst ever devaluation seeing as it would affect award pricing at every single property rather than their past category changes where only a certain percentage of their properties were affected.
I'm hoping I'm overly pessimistic about this, but the way they're pricing award redemptions for these yacht experiences makes it likely that I'll try to redeem most of our Marriott points in 2022 before whatever dynamic pricing plans they have come into play.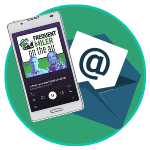 Want to learn more about miles and points?
Subscribe to email updates
 or check out 
our podcast
 on your favorite podcast platform.