A comment Greg made during our weekly Frequent Miler team meeting last week has had me thinking more about cash back for the past week. We were briefly debating the value in reporting deals like the recent sale on Air France miles when Greg made the point that having a reference for the selling point of miles is important because it shows that sometimes a cash back strategy makes the most sense. That got me to thinking more about the "everywhere else" cards in my wallet and the cost of earning rewards on everyday spend. Greg was of course right that we should report sales like the Air France buying miles sale — if for nothing else to remind me that my "free" awards don't represent free rewards.
New welcome bonuses always win out
Right off the bat, I want to recognize what Frequent Miler has long advised: the absolute fastest way to amass a meaningful number of miles and points is through new credit card welcome bonuses. There are millions of miles and points available via the Best Credit Card Offers and it isn't uncommon for a new intro bonus to offer an effective earn rate of 10 points per dollar spent (or even more).
There are no rewards for ongoing spend that can compete on the same level as the effective earn rate while spending for a new welcome bonus. If you're willing to sign up for a few new credit cards each year (and your spend doesn't exceed the spending requirements for those bonuses by much), then your best strategy is going after big welcome bonuses and an "everywhere else" spend strategy won't be a significant concern.
For those who don't want to continue to open a handful of new cards each year or whose spend activity exceeds their appetite for new cards, cash back (or "cashback" as it is often called by rewards cards) is looking better and better as the alternative to rewards points.
Earning 2.5% cash back everywhere is a benchmark
While the fee-free 2% cash back card (there are many of them on the market) has long been the benchmark comparison point for rewards credit cards, there have been some better (though usually more difficult options).
For instance, we have long written about how Bank of America customers with Platinum Honors could earn a base rate of 2.625% cash back everywhere with the Premium Rewards card and then this year Bank of America introduced the fee-free Unlimited Cash Rewards card, which also offers that same base rate for those with Platinum Honors. However, Platinum Honors is a high hoop since it requires $100K in any combination of cash & investments with Bank of America and Merrill Edge / Merrill Lynch. That's why my wife and I moved our IRAs to Merrill Edge, but many people either can not or would not want to jump this hoop. That makes 2.625% cash back an irrelevant comparison point for many.
However, the Alliant Cashback Visa has become an accessible 2.5% cash back benchmark. While Alliant has made 4 significant changes to the card in the past 4 years, the most recent set of changes have made it a much more attractive option for an "everywhere else" card and arguably a more relevant comparison point for the wider rewards credit card landscape.
For those who missed the changes this summer, the Alliant card now has no annual fee and offers 2.5% cash back everywhere for "Tier One Rewards" customers. The requirements for Tier One are:
Keep a minimum balance of $1,000 in an Alliant checking account
Have at least 1 electronic deposit per month (you can easily automate a monthly ACH push and pull of a buck or two from one of your other accounts to meet this requirement).
When you meet those two requirements, here is what you get with Tier One Rewards:
Earn 2.5% cash back on up to $10,000 in purchases per billing cycle
Earn unlimited 1.5% cash back on all other qualifying purchases
This means that as long as you spend less than $20,000 per billing cycle, the Alliant card comes out ahead of a 2% cash back card. Purists may challenge me on that since you need to keep $1,000 in the checking account at 0.25% interest. Since I have a T-Mobile Money account where that thousand bucks could be earning 1% APY, it will indeed cost me $7.55 per year to keep that money at Alliant. That doesn't have a huge impact on the break-even point. If you spend less than $10,000 per billing cycle, you'll earn 2.5% everywhere for whatever your opportunity cost is to keep $1,000 locked up at Alliant (I guess with the current I Bonds rate – 7.1% for the next six months at the time of writing – you may find the opportunity cost higher).
It is worth repeating that 2.5% cash back doesn't beat spending toward a new welcome bonus — if you are willing to open a few new credit cards per year and spread them out to make sure that all of your spending goes toward a welcome bonus, you could easily earn far more than 2.5%. With a new Discover IT Miles card, you could effectively earn 3% cash back for the first year with no hoops beyond a new account.
However, for those unwilling to open many new cards or whose spend exceeds the requirements for the new cards they open, the Alliant card provides a good benchmark. When the card initially launched a few years ago, approvals were tight — they targeted higher income individuals. I would hope that approvals have become easier as they have changed the card. If they have, then 2.5% would be a good comparison point for a broader range of credit card rewards earners — at least until Alliant changes things up again and changes the earning rate or requirements once more.
Is 2.5% back a better hotel and airline credit card?
What led me to thinking about the Alliant card was our discussion about the Air France buying miles deal. I didn't find the sale particularly interesting in part because you can transfer to Flying Blue from every major transferable currency. Flying Blue miles can be useful and valuable, but I can easily earn them any day of the week with almost any of the cards in my wallet and I imagine that most readers similarly already have easy access to Air France miles. Why would people buy them?
However, Greg made the point that sales like this one provide a good benchmark for the discussion about earning cash back versus other types of rewards. Since miles are for sale (in that recent Air France deal) from 1.68c per mile, someone using the Alliant card and holding out for sales like this one could look at their card as a "1.5 miles per dollar" card since the 2.5 cents earned for every dollar spent could buy about 1.5 miles at that price.
A card like the Freedom Unlimited has long been valued for earning 1.5 points per dollar spent that can become transferable points when combined with a Sapphire Preferred, Reserve, or Ink Business Preferred.
Imagine for a moment a world where all miles periodically go on sale for the same ~1.68c per mile (they don't) and that you could always buy in enough quantity to trigger the best discounts (unrealistic, but stick with me): the Alliant card would be a better card than the Freedom Unlimited. The Alliant Cashback Visa card would give you the freedom to choose between 2.5 cents or 1.5 miles — buying miles when you want them and otherwise having earned cash back at a good rate. The problem in that non-existent alternative reality would be that the Alliant card would ruin the "joy of free" since you would be buying miles with your real-world money instead of Chase Ultimate Monopoly Money (or whatever transferable currency you prefer).
Before you dismiss the possibility of buying miles with your cashback as a complete fantasyland, keep in mind that we have seen American Airlines sell miles for as low as 1.7c per mile, which works out to the same nearly 1.5 miles per dollar with the Alliant card if you use your cash back to purchase miles. United has sold miles from about 1.88c per mile, which works out to about 1.33 United miles per dollar spent on Alliant. Avianca LifeMiles puts miles on sale for around 1.32c per mile pretty often — that works out to 1.89 miles per dollar spent on Alliant. If you were able to hoard cash back and wait out mileage sales (while earning interest on your cash back as you wait for that next sale!), you could probably do OK (though you would have to be spending a lot on your Alliant card to earn enough cash back to buy miles at the best rates since the best rates often require buying a couple thousand dollars worth of miles at once).
While none of those rates quite beat the 2 miles per dollar spent that you can effectively earn with the Blue Business Plus (2x on up to $50K in purchases per year, then 1x) or the Capital One Venture card (2x everywhere but with a $95 annual fee) or due-to-launch-today Capital One Venture X card (also 2x everywhere but with benefits that easily justify its $395 fee), the Alliant card comes respectably close and add the flexibility of cash.
The flexibility of cash back has value of its own. You can use cash back to buy anything you want, not only miles or travel. When you do want to use it for travel, you can choose to pay cash when tickets/rooms are cheap rather than accepting unideal value for miles. More importantly, for better or worse, it makes you think about the trade for miles more carefully.
That last point is one that nobody enjoys. Greg has written before about the joy of free and many readers have chimed in with their own takes on that: it's hard to beat the feeling when you're sipping champagne in the lap of luxury for "free".
That's precisely why I don't generally get excited about mileage sales. Yeah, I could a sale like that Flying Blue sale to buy enough miles to fly to Europe in business class (55,000) for about $924 (plus taxes on the award). In some cases, that would save a substantial amount over the cash rate. Unfortunately, it would come at the cost of the joy of free since there would be no illusion of freeness. It would be clear to me that I'd spent more than a thousand bucks on the seat when all was said and done whether I used my cash back from the Alliant card or cash from my long-term savings.
Of course, that's always the case, it's just that using the monopoly money offered by credit card issuers feels freer. As we have long noted, choosing to use a Blue Business Plus over the Alliant card is essentially paying 1.25c per Membership Rewards point since you give up 2.5 cents in favor of getting 2 Membership Rewards points for every dollar spent. To earn the 55,000 Membership Rewards points one would need in order to transfer to Flying Blue for that same theoretical business class award ticket, one would need to spend $27,500 on the Blue Business Plus card. Alternatively, at 2.5% cash back, you would have earned $687.50 with the Alliant Card. Getting a one-way business class award ticket for $687.50 plus taxes and fees is a very good deal, but it isn't as "free" as it feels when I transfer 55,000 monopoly money points to 55,000 Flying Blue miles and book (though when there is a transfer bonus, the deal starts to get better yet).
While I don't enjoy thinking about the points that way, the truth is that a cash back strategy would keep me more honest.
To be clear, I don't necessarily follow a cash-back-first strategy all the time. I enjoy my funny-money points. I do try to mostly focus on earning transferable currencies in bonus categories worth more than 2 points per dollar spent, but there are definitely times when I choose 2 points over 2.5% (or 2.625% cash back in my household). As we've discussed on the podcast a lot of times this year, issuers have made that really easy during the pandemic with various spending offers all the way up to the borderline-insane 15x small business and restaurant spend with the current Amex Platinum offer via Resy. It becomes much easier to justify earning a transferable currency at 4x or 5x or 10x or 15x(!).
But Marriott's recent announcement that they intend to ditch award charts altogether in 2022 makes a cash back strategy even more potentially appealing. Marriott has indicated that award rates will more closely reflect cash prices starting in 2023. We don't yet know exactly what that will mean, but we expect that points will have a more fixed value against cash rates. Our educated guess is that they probably won't be worth more than the rate at which Marriott sells points. While the ordinary price for Marriott points is 1.25c per point, they go on sale periodically for less than 0.9c per point. Greg's most recent analysis found Marriott points to be worth about 0.63c per point. I guessed last week that the value of Marriott points would likely land somewhere between 0.63c and 0.9c (likely closer to the lower end of the range), but then Greg pointed out in last week's post roast that Marriott has pegged the value of points for Homes & Villas at 0.6c, so maybe that is a more realistic guess as to where things will land.
If Marriott points become worth 0.6c per point toward room rates in 2023 (and let's be clear that this is only a guess and that the value probably won't end up being completely uniform), the Alliant card at 2.5% cash back would approximately earn the purchasing power of 4.17 Marriott points per dollar spent (there is some fudge factor in the math here because award stays usually don't incur tax but paid stays earn points). I'd be much better off earning cash back than Marriott points (which is already true but will likely become truer).
The same is already true with regard to IHG and Hilton points: those points go on sale for 0.5c so often that the Alliant card truly is the best free agent hotel card since it offers the equivalent of 5x Hilton or IHG points everywhere (since you can take your 2.5 cents back on each dollar and buy 5 points with it). Again, my difficulty here becomes the way it steals my joy of free — suddenly that property that costs 60K Hilton points per night is costing three hundred actual dollars if I buy my Hilton Monopoly Money with Alliant's cash back. But it makes a lot more sense to earn IHG or Hilton points with cash and then use the cash to buy the points.
I actually find it mentally less painful to buy hotel points with checking and brokerage account bonuses for some strange reason. I don't know why more loyalty programs haven't partnered with banks to offer checking account bonuses in rewards points.
The key point here is that earning cash back has become a better deal than earning hotel points almost uniformly and it is a more flexible choice than earning a specific airline currency or even 2 transferable points per dollar spent. It isn't a better deal than earning points in a good category bonus (I would of course happily take 5 Chase Ultimate Rewards points per dollar spent over 2.5%). But cash back is looking like the best strategy for everywhere else spend.
Bottom line
As I noted above, I don't always follow the perfect strategy. Just as you may know the best mathematical strategy for Blackjack but veer from it on a "hunch" at the tables in a casino or like you may know that the extra slice of pizza probably isn't good for you but you gobble it up anyway for the enjoyment factor, I also earn 2x on some purchases when a more logical strategy would be cash back. But reporting on mileage sales and changes in loyalty rewards like Marriott ditching its award chart will keep me honest and hopefully help me make the smarter choice more often. I'll still take my joy of free when I can get it and I know I will make some irrational point-earning decisions now and then, but keeping the declining value of hotel points and frequency of mileage sales in mind is starting to solidify cash's spot on the throne of loyalty rewards.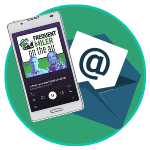 Want to learn more about miles and points?
Subscribe to email updates
 or check out 
our podcast
 on your favorite podcast platform.