Original post follows…
---
The Chase Ritz-Carlton Rewards Visa Infinite card offers $300 per year in airline fee reimbursements.  These reimbursements can certainly help to mitigate the $450 annual fee if you can put them to good use.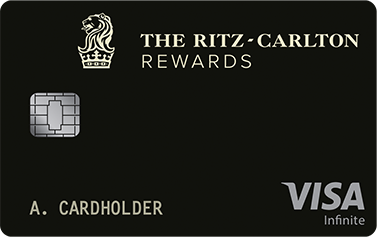 Chase Ritz airline fee credits are offered by calendar year.  For example, Ritz cardholders can get up to $300 in fee credits for charges made up until December of this year, and $300 more for charges made next calendar year.
What purchases count… officially?
Eligible incidental fees include:
Airline lounge day pass
Yearly lounge membership of your choice
Airline seat upgrades
Airline baggage fees
In-flight internet/entertainment
In-flight meals and drinks
Global Entry fees
And, officially, the following purchases are not deemed to be incidental fees:
Airline tickets
Mileage points purchases
Mileage points transfer fees
Gift cards
Duty free purchases
Award tickets
What purchases count… unofficially?
Sometimes purchases of gift cards, award fees, or even low-cost airfare are reimbursed even though they shouldn't be.
The key that makes the Chase Ritz-Carlton card different from some other premium cards is that the fee reimbursement is not automatic on this card. You will need to either call in to speak with an agent or send a secure message in order to request reimbursement. This means you will be relying on a human to manually credit the reimbursement….and therefore relying on that human's interpretation of what works and scrutiny (or lack thereof) regarding your charge.
If you are looking to get reimbursed for gift cards, you may want to consider denominations that line up with fees that would ordinarily qualify for the credit.  Gift cards purchased in a denomination that correlates with the associated fee for a checked or overweight bag, for instance, might be more likely to be reimbursed. On the other hand, if the charge shows up on your statement as "AIRLINE ABC – GIFT CARDS", an agent may deny reimbursement even if you had purchased in an appropriate denomination.  Secure message may be an easier method than phone, though some report the opposite is true. The things that work or don't work vary by airline and by agent and may change over time.  Something that worked in the past won't necessarily work today — but since the best way to predict future behavior is by looking at past behavior, we will collect datapoints here to try to determine the trends.
Remember that a successful data point is more powerful than a negative datapoint in that a successful data point shows something is possible. Recognize that in some cases, you may need to HUCA (Hang up, Call again) or send a message again in order to be successful.
This resource page will be maintained and updated as we receive reader data. If you have recently attempted to receive reimbursement via your Ritz travel credit, please comment to add your data points including:
Type of charge
Date of charge
Requested via phone or secure message
Success or failure
The following table shows the unofficial stuff that works or doesn't work with each airline that we have collected so far (note that I am including some things that officially count as well, like a seat upgrade in economy class on Lufthsana as readers sometimes ask about charges from foreign carriers and for small upgrades like extra legroom, etc):
Aeroplan

What works?
Recent reports
Award fees
(Linh)
 
 

Air France

 
What works?
Recent reports
Award fees
7/2018 (JustSayin)
 
 

American

Recent reports
What works?
 
Upgrade to first class during booking process (booking a coach ticket, click "upgrade" to book it as first class – save screen shots in case)($260)
12/2016 (Flyertalk)
Seat assignment / upgrade
8/2018 (Angie)
$100 gift cards* (Note that reports indicate the charge may now appear as "American Airlines – Gift Cards" and no longer work. Secure Message is more likely to be successful than via phone.)

1/2017 (Flyertalk)

7/2018 (Just a Note)

3/2018 (Chris)

$75 gift cards (See note about $100 gift cards above)
Dec 2018 (A G)
Award taxes ($170)
1/2017 (Doctor of Credit)
Award booking fee ($75)
7/2018 (NI)
Partial ticket purchase (part gift card, ~$120 on Ritz card)
7/2018 (Clay)
Award redeposit fees ($175)
1/2019 (Kimbra)
 
 

Amtrak

 
What works?
Recent reports
Ticket purchase
7/2018 (Josh)
 
 

Alaska Airlines

What works?
Recent reports
Award fees
Early 2017 (Denise)
 
 

Delta

 
What works?
 
Comfort+ seat upgrades ($109)
5/2017 (Flyertalk)
Gift cards ($50 / $200)* (See below)
7/2018 (Phillip)
Award fees
7/2018 (Clay)
In-flight food
7/2018 (Clay)
Upfare
7/2018 (Mike)
What doesn't work?
Recent reports 

Gift Card ($50)

10/2018 (Cherry)

Etihad

Recent reports
What works?
 
Award taxes & fees
2/2017 (Doctor of Credit)

Frontier

Recent reports
What works?
Round trip flight. Asked for bag fees to be reimbursed, but all of it was
12/2018 (Billy Bob)

Iberia

 
What works?
Recent reports
 Cheap Flights (4x ~$34)
7/2018 (Austin)
 

Lufthansa

 
What works?
Upgrade to extra legroom seating in economy class ($102)
5/2017 (Nick)
 
 

Southwest

 
What works?
Recent Reports
A1-A15 Boarding at gate ($40)
2/2018 (Nick)
Southwest in-flight Wi-Fi ($8)
2/2018 (Nick)
Gift cards ($75, $150) 

(may no longer work. see below)

4/2017 (Flyertalk)
Early Bird Check In ($15)
5/2017 (Flyertalk)
Business Select upgrade
7/2018 (Abby)
What doesn't work?
Recent reports 
Southwest gift card ($75). Was told that purchase displayed as gift card

12/2018 (BML)

Singapore

Recent reports
What works?
Award taxes ($130)
1/2017 (Doctor of Credit)

Spirit

What works?
Recent Reports
The Thrills Combo (checked bag, seat selection, etc) $212 (2 pax)
5/2018 (Nick)

United

What works?
Recent reports
Mileage transfer fee
1/2018 (Eason)
 

WOW Airlines

What works?
Upgrade to XXL seating for 2 and checked baggage fees ($300 – paid bundled with ticket and extra charges represented the majority of the charge)
5/2015 (Nick)

Miscellaneous

What works?
Recent reports
CLEAR membership

6/2018 (Berkeley Girl)

(David)

What doesn't work?
Recent reports 
CLEAR renewal

12/2019 (Ron)