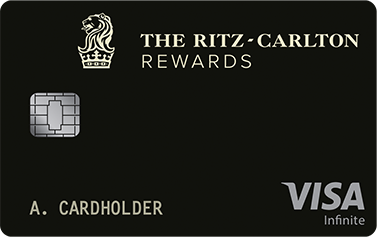 Due to sweet opportunities, I know that many readers have recently picked up the Chase Ritz-Carlton Visa Infinite card. One of the benefits this card carries is $300 in annual airline fee reimbursements. While things like seat upgrades and lounge access officially count for reimbursement under this credit, many readers want to know what unofficially works in terms of gift cards and fees that might not appear to fall into the list of qualifying charges. We mantain a similar resource page for Amex cards (See: Amex airline fee credits: What still works?), so I have published a new resource for the Chase Ritz-Carlton card. See:
However, you'll see that existing recent data is limited. I combed through the data I could find online from the past year or two and added my own experiences, but we need reader input. If you have the Chase Ritz-Carlton Visa card, please comment with your experiences in getting the annual travel credit reimbursements. Please include:
Type of charge (i.e. AA gift card / Alaska award fees / etc)
Date of charge
Requested via phone or secure message
Success or failure
Unlike some other premium cards, the Chase Ritz-Carlton Visa airline credits are not automatic. You must either call the number on the back of your card or send a secure message to be reimbursed, which adds a human element as someone must manually process the credit. That adds a lot more potential for variance in what works from one agent to the next. However, understanding what has worked for others can be helpful in identifying what is possible, though recognize that it might require an extra phone call or secure message or two to get your desired result.
Feel free to comment here today or on that resource page in the future and we will update it regularly to include recent data points. Reader input is what helps keep resource pages like this current, so thanks in advance for your recent data points.
Again, see the resource page for what works and to help us with your recent data: