Virgin has launched a new feature which is either called Reward Seat Checker, Reward Flight Checker or Reward Flight Finder depending on where you look. Whatever it's called, it's a fantastic new tool that allows you to see the exact number of award seats available on all of Virgin Atlantic's routes – and some of Delta's flights – for a month at a time.
You can find the Reward Flight Finder here. It's an incredibly easy tool to use – simply select the departure city, destination city and month you want to fly and click 'Check for reward seats'. Instantaneously, you'll be presented with a month-long calendar view displaying the number of Upper Class, Premium Economy and Economy seats available on that route. For example, here's what availability looks like for the first 2.5 weeks of August from Heathrow to JFK (the full month was displayed, it just didn't all fit in the screenshot).
As you can see, it shows that there's excellent award availability in all cabins on this route during the height of the summer season.
Something to note is that for your initial search you can only choose London, Edinburgh or Manchester as the departure city, but on the results screen you can select 'See return' to see award availability heading from whichever international city you've searched for back to London, Manchester or Edinburgh.
We recently wrote about Virgin Atlantic's new route between London Heathrow and the Maldives which launches this fall. At the time there was very little award availability which made it hard to find examples of the pricing, but with this new tool it's much easier to identify the limited number of days where there are award seats bookable on this route.
If they get done with their once-per-year duties early enough in the day, all of Santa's reindeer can catch the Male to London flight on Christmas Day.
One of the best features of Virgin Atlantic's award availability tool is the URL it uses for displaying results:
As you can see above, it includes the origin city, destination city, month and year as part of the URL string. That's incredibly handy as it can make subsequent searches much faster. For example, you could change the month from 08 to 12 to change the search from August to December. The tool already lets you click through instantly to the previous or next month, so changing the month manually won't save that much time.
Where it's much more useful is if you're flexible with your origin or destination city. For example, let's say you'd like to fly Virgin Atlantic Upper Class from the US to London, but don't care which city you depart from because you'd have to position there anyway. You could start with a search from JFK, but then manually amend the URL to other airport codes they fly from such as BOS, ATL, MIA, LAX, etc. That's so much faster than searching for award availability on their website the old way.
Another reason the URL setup is so great is because it allow you to bookmark city pairings and dates to see if award availability opens up in the future. Interested in flying from the Maldives to London in January 2024 but there's no availability right now? Simply bookmark the search results page and check back there as often as you like in case more award seats become bookable.
There's a third reason that URL setup can be useful – you can search for awards on Delta-operated flights even on routes not seemingly searchable using the tool. On the landing page for the Reward Flight Finder, you can choose between Virgin and Delta flights. However, changing to Delta on that page only lets you search for flights from London Heathrow, London Gatwick and Edinburgh to select US cities. Just select any city pairing to start off with.
Once the search results are displayed, you can change the city pairings to whatever you like, so long as Delta operates non-stop flights between the two cities. For example, here's award availability for DFW-ATL bookable on Delta with Virgin Atlantic Flying Club points in April 2023:
Sure enough, Delta First Class (denoted as Upper Class on the availability tool) can be booked for 27,500 points per person for 7 people (the total displayed below is for all 7 people):
Overall, this is an excellent development by Virgin Atlantic that's very customer friendly. I guess there's a slight downside in that easier-to-find award availability might mean it gets booked up more quickly and therefore becomes harder to come by. However, that could mean you're one of the people getting to book it more quickly due to needing to spend less time hunting down dates where you can use your Virgin Atlantic Flying Club points or Delta SkyMiles.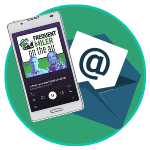 Want to learn more about miles and points?
Subscribe to email updates
 or check out 
our podcast
 on your favorite podcast platform.