Chase advertises two Marriott cards: Marriott Rewards Premier ($85 per year) and Marriott Rewards Premier Business ($99 per year). The cards vary in a few details, but they're very similar.  Both offer: An annual category 1-5 free night (beginning with your first card anniversary); 15 nights credit per year towards elite status; and 1 night credit towards elite status with each $3,000 spend.  And while both offer bonus categories, neither is a good choice for everyday spend.  Since Marriott points tend to be worth less than a penny each (see: Reasonable Redemption Values), earning 1 point per dollar for spend is atrocious.
In my opinion, the main reason to get these cards is for their signup bonuses (and note that the business version of the card is not subject to Chase's 5/24 rule).  And reasons for some people to keep the cards beyond the first year are for the annual free nights and/or for the 15 elite night credits if you chase Marriott elite status.  If you have both cards you may get 30 elite nights each year (see: "No guarantee", below).  For reference, Marriott elite status levels require earning the following number of elite qualifying nights each year:
Silver: 10 nights (so you get this automatically with any Marriott card)
Gold: 50 nights
Platinum: 75 nights
Now that Marriott will no longer let elites buy back status, the elite credits offered by these credit cards is suddenly meaningful to me.  I have Platinum status and I'd like to keep it, but there's no way I'd stay 75 nights per year at Marriott properties.  The credit cards help, though.  Having the two cards listed above gives me 30 nights per year, so I would have to stay "only" 45 nights to keep Platinum.  That's still a huge hurdle, but not as bad as 75.
My problem would be solved if I could get more Marriott cards in order to earn more elite nights.  Well, maybe I can…
The other Chase Marriott cards
A few months ago Nick pointed out something to me that I found very interesting.  If you browse to this Marriott Premier card page, you'll see a link at the top for "Additional Marriott Rewards Credit Cards".  And if you click the arrow, you'll see three other cards listed.  The first card is the one we already know about: the Marriott Rewards Premier Business Card.  The next two, though, are cards you probably didn't know about (I know that I didn't).  These are non-Premier cards: Marriott Rewards Business Credit Card and Marriott Rewards Credit Card.
The landing pages for these non-Premier cards show that these cards offer the following benefits:
Earn 3X points at Marriott and SPG properties, 1X everywhere else
Earn 10 credits toward Elite Status annually
Earn one credit toward Elite Status for every $3,000 you spend (this is the same as the premier cards)
The landing pages do not show the cards' annual fees, nor do they offer any way to get these cards.  My assumption was that both cards would have no annual fee, but then I found the cards on a site called walla.by (some may remember Wallaby as the company that once promised a magical card to replace all other credit cards in your wallet).
Wallaby's site indicated that the personal Marriott card costs $45 per year, but the business card is free.  I'm not sure that the business card info is right, though, since Wallaby lists it with "Premier" in its name.
I called Chase to see if there was a way to apply for these cards, but the agent I spoke with didn't think these cards existed.  She thought that the card pages I described must have been for old cards that no longer existed (except that the pages refer to SPG, so they couldn't be that old!).  She searched whatever card lists she had access to, but came up empty.  I then asked her to look for product change options for my personal and business Marriott Premier cards.  Through this route, she found the personal card and verified that it costs $45 per year.  There were no product change options for my Marriott Rewards Premier Business card, though, so we had no luck in finding the non-premier version of that card.
For anyone over 5/24, the ability to product change from the personal Marriott Rewards Premier card to the non-premier Marriott Rewards card is of little use.  You could do it, but it would be difficult then to get the premier card again (due to 5/24).  Fortunately, Travel With Grant recently found another option: Start with the Ritz Carlton card and then product change to either the premier or non-premier version of the personal Marriott Rewards card (whichever you don't already have).
Chase's 5/24 Rule: With most Chase credit cards, Chase will not approve your application if you have opened 5 or more cards with any bank in the past 24 months.

To determine your 5/24 status, see: 3 Easy Ways to Count Your 5/24 Status. The easiest option is to track all of your cards for free with Travel Freely.
With the business card, it may be worth calling or secure messaging Chase to see if you can product change from the premier to the non-premier card.  That option was not available in my account at the time I called, but that doesn't mean that it is unavailable to everyone.  And then, if it has been two years since you received the bonus on the Marriott Rewards Premier Business card, you can apply again and get the bonus again.
No guarantee
Marriott's credit card terms state: "Only one Marriott Rewards Credit Card account per Rewards member (Rewards member must be the primary cardmember on that account) is eligible for the 15 Nights Elite credit award."  This means that if you get multiple Marriott cards, you're not supposed to get multiple sets of elite credit.  But in my case (and via numerous reader reports), having both the personal and business Marriott Rewards Premier cards does lead to a total of 30 nights elite credit (15 nights from each card).
I suspect that if one were to product change their way into multiples of the exact same card, they wouldn't then get multiple sets of credit.  For example, I bet that if you had two consumer Marriott Rewards Premier cards, you would not get 30 nights credit from having more than one.  However, I think it is likely that you would get elite credits from each type of Marriott card you have:
Marriott Rewards Premier: 15 Nights
Marriott Rewards Premier Business: 15 Nights
Marriott Rewards: 10 Nights
Marriott Rewards Business: 10 Nights
So, if you can find a way to get all four cards, I expect that you'd get 50 nights of elite credit each year automatically.  That's enough for automatic Gold status and you would then need only 25 more nights for Platinum status.  And, fortunately, Marriott Rewards free nights booked with points do count towards status.
That said, it's possible that the elite nights won't stack.  And if that happens, it won't do any good to complain to Chase or Marriott since the card terms clearly state: "Only one Marriott Rewards Credit Card account per Rewards member (Rewards member must be the primary cardmember on that account) is eligible for the 15 Nights Elite credit award."
Big Picture
Marriott's credit card lineup will change in 2018 (see: Marriott announces new credit card lineup) when both Amex and Chase will carry Marriott cards.  Chase will offer "mass consumer" and "premium consumer" cards which I expect will be similar to the current Marriott Rewards Premier and Marriott Rewards cards.  In the meantime, they also have two business cards.  We don't know if customers with those cards will be transitioned to Amex, or will be allowed to keep the Chase cards long term, or if they'll be converted to other products.  We also don't know what the signup bonuses will be like with the new cards.  Will Chase offer the low-fee card to new applicants?  Maybe.
In the meantime, it appears to be at least theoretically possible to get three or four Chase Marriott cards.  The main reason to do this, in my opinion, is for the elite night credits.  Personally, I'm seriously considering signing up for the Ritz card now in the hopes of product changing it to the non-premier Marriott Rewards card.  I would also try again to product change my premier business card to the non-premier version (and then sign-up new for the premier version again), but I'll have to wait until summer when it's been two years since I last got a signup bonus on that card.  By then, it might be too late (since Amex will be offering Marriott business cards going forward).  In fact, it might already be too late (given that I wasn't offered that product change option over the phone).
Another factor to consider is that it is likely that when Amex rolls out Marriott cards there will be a way to earn status through card ownership and/or through spend.  For example, Amex will soon roll-out their high-end Hilton Aspire card (see my review here) which will offer automatic Hilton Diamond status to cardholders.  It's possible that something similar will be available on the Marriott card.  So, for many, rather than trying to product change your way into a bunch of Chase cards, you may be better off waiting to see what Amex comes up with.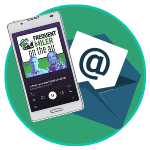 Want to learn more about miles and points?
Subscribe to email updates
 or check out 
our podcast
 on your favorite podcast platform.