Update 11/3/22: 
We have several reports from readers in the comments who transferred over the weekend (before 11/1) and now have the expected 30% bonus miles,
including at least one who reports
not having followed up with Chase at all, so it sounds like the 30% bonus is posting automatically for those who transferred from 10/29-10/31. We expected all along that Chase and Aeroplan would make this right and it appears that they have.
Update for Aeroplan cardholders: we have received confirmation that this bonus will stack with the existing 10% bonus for Aeroplan Cardmembers when they transfer at least 50,000 Chase Ultimate Rewards points to Aeroplan (this requires a minimum transfer of 50K points in one shot and has a maximum bonus of 25K miles per year, which means you will max out this bonus at 250K points transferred). This means that an Aeroplan cardholder who hasn't yet taken advantage of the 10% bonus this year and transfers 250K Ultimate Rewards points will get a total of 350,000 Aeroplan miles (75K with the 30% bonus + 25K with the 10% bonus for cardholders). That's a fantastic bonus.
Chase Ultimate Rewards is offering a 30% transfer bonus to Air Canada Aeroplan. Considering the many incredible things you can do with Aeroplan (See: Nick's 6-country, 5-airline Air Canada Aeroplan award ticket to read about how I visited 6 countries over 5 days with a single one-way award or Aeroplan plans for future dream trips for inspiration), this could make for some really awesome values for those ready to delve in to Aeroplan awards. It is possible that this is targeted, so make sure you see it advertised in your account, but I imagine this is likely open to everyone.
The Deal
Through November 30, 2022, get a 30% transfer bonus from Chase Ultimate Rewards to Air Canada Aeroplan
Key Terms

Expires 11/30/22
Bonus will be reflected on the Aeroplan side after making your transfer
Be sure that you see the 30% bonus indication shown in the screen shot above before transferring to be sure this is available
Quick Thoughts
This could be an incredible deal if you're excited by all the things you can do with Air Canada Aeroplan. While Aeroplan hasn't been great for very simple one-way redemptions, they suddenly become a great deal for even those types of trips.
For instance, just the other day I wrote about finding nine seats available on some summer 2023 dates on Swiss Airlines from New York to Geneva.
While 60K certainly isn't a bad price for business class to Europe, some Star Alliance programs charge even fewer miles. For instance, Turkish Miles & Smiles would charge 45,000 miles for the same flight. However, Turkish would pass on about $800 in carrier-imposed surcharges — whereas Air Canada does not pass on surcharges. With a 30% transfer bonus, 47,000 Chase Ultimate Rewards points would be more than enough to end up with 60,000 miles after the bonus. Paying an effective 47K points for a one-way business class to/from Europe with no surcharges is an excellent deal.
Of course, it gets even better when you string together longer awards. Consider that during the 3 Cards 3 continents challenge, I put together the following award ticket for what would now cost 115,000 Aeroplan miles and $66 in business class:
New York to Cairo on Egpytair
Cairo to Istanbul on Turkish
Istanbul to Muscat, Oman on Turkish
Muscat to Bangkok on Omanair
Bangkok to Singapore on Gulf Air
Singapore to Cebu, Philippines on Singapore Airlines
Again, all of that was in business class and I had 12-18 hour layovers in each city (plenty of time to do something interesting in each place). With the 30% transfer bonus, you could make that type of trip happen for less than 89K miles.
Remember that you can add a single stopover on a one-way award ticket for 5,000 Aeroplan miles (which requires less than 4,000 Chase Ultimate Rewards points) — so maybe trim my itinerary down a bit / change the destination and add a long stop somewhere for less than 93K points. That could be a very, very good deal considering Air Canada's many partner airlines. Or fly round trip to Europe with a stopover, potentially for less than 100K Ultimate Rewards points. There are a lot of possibilities.
Personally, I tend to look at my Chase Ultimate Rewards points as strictly Hyatt points. I tend to transfer and use points for Hyatt quite a bit. However, this deal is going to be very tempting, particularly for the second half of a trip I'm in the process of planning for next year…..
We always say that it isn't worth transferring speculatively — you want to find award space and have a plan before you make a transfer. I think it's worth doubling down a bit on that caution here. While it's very tempting to me personally to make a speculative transfer given my excitement over Aeroplan, the fact that Aeroplan devalued the program once already tempers my enthusiasm some. Still, if you can find a great award (and chances are good that you probably can), it might be hard to resist taking advantage. If I didn't already have a lot of 2023 travel in the works, Mauritius would be calling my name . . . .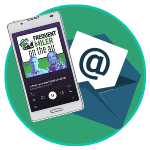 Want to learn more about miles and points?
Subscribe to email updates
 or check out 
our podcast
 on your favorite podcast platform.